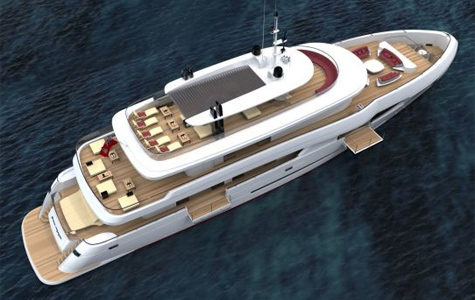 The Siemens Group has always been a leader in Eco-friendly products, and the new SIShip Eco Prop System, installed on the luxury yacht Green Voyager, is no exception. Taking what they have learned from their experience with trains and buses, this proven hybrid design has now been implemented into marine use, for yachts and other smaller ships. This compact design is a powerful yet environmentally friendly solution to many of the polluting diesel motors that are seen in luxury yachts today.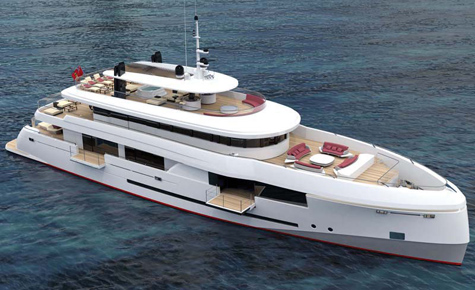 The Green Voyager Yacht is a 44 meter Eco-friendly using this system for greater fuel efficiency, longer life, and less of an impact one the ocean. This is just part of what this yacht is about. The Green Voyager is designed for an owner who wants all the luxury and comfort of a conventional yacht, wants to to be able to cruise around the world, but be environmentally responsible at the same time. There are many innovations to the Green Voyager, on top of the SIShip Eco Prop Systems.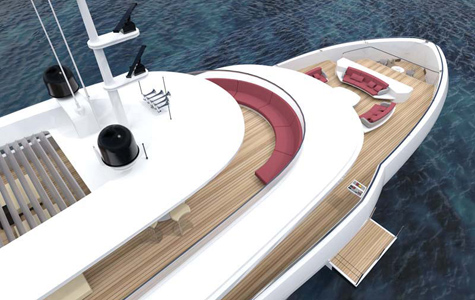 In Compliance with the RINA's Green Plus Class low impact requirements, Kingship Engineers, and Axis Group Yachts out of Viareggio, in Italy, went to work on the best ways to increase efficiency, in all aspect of this ships design. There is heat reflecting glass in all the windows, higher efficiency insulation, and a heat recovery system. In addition to the propulsion system, there are ultra efficient props, fuels and lubricants that are more Bio friendly, and even heat pump calorifiers. In the areas of living spaces, the Green Voyager employs smart HVAC systems, and a gray water, sewage treatment plant that has zero discharge.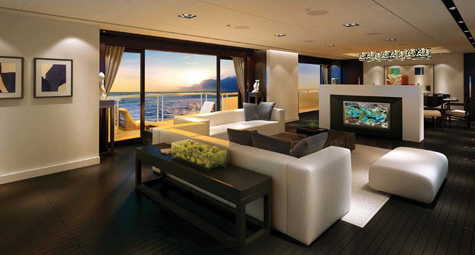 The Siemens SIShip Prop System fulfill three criteria for the Kingship Engineers, compact size, low energy usage, and clean operations. The SIShip Prop System is not unlike that of a hybrid car. The ship still has 400kW hours of energy, but this is stored in Lithium Iron phosphate batteries, which are more environmentally friendly as well as compact. Two diesel generators that are compact and have a variable speed minimize fuel use. The other nice thing about this propulsion system is that the main engines also have a special gearbox, which not only turns that propellers, but also and AC generator as well. This means that there is a three way motor and power generation, from the engine, the generators, as well as from the batteries. When going slow or for short distances, it operates on battery power alone.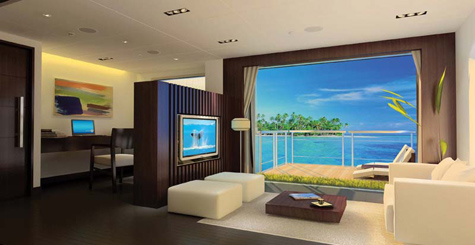 This is just one of the many innovations on the Green Voyager, much more than can be included in this short article. If you want to know more about this Eco-friendly yacht, or even the Siemens company who designed to propulsion system, there are many different websites the choose from, with more detailed specifications. One thing is for sure, though, no matter where the Green Voyager takes it's owners, from just cruising the coast line, anchoring overnight in a harbor, or taking a long ocean voyage, it will be doing it in style. It will also be one of the most environmentally friendly yachts ever to be created, and hopefully the flagship for a new era of impact conscious owners.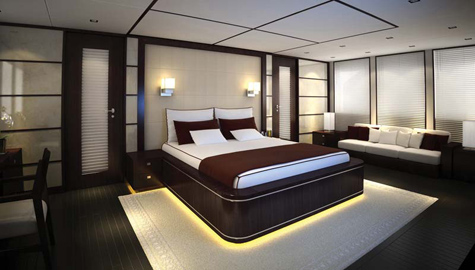 Specification of the Green Voyager:
Length: 44.00 m/144'
Beam: 8.80 m/28'11''
Draft: 2.50 m/8'03''
Tonnage: 499 tons
Hull: Steel
Superstructure: Aluminum
Engines: 2 x C 32 1450bhp@ 2300rpm 1081KW
Speed: 16.5 knots max (half load)
Range: Approx 3500nm at 11 knots
Fuel Capacity: 60,000 l/15,850 gal
Water Capacity: 20,000 l/5,283 gal
Power Supply: Northern Lights and Tier II MARPOL compliant
Design: Axis Group
Engineering: Axis Group
Interior: Kingship
* * *
Related links:
Kingship Marine Ltd
Axis Group Yacht Design