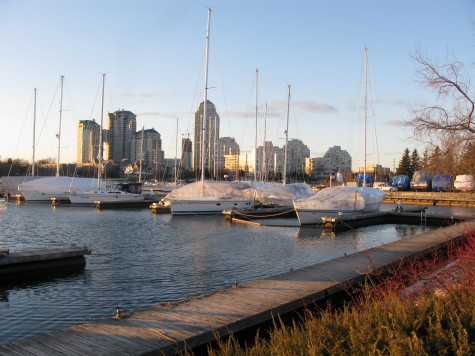 I recently had the pleasure of discovering the 22 acre Etobicoke Yacht Club (EYC) through the Toronto International Boat Show and was invited to attend an Open House event being held at the Club.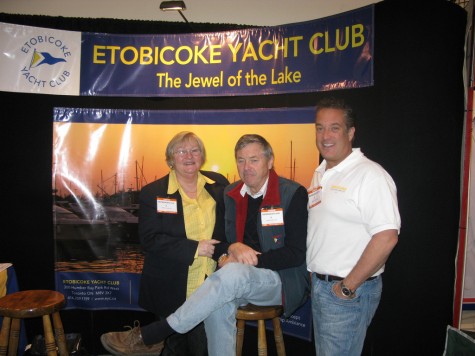 Although my husband and I aren't yet the proud owners of a boat, we do have many dreams and plans of buying one so we decided to see just what the Etobicoke Yacht Club has to offer.
The first thing that impressed us the most about EYC was undoubtedly the atmosphere. We were warmly greeted as if we were old, familiar friends.
The secretary of the Club, Velma Jones, is a beautiful woman with extensive sailing experiene.
She gave us quite a bit of information about the Club, its history, people, and rules and answered a lot of our questions before we even needed to ask.
EYC truly regards itself as a "self help" club, and that feeling emanated from each person we encountered. Everyone was so friendly and willing to share their experiences with us while offering helpful words of advice. I couldn't help but feeling totally comfortable and at ease although I am certainly still "green" when it comes to the wonderful world of sailing. What an amazing feeling.
Commodore of the EYC Malcolm Little kindly greeted everybody and said that "2010 will be an eventful year and the Board is committed to giving the Membership and the Club the best it can with both the short term and long term in mind."
Club members spend a lot of time and effort maintaining the various programs EYC offers. With everything from cruising to racing to gardening to social groups as well as junior sailing and dock building programs, there's definitely a place for everyone to get involved while putting their unique expertise to good use.
Along with an indepth racing program, there are up to 10 organized cruises held annually by the Club which maintains its own small fleet of power boats.
Velma also took the time to introduce us to several people and within a short 20 minutes we felt as if we had known everyone for many years.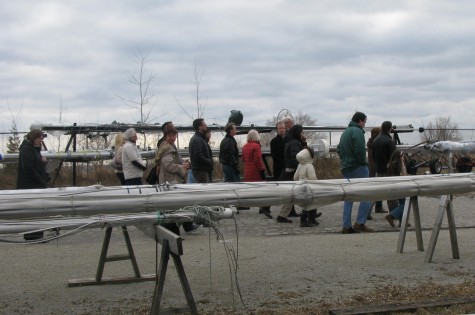 Then, Dave Wilton invited those of us who were new to the Club to take a tour of the facilities. During the last five years, the Club's 350 docks have all been rebuilt allowing both sail boats and power boats to be housed on one of the most impressive dock facilities on all of Lake Ontario.
After our tour, we settled in to watch an interesting slideshow and were then offered some delicious snacks and refreshments. I immediately got the impression that members of the Club were able to work hard together while having a good time. And, the socializing and parties don't stop after the weather gets colder either as the fun continues all year round.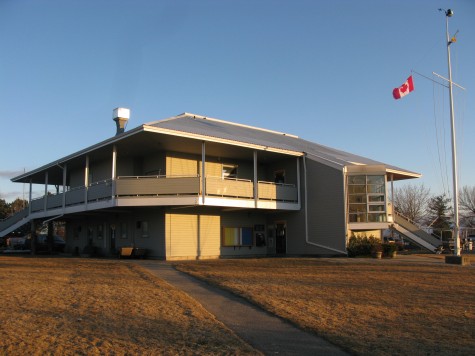 After the Open House was over, a Hawaiian Luau was on the schedule complete with live music and dancing. Unfortunately, we already had other plans and we're not able to attend, but I know we will be going back very soon. And this time, as members.
Thank you EYC!
* * *
Related links:
Etobicoke Yacht Club
Photo: Lada Vasina/oceanshaker.com