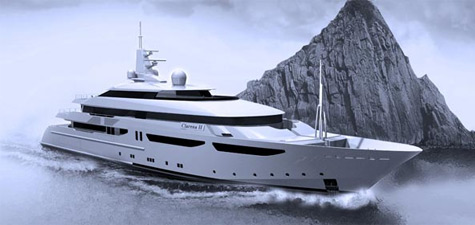 If you enjoy following the yachting industry, or if you are simply amazed with yachts in general like I am, it is likely that you will be interested to know that CRN (in collaboration with Nuvolari & Lenardhas) released an amazing megayacht named "Clarena II" which exhibits an exquisite Italian style.
This occurred on the 19th day of September in the year of 2009 at the shipyard located in Ancona. Amazingly, this yacht is considered to be the largest water vessel ever built anywhere in Italy as it comes in at an astounding 72 meters (236 feet) in length. It is also considered to be the very largest luxury yacht ever built by the CRN shipyard.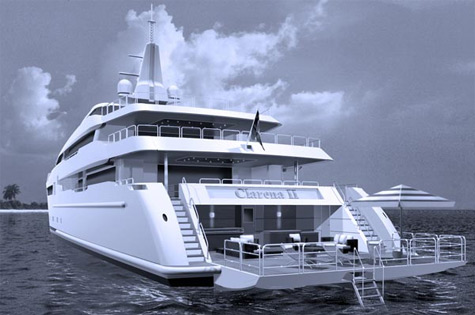 When observing the yacht personally, I believe it has sharper contours and shape in general than typical luxury yachts. It seems to focus more on thinning out the width and building upon depth. Instead of having a thick width and utilizing the horizontal shape of the boat, it actually utilizes the vertical area of the boat to add rooms and other internal areas. Based on this design, I believe its popularity will rise quickly among companies that offer casino yachts and luxury charter yachts because it appears that it will move more quickly through the water.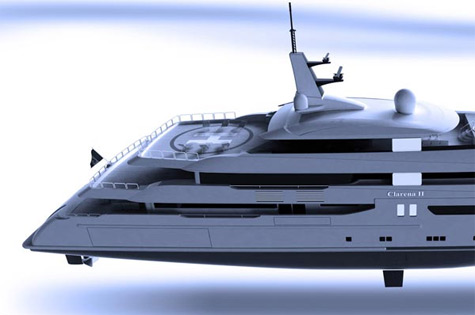 I was really amazed to hear that the "Clarena II" will have an area that is designated as a "Beach Club". I mean, they are going to devote at least one hundred meters to this area. It will include water activities, space where guests may lay out, and will even have sand! This will be located on the lower deck, near the stern. While I believe that this will be a huge hit, I have to wonder about the safety of the guests when the luxury yacht delves into deep waters. However, I am sure that this detail will be worked out as time progresses. There will also be an area on the lower deck beach club area of the yacht where the guests may shower and seek refreshments.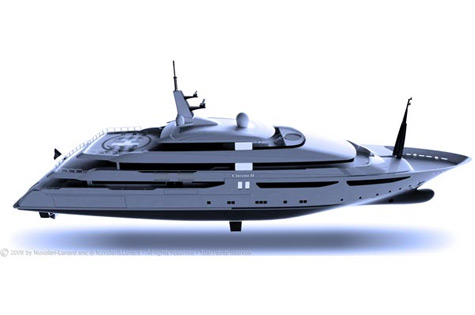 Guests that will eventually travel on the mega yacht will get to enjoy several different levels of luxury. Intricately designed lounges, clubs, restaurants, and hobby areas have also been incorporated into the "Clarena II". The cabins designed for guests also include a wide range of amenities. They, too, are designed using Italian style. It is my guess that this super yacht will be the highlight of any vacation, business conference, or personal occasion such as a honeymoon. I tried to find out if more of these vessels would be in production, but was unable to obtain that information.
As you can see, the individuals at the CRN shipyard have truly outdone themselves this time around. When it comes to yachting news, the "Clarena II" is a hot item. This is especially true in Italy. The Italians have always been known to create masterpieces when it comes to luxury yachts, but this water vessel exceeds any other Italian creation by far! If you are interested in mega yachts that incorporate style, quality, size, and a wide range of amenities, the "Clarena II" is sure to be nothing less than absolutely amazing to you! I know it is to me!
Clarena II: Really the finest art on the water: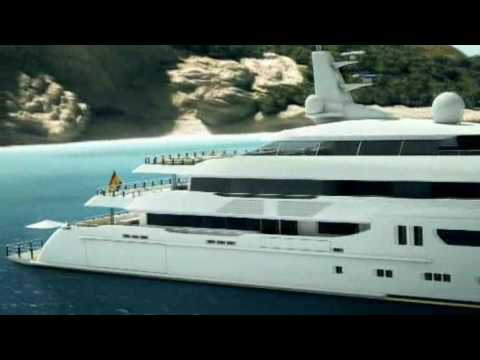 P.S. CRN will present its beautiful yachts at Fort Lauderdale International Boat Show. You can see them on the Ferretti SpA stand.
* * *
Related links:
CRN
Nuvolari & Lenard
Unielle Yacht Design
Foto: nuvolari-lenard.com