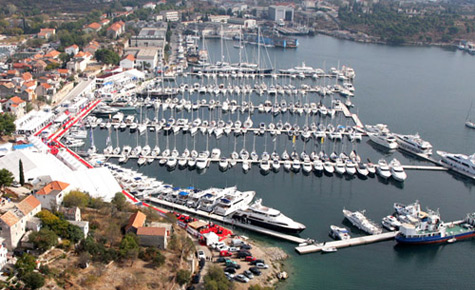 While YahtFest San Diego starts in sunny California, on the other end of the world, in Croatia, Sibenik region, the Second Adriatic Boat Show begins its work.
Adriatic Boat Show (ABS) is an international nautical show of new and used vessels that puts emphasis on a promotion of Croatian boatbuilding as well as consolidation of megayacht segment of nautical tourism in Croatia. The show commences on the 17th of September and lasts until the 21st of September 2009.
At the Adriatic Boat Show 2009 are expected more than 200 exhibitors with approximately 220 boats at sea and 50 on dry docks. The organizers will again bring together boat builders, representatives and producers of engines and boat equipment, representatives of sport clothing and shoes, diving and fishing gear, and traders of small nautical accessories.
In accordance to the working character of ABS, the varied congress program will take place every day between 10 and 6 pm on the premises of three congress halls that all daily averaged four different conferences, presentations and workshops.
Special attention of the congressional program will be devoted to the promotion and problems faced by Croatian boatbuilding. On a third day of the boat show, a leading topic of the congressional program will be a green yachting and impact of nautical tourism on the environment where the main guide will represent professors from Rudjer Boskovic Institute.
Although Adriatic Boat Show is a nautical manifestation with pronounced working character, the organizers will offer interesting program of accompanying events. During ABS, in the center of the city a profiled event Fair in medieval Sibenik will take place, therefore citizens of Sibenik and their guests, during one weekend, will have the opportunity to experience the authentic display of medieval Sibenik, its tradition and culture, gastronomy and manufacture, and on the other hand, modern Sibenik and its intensive development towards the nautical centre of the future.
Video from Adriatic Boat Show 2008: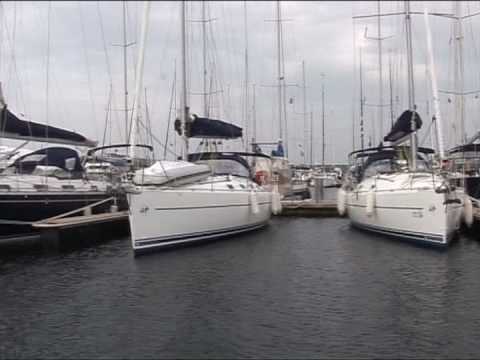 * * *
Related links:
Adriatic Boat Show official website
Foto: abs.ncp.hr