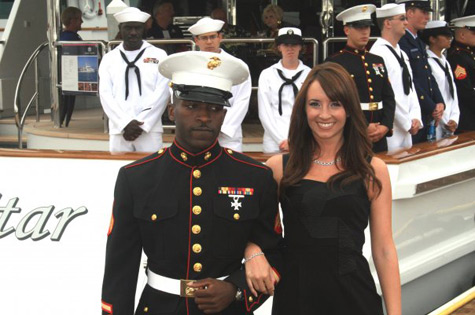 As many of the world's industries struggle in the face of global economic hardship, the YachtFest will open the international yacht show season at San Diego's Shelter Island from September 17th to 20th.
Six months ago, Middle East business expert and author of "Dubai & Co: Global Strategies for Doing Business in the Gulf States," Aamir A. Rehman, told CNN there are reasons for both optimism and pessimism in the Gulf luxury sector. And Liz Martins, head of Middle East and North Africa in the Country Risk department at Business Monitor International said: "I think it's an area where people will cut back. There's still a lot of wealth out there but some of these people have lost a lot of money."
Six months ago, nobody predicted to see even 150' boat in the San Diego Bay. Now, even a 250' boat isn't a rarity. This year the YachtFest in San Diego celebrates its 10th anniversary. The organizers of the fest offer what larger shows don't – a close glimpse inside some of the world's most luxurious floating vessels that range in size from 60 to over 155 feet.
"Our tenth anniversary event will entice yachting enthusiasts to sail toward America's Finest City," said Doug Sharp, of Sharp Design and YachtFest Board Chair. "YachtFest is the foremost place in the Western United States to buy, sell or charter one of these premium yachts; not to mention one of the classiest venues to step aboard a glamorous first-class super yacht."
YachtFest provides a rare opportunity to experience the world's finest luxuries up close and personal. More than $60 million worth of boats, yachts, super yachts, luxury cars and other accessories will be on display and for sale during the show at Shelter Island's Island Palms Hotel and Marina. Visitors will be able to board exquisite yachts, check out the newest in yachting products and gain exclusive access to numerous exhibits embodying the luxury lifestyle.
* * *
Related links:
YachtFest San Diego
Foto: yachtfest.com