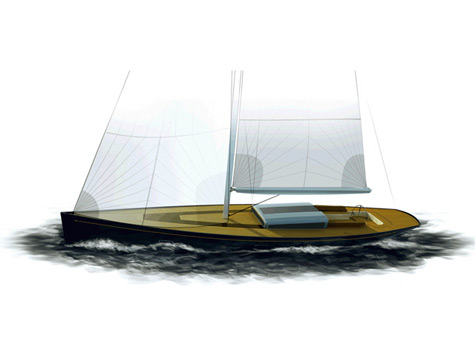 K&M Yachtbuilders has announced a new contract for the construction of an 88 ft classic sloop Tulip together with German Frers. The yacht will be ideal for chartering but will be light and fast enough to take part in regattas.
The sloop has classic hull form above the waterline, but with modern features under the waterline, such as a flat underwater hull and a raising keel.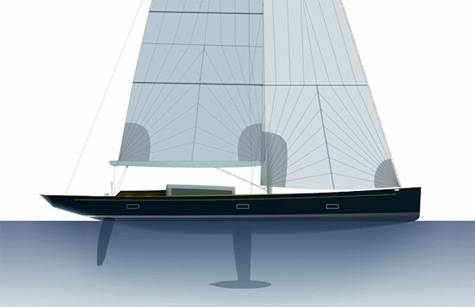 Tulip will offer accommodation for six guests and two crew members. The central living area of the boat is the wheelhouse with a dining table, card table, TV, library and refrigerator. The slightly curved windows provide a clear all round view. The ceiling is also glazed, centred over the entire length.
The spacious cockpit features three rotating benches at the helm, which can be turned inwards so that the bottom/back again forms part of the deck. The back rests of the fixed cockpit benches are fitted with a glass screen that can be raised to provide extra shelter against the wind and spray.
Sinot Yacht Design in Eemnes will be providing a stylish, modern and luxurious interior design for Tulip. Natural colours such as brown, beige, cream and grey will alternate with the intense dark orange that frequently recurs in the detailing.
The owner is planning to take this superb yacht sailing in the Mediterranean and the Caribbean during next few years.
Specification of the sloop Tulip:
LOA:  26,61 m
LWL:  22,04 m
Beam:  6,12 m
Displacement:  ca. 43 ton
Draught:  3,20 – 5,10 m
Material:  aluminium
* * *
Related links:
K&M Yachtbuilders
Sinot Yacht Design
German Frers
Photo: kmy.nl