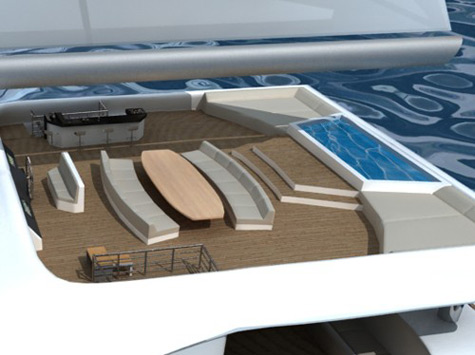 We all know what a catamaran is, some have probably owned a basic model as a kid. If you don't know what one is, the basics are two thin hulls with a platform stretching across the center, and a large sail in the middle, towards the front. If you have ever seen the movie "Water World", then you know what a Catamaran is. If you have ever thought to yourself that this kind of sea transportation would be a wonderful idea, but had some thoughts on improvement, you are not alone. In fact, one company has not only improved on the idea, but has taken it to a whole new level.
The SeaBoater Catamaran 74 is like no other catamaran on the market. The layout is similar in design to their other popular model, the SeaBoater Catamaran 63, but also has to much more. For similarity, it is still constructed of a glass-epoxy-composite, with reinforcements in all the higher load bearing areas. It still has the choice of a short or long top, and has a hybrid power generator, with it's focus here being more towards solar power. There are still four different versions, the standard, without the hard top, the long top, for maximum solar panel usage, the classic short top, as well as the modern short top. But there are also some big differences as well.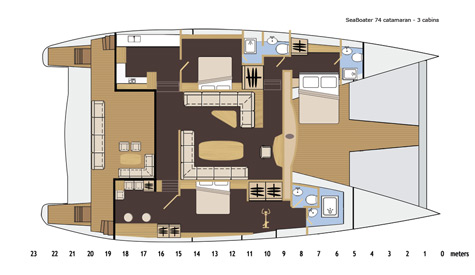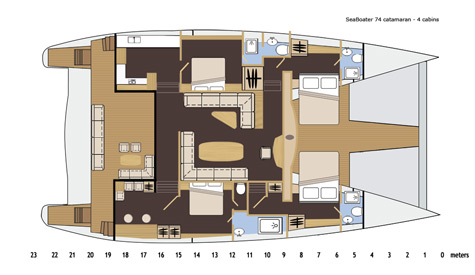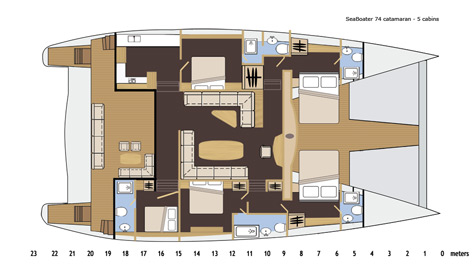 First is the obvious, it is over 10 meters longer than the 63. It has a larger sail area, with the main sail at over 1700 square feet, the genoa sail at 1075 sq. ft, the gennaker sail 2150, and the stay sail at 525. There are only three different cabin designs, three, four and five cabins. This allows for the actual cabin space to be much larger individually, with king and queen sized beds, and full sized bathrooms, including full tubs in the master suites. There is much more living space over all, with large sitting areas, and massive amounts of storage.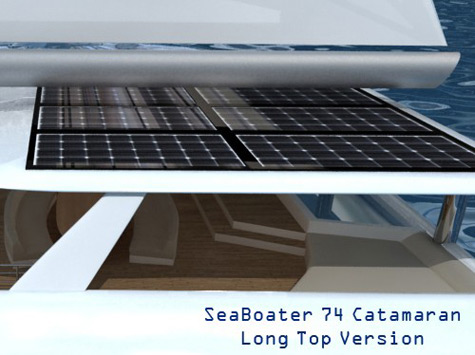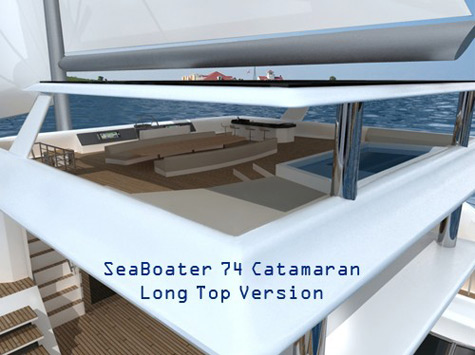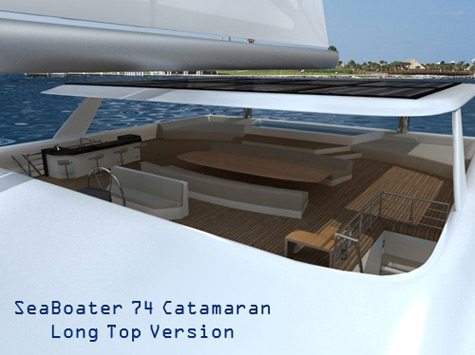 But it doesn't stop there either, more advances have been made to the navigational systems, making driving and knowing where you are going a breeze. Ever seen a catamaran with a full sized jacuzzi? How about an outdoor barbeque? Well this model has both of these and more. There is ample sitting room on all three decks, yes, that right three different decks. The main lower deck is that living quarters, then there are two upper decks with many different open floor plans. There is even space for a launch, so you can stay offshore, and take a skiff into port for entertainment, supplies, or whatever strikes your fancy.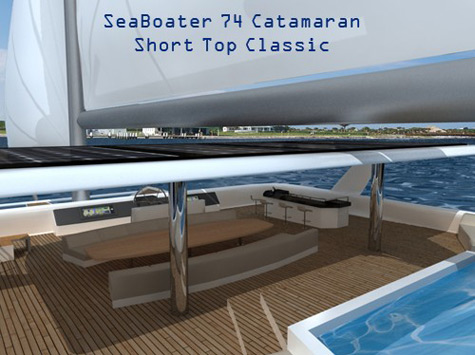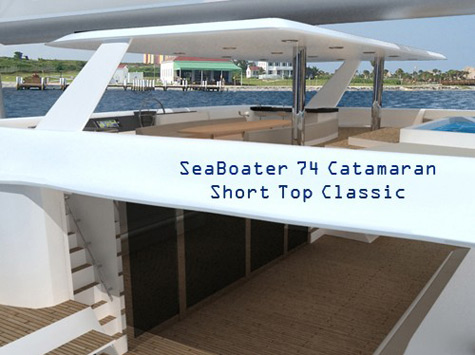 Not only this, but even though the standards for construction are using end grain balsa wood, composite panels, and foam, the nicest part about all of SeaBoater's designs is that you can customize construction as you want to, withing reason. They also have five different boat yards, so there is little waiting for your catamaran. So, after all of this you are probably wondering what the SeaBoater Catamaran74 is going to cost? Amazingly enough, they are quite affordable, and are only just 3,100,000 Euros, or almost $4,200,000, and are well worth the price.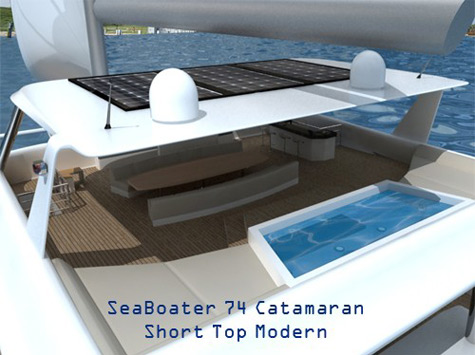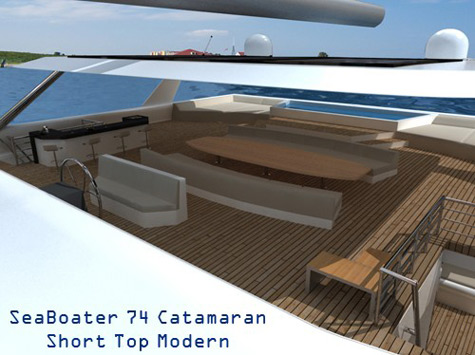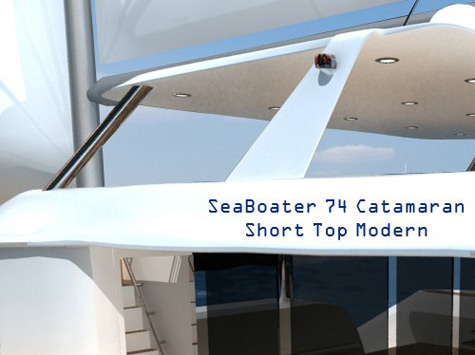 Specification of the SeaBoater Catamaran 74:
Construction: Glass-Epoxy-Composite with carbon reinforcement in high load areas
LOA: 22.60 m/74.14 ft
BOA: 10.88 m/35.70 ft
Sail Area:
- Mainsail: 1720 sq. ft
- Genoa: 1075 sq. ft
- Gennaker: 2150 sq. ft
- Staysail: 525 sq. ft
Displacement: 36 t
Engines: 2 x 200 HP
Berths: 6 to 18
Hybrid Version: Yes
Solar Version: Yes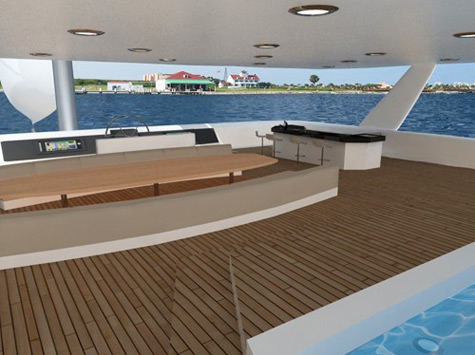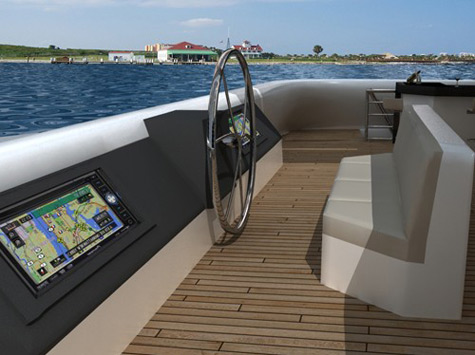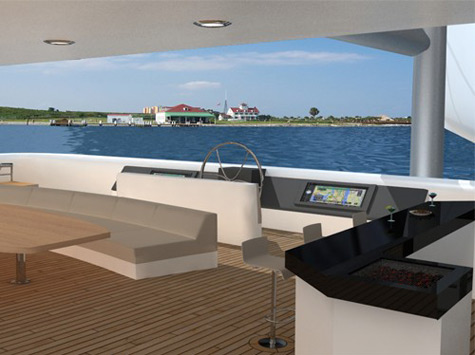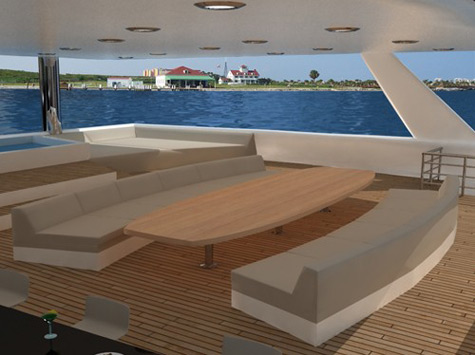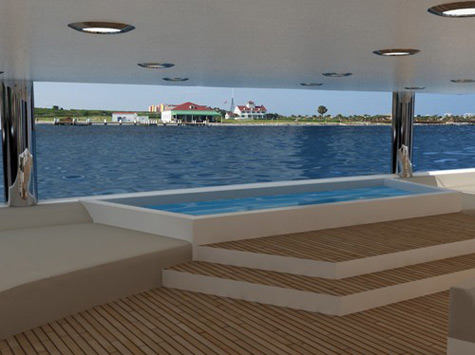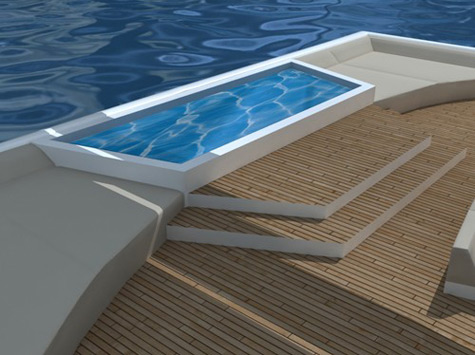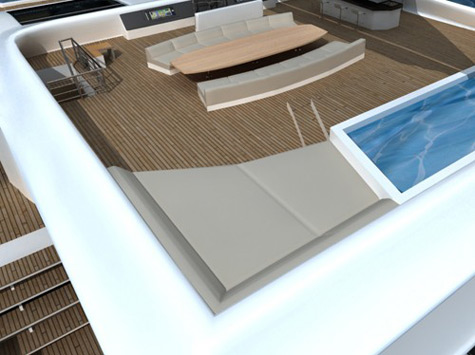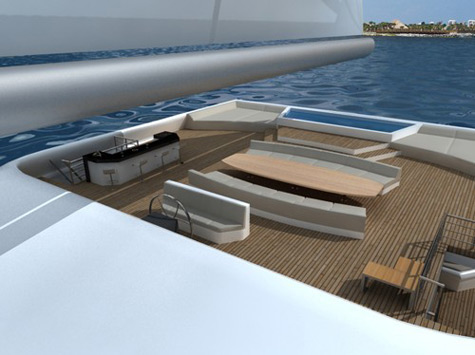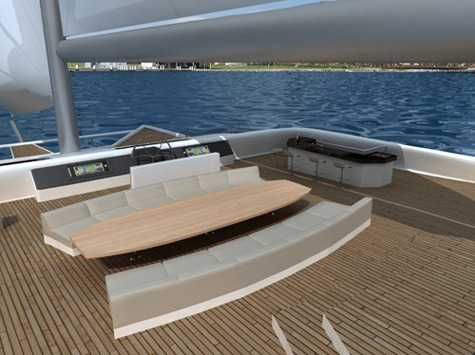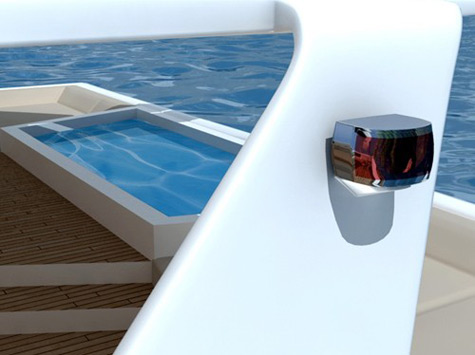 * * *
Related links:
SeaBoater
Photo: seaboateryachts.com