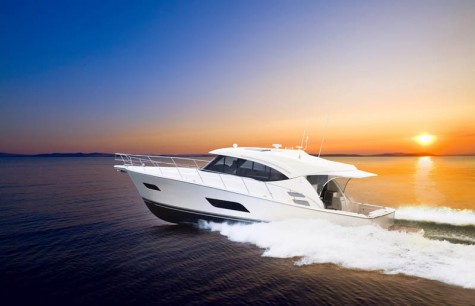 Riviera's CEO Wes Moxey said the Sydney International Boat Show would mark the Sydney premiere of the new 515 SUV, which made her world debut at the Riviera Festival of Boating in May.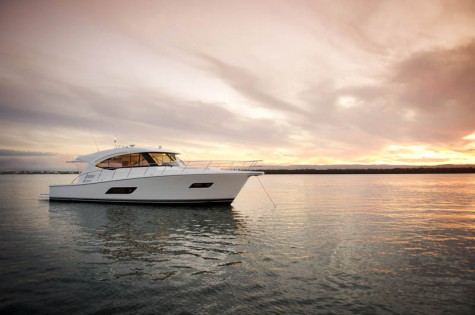 The 515 SUV is the third generation in Riviera's cross-over SUV range which combines the high-performance, bluewater cruising and fish-raising abilities of the classic Riviera Flybridge with the single-level leisurely entertaining features of the very popular Sport Yacht series.

The result is a vessel like no other – a true bridge between them both.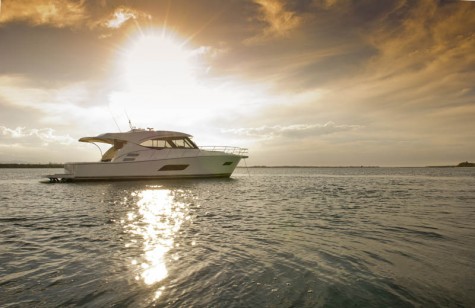 "The 515 SUV retains all the familiar aspects of Riviera boatbuilding: the purposeful lines, hefty scantlings, the solid feel in a seaway, the spatial sense, the layout and sumptuous décor … as well as a full no-nonsense Flybridge-scale cockpit," said Mr Moxey. "But look closely and you'll discover the 515 SUV has myriad new design aspects to enhance practicality and comfort whilst retaining key elements of the distinctive performance and reliability for which Riviera is renowned."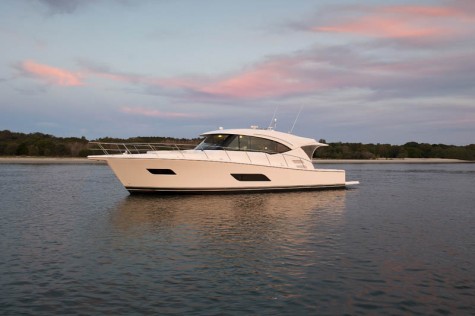 Below deck on the 515 SUV is a flexible accommodation plan featuring three very generous-sized staterooms and two bathrooms. The master stateroom can be located either forward or aft and has an ensuite bathroom in both optional layouts to allow owners to truly personalise their vessel.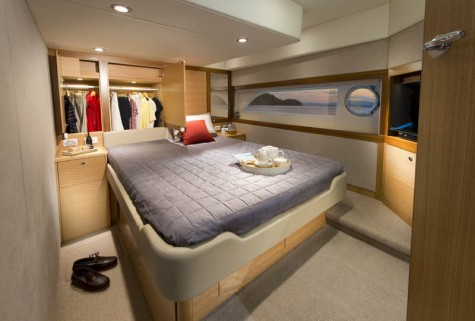 The two aft cabins offer full head-room while large hull windows with opening port holes on both sides give an abundance of natural light and fresh air. Optional hull port lights are available for the forward stateroom.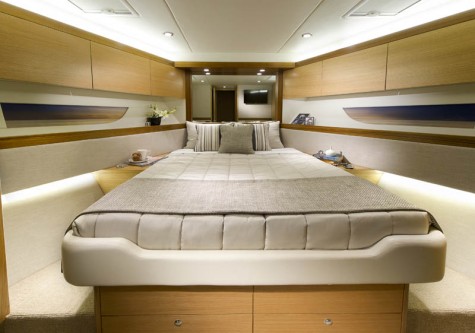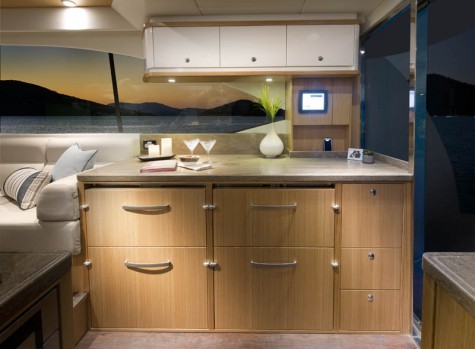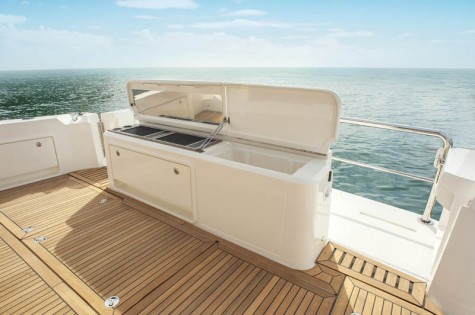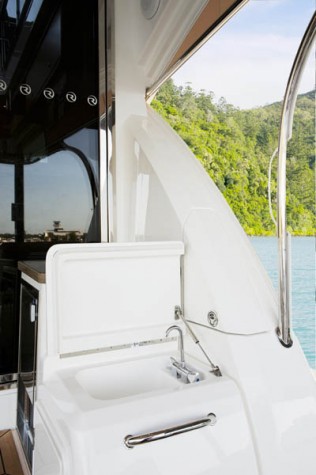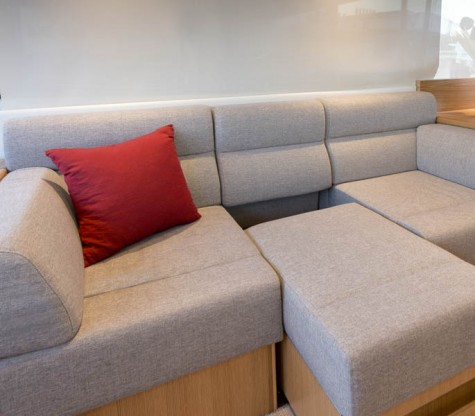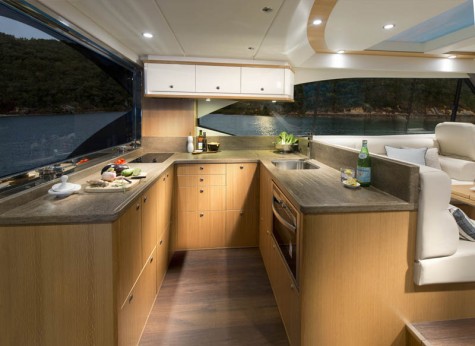 The SUV's confident offshore poise comes, to a large degree, from Riviera's leading-edge technology and legendary build quality that combine super-strong hand layups with solid GRP bottom and structural core material in the hull flanks, main deck and hardtop, as well as precisely fitted lightweight resin transfer molded small parts that are pre-fitted for a perfect seal when all major components are bonded together.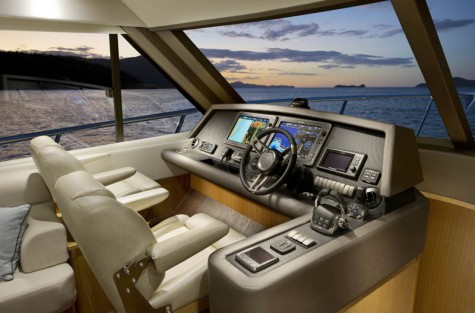 Standard power in the 515 SUV is the new-generation and fuel-efficient twin Volvo IPS 800 (460kW / 2 x 626hp) pod drives featuring forward-facing, counter-rotating propellers.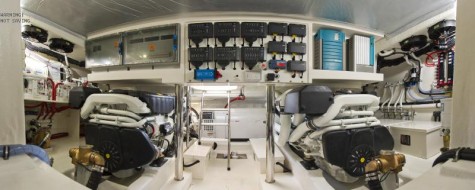 There are two engine options available: twin Cummins Zeus QSC 600s (442kW / 2 x 600hp) featuring aft-facing, counter-rotating propellers; or twin Volvo Penta IPS 950s (553kW / 2 x 725hp) featuring forward-facing, counter-rotating propellers. Both the Cummins Zeus and Volvo Penta IPS options have joystick controls for easy docking.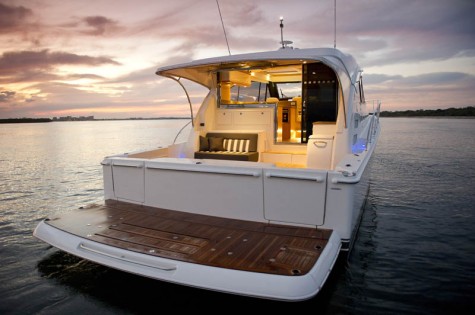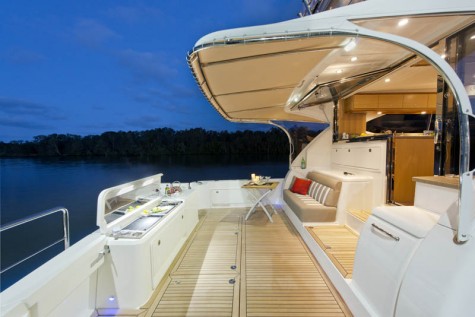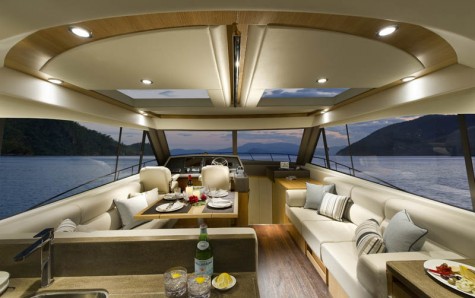 Sea trials with the twin IPS 800s had the 515 SUV cruising at 28 knots with a top speed of 32 knots under full load (full fuel and water).
Be among the first to inspect these exciting new models at the Sydney International Boat Show in July.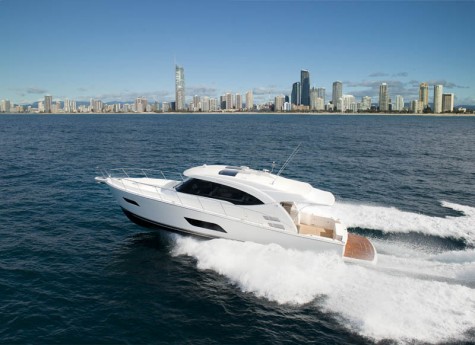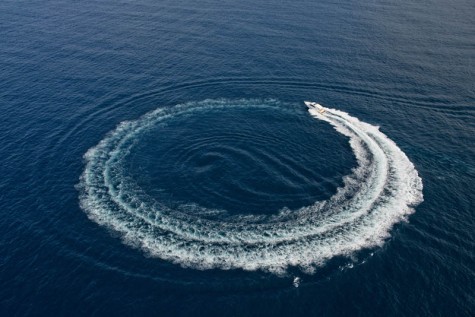 Riviera and Belize will have their team of expert professionals and R Marine dealers from around Australia and New Zealand on-hand to assist with any enquiries at their floating display located on the southern end of the Cockle Bay Marina, Darling Harbour from July 31 to August 4.