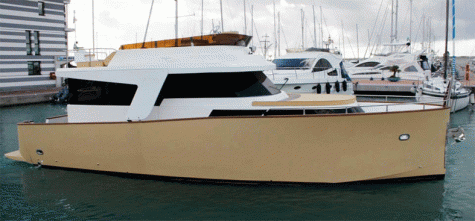 33 HYBRID was designed by an Italian company GreenYachts,  both the interior and exterior.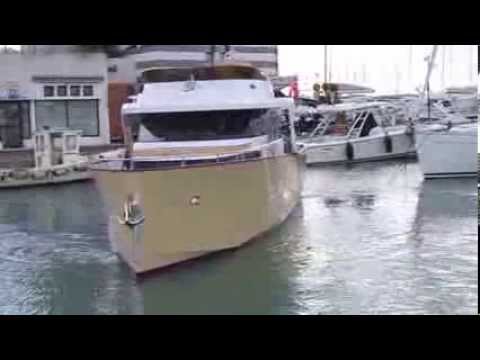 Green Yachts is a very reputable organization, having worked with companies like Azimut Yachts previously. This yacht is meant to be as environmentally friendly as possible.

GreenYachts achieves this goal using a modern Hybrid Propulsion System and eco-friendly materials. 33 HYBRID can sail in zero emission mode for more than 1,5 Hours. This zero emission mode allows for the yacht to travel with no sound, pollution or vibration which is enjoyable for both the people on-board and the fishes below.

This innovative 33ft boat can accommodate 4-6 guests. It has 2 separate cabins, one bathroom with a separate shower box, one main saloon with kitchen, sofabed, flybridge and bow sundeck area. The high bulkhead from stern to bow ensures the external side walk is safe even during bad sea conditions, especially for children.




7

Although legally the 33 HYBRID has a length of 9.9 meters, it has an attachable and removable stern that extends its LOA (length overall) to 11 meters. This is also helpful during transportation.
33 HYBRID introduces a new family of low budget yachts. The boat can be managed with low costs and you can buy it starting from 130.000 euro. It is available in three different configurations of superstructure and deck namely: Limousine, Open and Fisherman.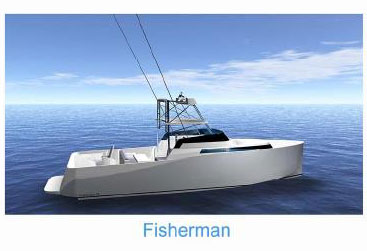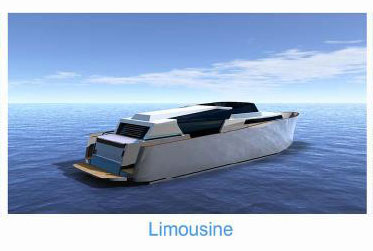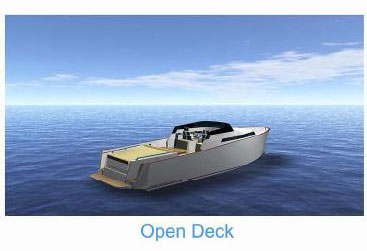 Specification of the Green Yachts Zero 33:
• Overall Length: 11.00 m
• Certification Length: 9.92 m
• Maximum Beam: 3.60 m
• Displacement Max: 6500 kg
• Draft: 0.85 m
• Endurance with Combustion low emission engine: 40 hours at 11 kn
• Engines Power: 150-250 hp
• Propulsion: Diesel – Electric
• Max Speed: 18 kn – Diesel, 6 kn – Electric
• Fuel: 600 lt
• Fresh Water Capacity: 215 lt
•"CE"  design category: B
• Persons onboard: 8
• Beds: 6
 Photos: greenyachts.it