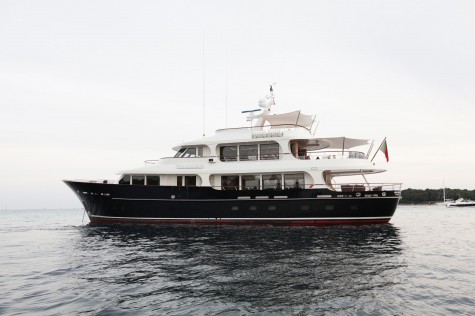 Brand new motor yacht Heliad II is delivered in June 2013 and she is a finalist at the ShowBoats Design Awards 2014 in the category naval architecture. Her designers and naval architects are very proud of that!
Motor yacht Heliad II is nominated as a finalist in the category Naval Architecture. This glamorous gala awards show will take place on 24th February 2014 at Swarovski Crystal Worlds in Wattens, Austria.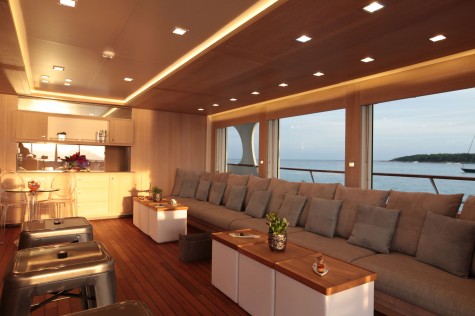 In May 2013 motor yacht Heliad II was launched, she has a steel hull and aluminum superstructure. The designers perfectly translated the owners wishes into this practical no-nonsense yacht which is very pretty and provides a lot of luxury and comfort to her guests. She is a yacht that offers everything for an active but relaxing stay on board.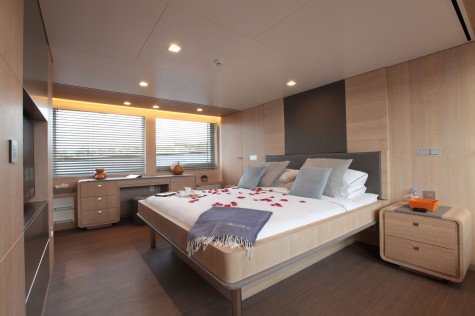 During the building period we worked closely together with the owners so we  were able to refine the yacht's style and features. M/Y Heliad II has been designed as a classic DIANA Yacht. Her flared bow and round stern are very recognizable for a DIANA design and give the yacht an elegant and timeless look. The designers challenged themselves to create a layout with 4 fully equipped decks, which isn't often seen on a vessel only 34 meters long.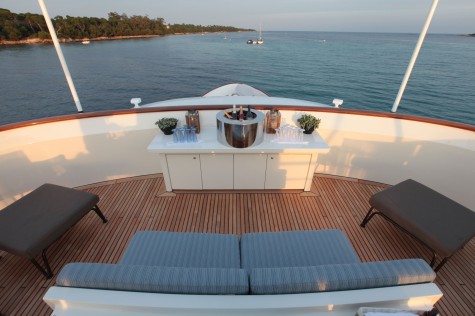 The 8 meter beam is quite large for a vessel her size, but greatly improves her seaworthiness and optimizes interior space. Despite the relatively large beam the design still looks sleek and well proportioned. Another feature never before seen on a 33 meter yacht is the 5 meter tender, stowed inside the hull. It can be launched through a shell door on the starboard side using a sliding davit crane. A lot of thought also went into the ships engineering and construction.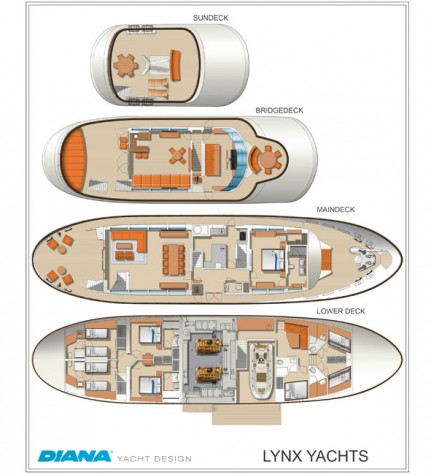 The engineers put in great effort to make the construction easier for the craftsmen to build and for the crew to maintain after completion. The ship's fuel tanks can hold a total of 38.000 liters, and give her a range large enough for a transatlantic voyage. All of this put together makes Heliad II a complete, easy to use, spacious super yacht with features normally only seen on larger vessels.
Naval Architecture : Diana Yacht Design.
Exterior styling : Diana Yacht Design.
photos: dianayachtdesign.com