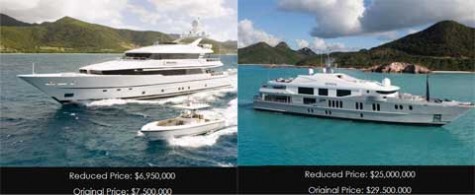 Buyer's market
In today's superyacht market we see a huge discrepancy between asking and bidding prices. Sellers have unrealistic expectations about the value of their superyacht, whilst buyers are looking for rock-bottom prices.

The gap between asking and bidding prices is increasing more and more, and sellers offer price reductions, updates or cuts in order to encourage buyers to make an offer.
Today's superyacht market has become a true buyer's market. Supply exceeds demand and prices are under pressure. The result? Potential superyacht buyers are sitting on the fence until that one superyacht comes along that has it all at a rock-bottom price.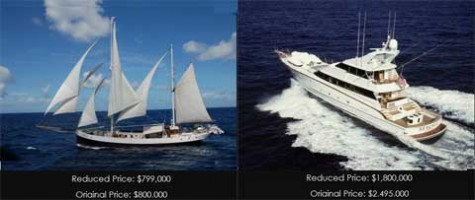 Superyacht Market offers rock-bottom prices directly
That is where Superyacht Market comes in. Superyacht Market instantly connects buyers and sellers, and directly delivers the lowest price possible. The business model is simple: Superyacht Market offers exclusive, rock-bottom prices, avoiding negotiations or counter offers, which results into the ultimate price deal.
For buyers only
At Superyacht Market we do not sell superyachts. We are not superyacht brokers or agents, we are not working for superyacht owners, yards or brokerage houses. We are there for buyers only: offering the ultimate value/price ratio. Superyacht Market is specialist in offering rock-bottom price deals. Superyacht Market is created for buyers only.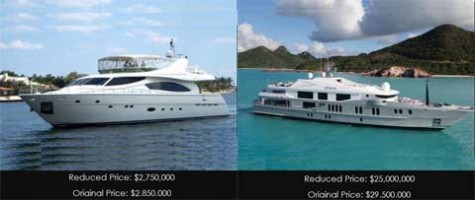 Handling the offer and purchase
Our experienced team will take the necessary time with purchasers to explore and fully understand all specific requirements. Because Superyacht Market acts on behalf of buyers only we have no conflicts of interest and purchasers can be assured that Superyacht Market protects buyers' interests throughout the entire process. Superyacht market is not limited to only "our listings" like a superyacht brokerage may be. Our fees are not paid by our clients, but from the fee the seller has already agreed to pay his broker for the sale.
Results
Superyacht Market closely cooperates with all other superyacht brokerages, obtaining the information that buyers need (including pre-sale valuations, sea-trials, surveys, as well as running cost budget overviews), simply because Superyacht Market does not compete against them for central agency sales.
Superyacht Market offers rock-bottom price deals only, because we directly link potential buyers to central listing brokers.
For more information  go to www.superyachtmarket.com