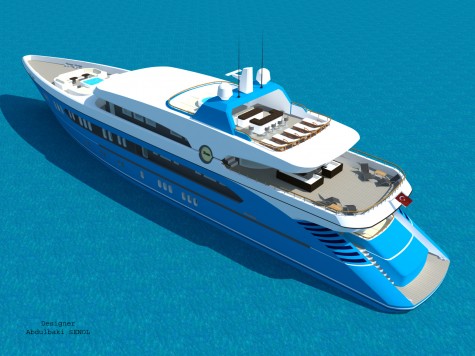 Abdulbaki Senol  has recently designed a brand new concept for a beautiful  yacht spanning 55 meters in length.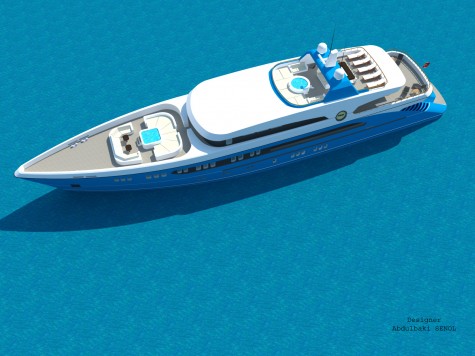 Abdulbaki Senol is a well-known Turkish designer, who has designed several vessels before this, ranging from smaller boats to 90 meter superyachts.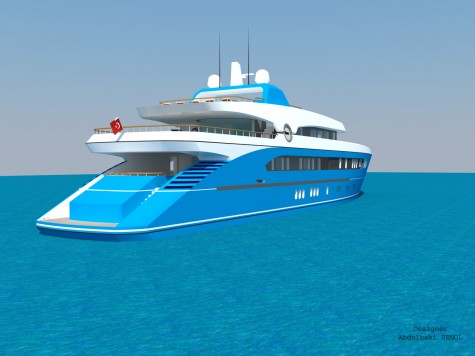 His brand new creation, a 55m yacht will surely be a sight to behold, as he noted it will have a noble yet sporty look. The boat will house guests via a master cabin, 2 VIP cabins, and 4 guest cabins. The 7 cabins designed for the crew will hold up to 14 crewmates.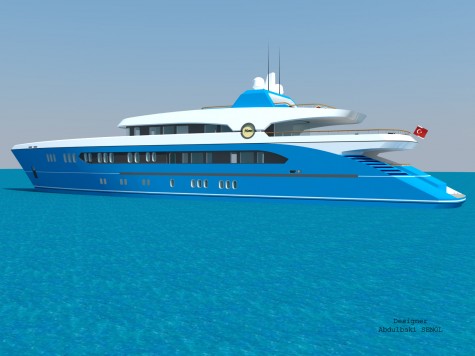 The engines will be twin Caterpillar 3512Bs, with 1850 horse power each, totaling an impressive 3,700 horse power overall. These engines will help the boat reach a maximum speed of 17 knots, and have an average cruising speed of 15 knots.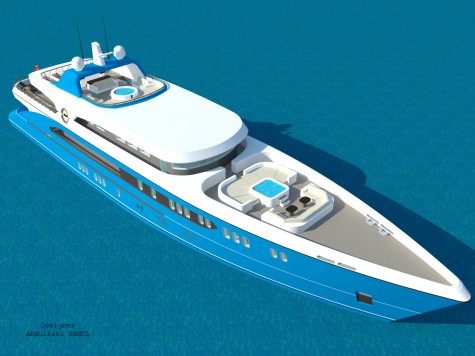 Fuel storage should not be problematic as the yacht comes equipped with a 130,000 liter fuel capacity, as well as a 24,000 liter water capacity.
The length of the yacht as mentioned before will be 55.20 meters, which is 181 feet and 1.22 inches. The beams will extend to a length of up to 10.30 meters (33.79 feet) and the draught max will be 3.20 meters (10.50 feet).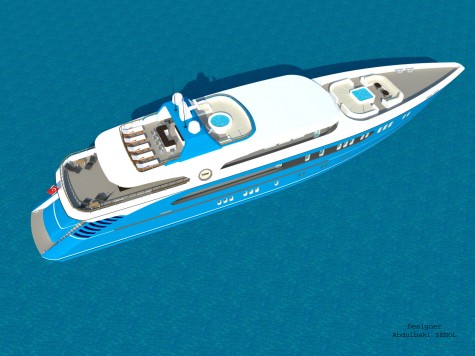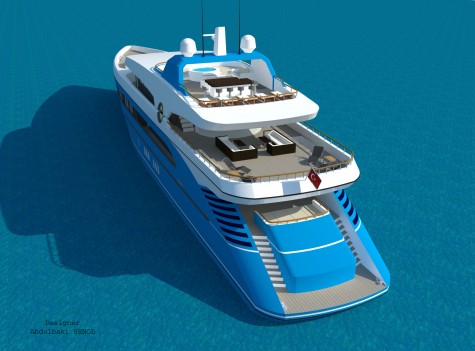 We cannot wait until this yacht is finally built and is ready to be shown to the world, as the design is sure to impress.
Description:
Length Overall (m) :  55.20
Beam (m) : 10.30
Draght Max (m) :  3.20
Guest Cabins :  1 Master, 2 VIP, 2 Double, 2 Twin
Crew Cabins :  7 (14 Crew)
Engine Manufacturer :  Caterpillar 3512B
HP :  1,850
Total Hp :  3,700
Max Speed :  17
Cruise Speed :  15
Fuel Capacity (Liters):  130,000