The innovative yacht with the title "YN 17255" made by Heesen Yachts has recently been sold to a private owner. Heesen Yachts collaborated with "Bilderlings Wealth", the representative of the client, to make this sale go as smoothly as possible and no problems occurred.

This yacht is a landmark in not only the company history, but also yachting history in general, as it is the first of its kind. It is the very first 55m fast displacement motor yacht made of steel and aluminum. It is also revolutionairy in terms of its capabilities and range. The makers were able to successfully increase the speed of the yacht, while decreasing the amount of fuel needed to travel.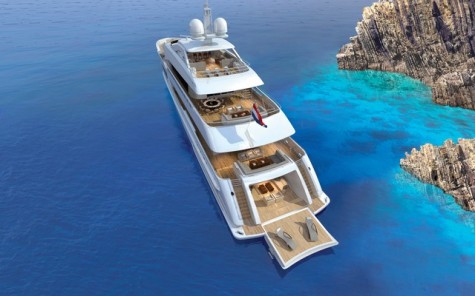 The average cruising speed of this vessel is around 13 knots, with a maximum of 16.5 knots. This is very impressive considering it only uses 600kW of power when going 15 knots, and weighs over 600 tons. All these advantages work to increase the range of the yacht, which is a stunning 4,500 nautical miles at cruising speed. This is the 4th specimen that utilizes the Fast Displacement Hull Form and will no doubt serve as a benchmark for future projects.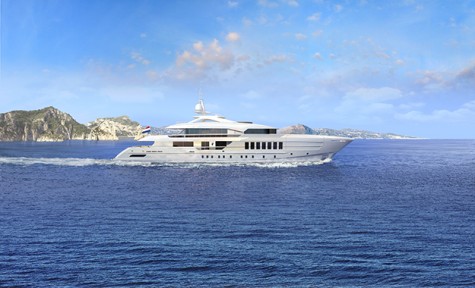 But the yacht is not only beautiful under the hood, the interior and exterior designs are well crafted and planned, making this yacht not only efficient but pleasing to the eye as well. The ship contains a 110 meters squared sun deck, as well as a personal garage and gym. There are enough rooms to accommodate 12 people on board.
The yacht was first announced during the Monaco Yacht Show in 2012, and is expected to be fully completed and shipped to the owner during 2015.
Photo:  heesenyachts.n, superyachts.com