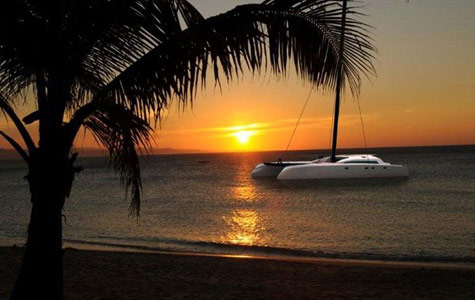 For more than four decades, McConaghy has been the leader in innovative yacht construction, creating the lightest, strongest and the most successful yachts on the markets to ever launch. McConaghy has a strong reputation for having technologically advanced yachts worldwide.
McConaghy, the innovative specialist in yacht construction and known for having a line of successful yachts, such a "America's Cup," ICAP Leopard, Wild Oats X, Volve 70 Green Dragon, Wild Oats XI, Morning Glory, Alfa Romeo, Alfa Romeo 2, and Alfa Romeo 3, has begun collaboration with Banals Design, a multihull specialist, to launch a new line of customized, high-performance catamarans, which will be the gold standard in terms of performance, precision and quality. McConaghy has named the catamaran the MC², referring to the two hulls and the first series of MC² is the MC²60 Catamaran, which will be a luxurious and high-performance catamaran.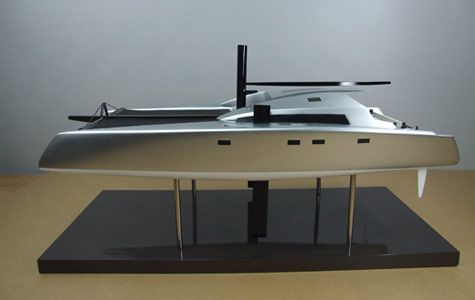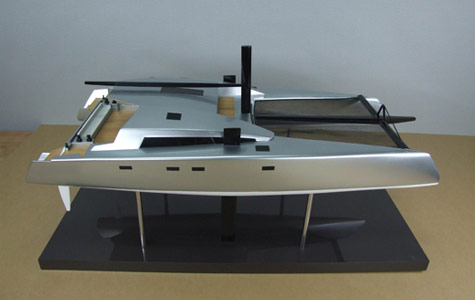 Renaud Banals, the multihull designer of the MC²60 Catamaran, has 10 years of experience with VPLP, and he was a main part of designing Banque Populaire V and the America's Cup award winning yacht, the BMW Oracle. The first hull of the McConaghy MC²60 Catamaran began its construction in June 2011 and its construction has a delivery date set to September 2012.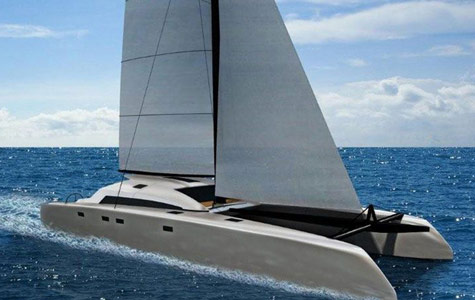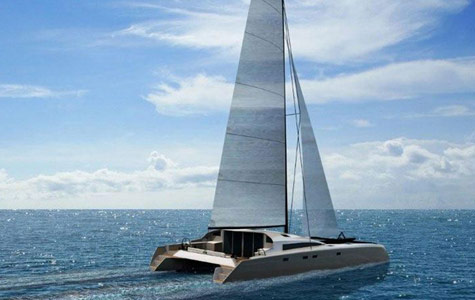 The MC²60 Catamaran will be much lighter than the current cruising catamarans, which are between 55 to 50 feet; this means that the MC²60 Catamaran will be lightning fast in upwind and light wind conditions.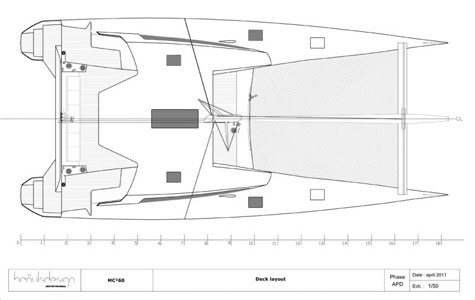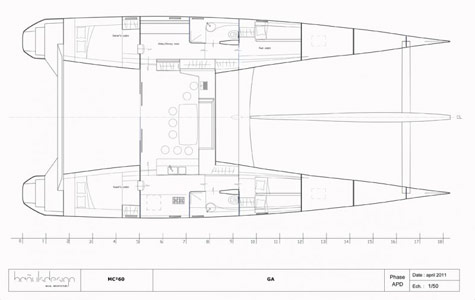 The McConaghy MC²60 Catamaran has a mimimalist design, however, it does not sacrifice its comfort. The catamaran is luxurious with four cabins, and to satisfy individual with needs, this catamaran will be offered with semi-customization.
This catamaran is specifically designed to sail short handedly and you can maintain the catamaran with a part-time crew, however, it is big enough for you to enjoy extended cruising and comfortable sailing throughout the day.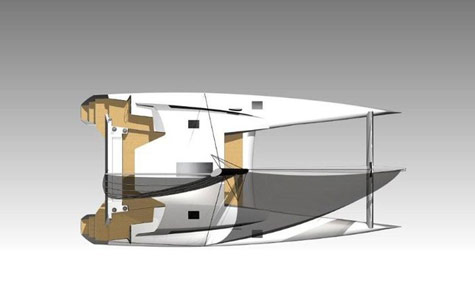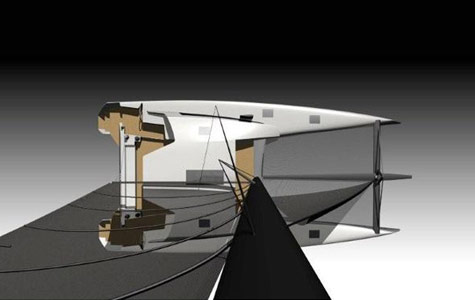 McConaghy once again delivers technically advanced yachts with innovative designs, innovative engineering and construction techniques whilst having innovative performance capabilities. This catamaran will set new standards in speed, design, decor, construction and luxury.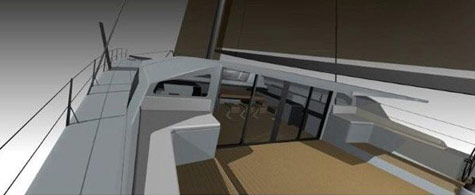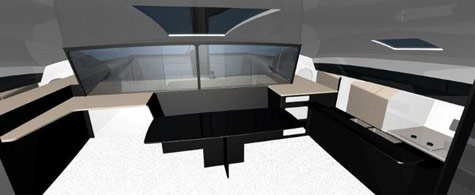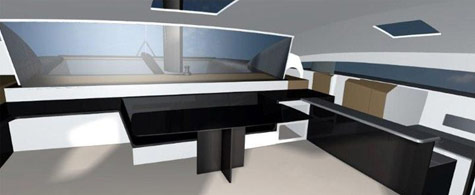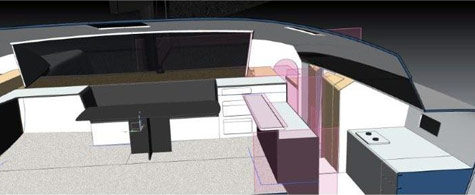 The racer inspired design is so sleek in shape and has the reverse bows you would expect from a racer makes the McConaghy MC²60 Catamaran one of, if not, the most elegant catamaran to be launched in a very long time.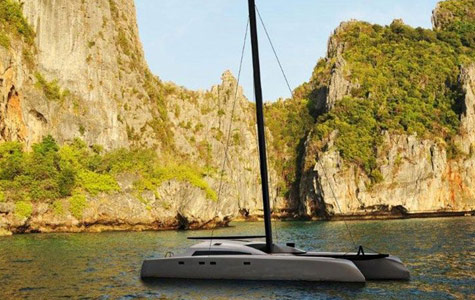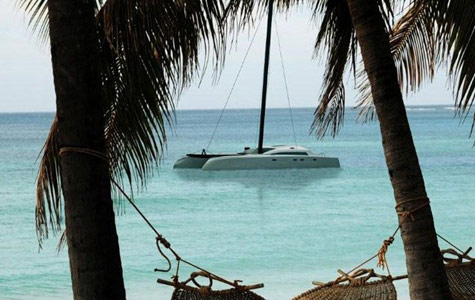 Video: MC²60 – External Tour: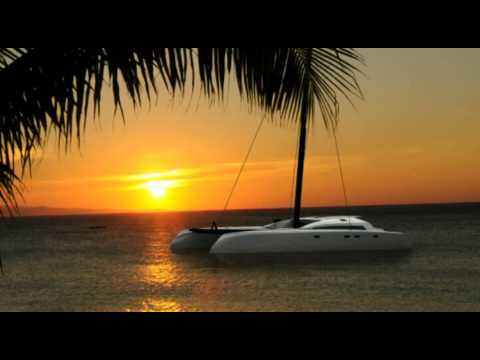 Specification of the McConaghy MC²60 Catamaran:
LOA: 60 ft/18.28 m
LWL: 60 ft/18.28 m
Beam: 8.60 m
Draft: 1.40 m/3.20 m
Displacement: 9.00 t (light load)/11.5 t (maximum load)
Bridgedeck clearance: 1.00 m
Mainsail: 118m2
Solent: 56m2
Staysail: 35m2
Code 0: 120 m2
Genaker: 165 m2
Asym Spin: 235 m2
Wing Mast: 10 m2
Mast Height: 24.80 m
* * *
Related links:
McConaghy Boats
Bañuls Design
Photo: mcconaghy.com.au