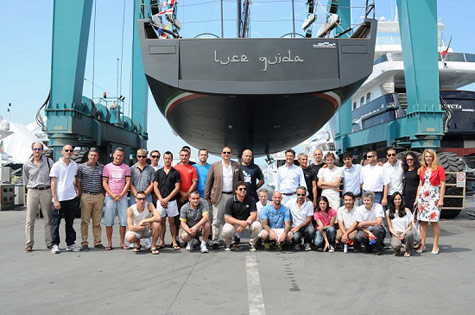 Vismara Marine Shipyard in Viareggio, Italy, has launched the V80 Luce Guida, a luxury sailing superyacht with racing ambitions.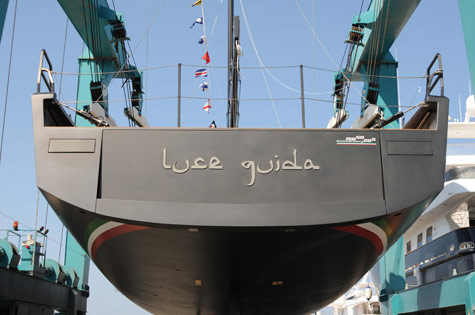 Some time ago Vismara and famous Florentine designer Luca Dini joined forces on the development of the the revolutionary project without precedent — V80 Luce Guida sailing superyacht.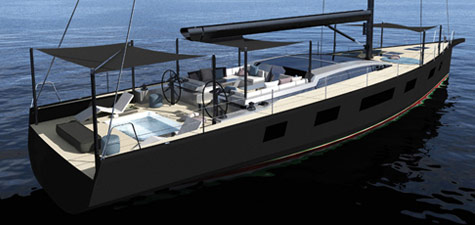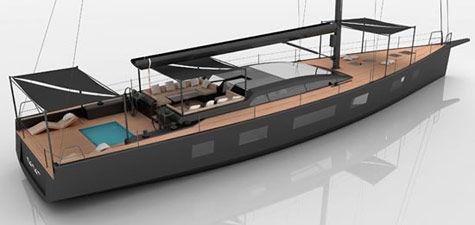 A pairing that has led to the creation of a boat on the cutting edge in terms of its style and content: light and air feature largely, thanks to the large glazed sections on the hull and deckhouse. This craft is perfectly in line with Vismara's style, featuring high technological standards, a modern look, lightweight materials and painstaking attention to detail to guarantee lightness, speed, safetyand comfort.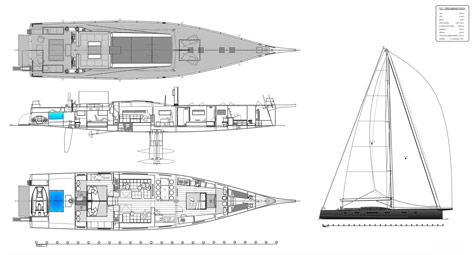 The exterior areas are comfortable and elegant, with lots of seating for guests and a large stern area with retracting chaises longue at the sides of a large spa tub for up to six people. All this is further enhanced by the use of design features such as glass tables and upholstered seats. Large glazed surfaces and carefully studied designs Luca Dini mean that the interiors are incredibly light and airy.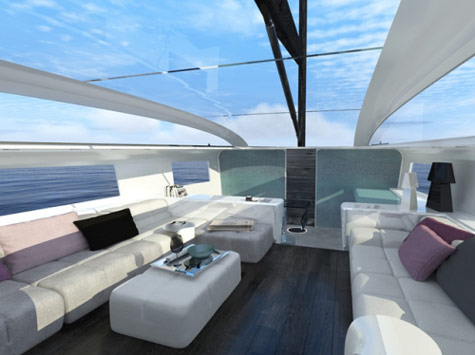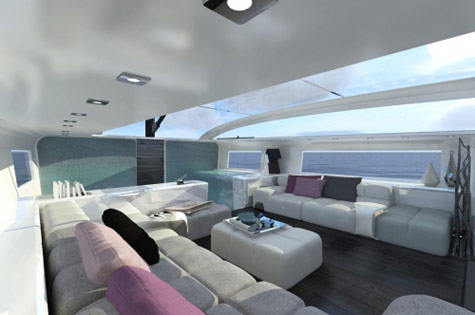 The large saloon can have different space layouts, using elegant, linear modular sofas, while the dining area can be transformed into an open-air lounge bar, thanks to the sliding hard top on the deckhouse.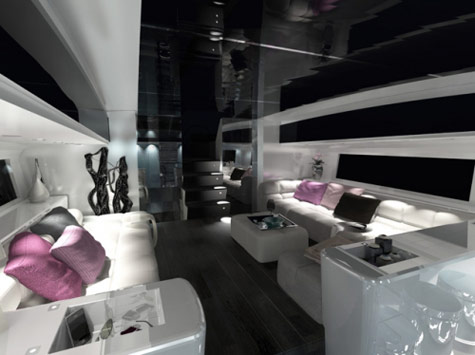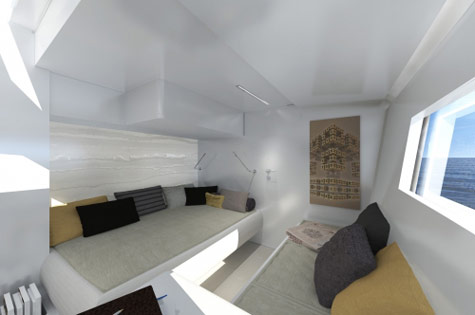 A big feature of the cabins is the use of wall-mounted furnishings, visually and formally, which have become structural elements to the benefit of the weight and rigidity of the boat. Careful studies of natural and artificial lighting, together with the use of special covering materials, enhance the interiors making time on board even more pleasant.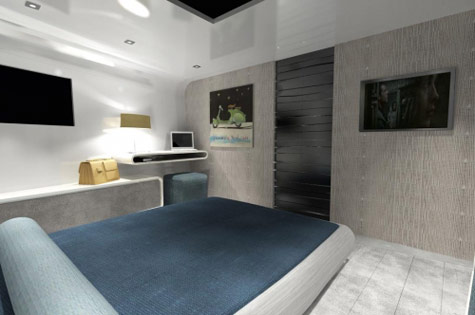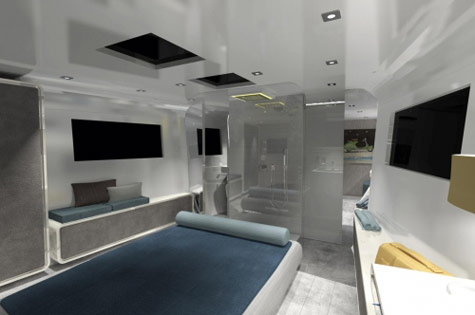 The specially designed hull with shape taken from the new Vismara sport Meta, features a planing stern and angled sides, all built in carbon, with a retracting keel and an extremely generous sail plan: this is a yacht with racing ambitions.


Like the latest design projects from Vismara, theV80' too will be equipped with cuttingedge systems on board, i.e., a system to manage the electrical equipment on board, which in turn is derived from significant research into domotics. This system will make it easier to use and monitor all on-board appliances and equipment and at the same time, it will optimise electricity consumption. On-board features are completed by "standard Vismara fixtures" such as: stern compartment with electric tender (3.5 m); retracting anchor under the hull; bow and stern thrusters with joystick control; hybrid engine power; boom roller furling for the main sail and "pull trim".
Specifications of the Vismara V80 Luce Guida:
Length: 23,60 m
Width: 5,60 m
Draft: 2,60 – 3,60 m
Displacement: 24.000 kg
Sail area: 285 sq. m
Engine: 2xVolkswagen 165 Hp
* * *
Related links:
Vismara
Luca Dini Design