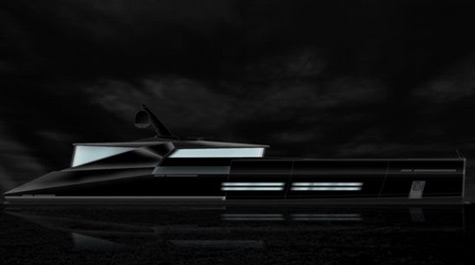 Holland-based design studio  Docq Concepts has recently presented a new 38-metre project Blakout. The two deck concept offers customary hight comfort with breathtaking panoramic views of the ocean and sky.
The stealthy exterior of Blackout is strengthen by his low, horizontal profile. Where the more spacious front deck of the yacht offers a playful area with Jacuzzi to create a comfortable place to be. Blackout will be able to accommodate up to eight guests and four crew.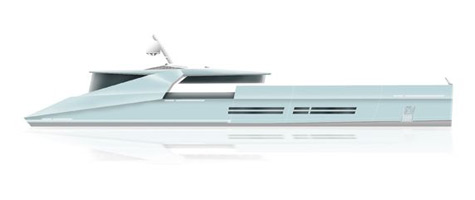 The layout of the yacht may vary according to the owners requirements. Large windows over two decks at the aft side provide natural light, creating a greater sense of space & freedom when relaxing on lower deck and dining on main deck.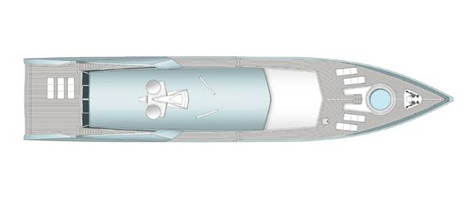 Blackout will be powered by two MTU 16V 4000 M923 engines and will be able to achieve a top speed  of 32 knots and a range of 2,300 nm at a cruising speed of 13 knots.
Specifications of the Blackout:
Engines: 2 X MTU 16V 4000 M93 3120kW 2100rpm
Max. speed:  32 knots
Cruise speed: 13 knots
Range: 2,300 nm
Gross Tonnage: < 250 GT
Construction: Aluminium
Owner/Guest: 6/8
Crew: 4
* * *
Related links:
Docq Concepts
Photo: docqconcepts.com