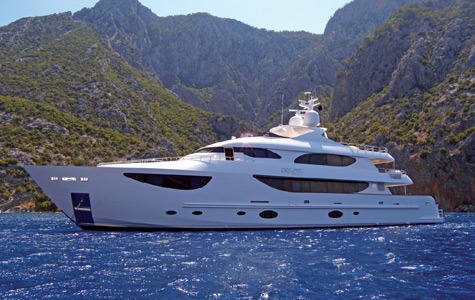 Hargrave has come up with their largest motor yacht to date, the Dreamer. This tri-deck motor yacht is 135′ long, and made from an epoxy composite, making it one of the lightest and strongest in the fleet. It was launched by the Ned Ship Group in Turkey last year, but the model year is actually for this year.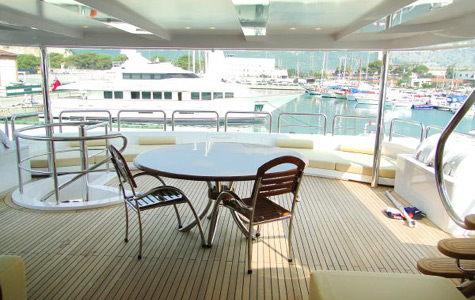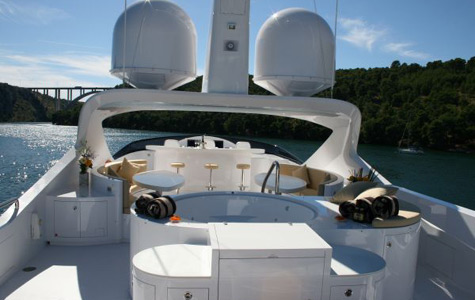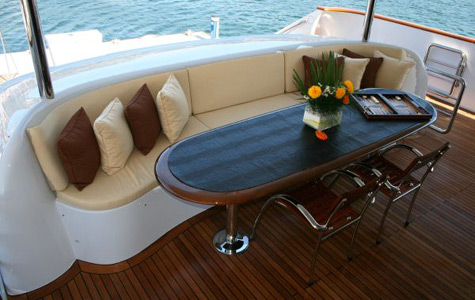 With the Dreamer's thirty foot beam, she is able to accommodate up to 13 guests and eight crew members, making this vessel ideal for charter companies. The Yacht and Brokerage Show at Miami Beach last month was the first time she will be on public display.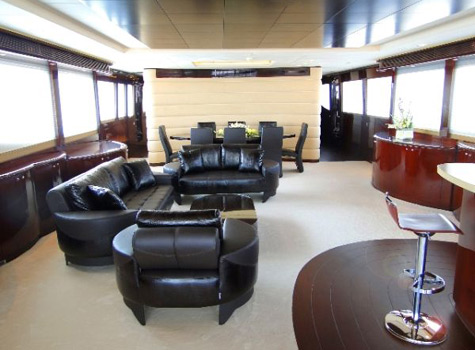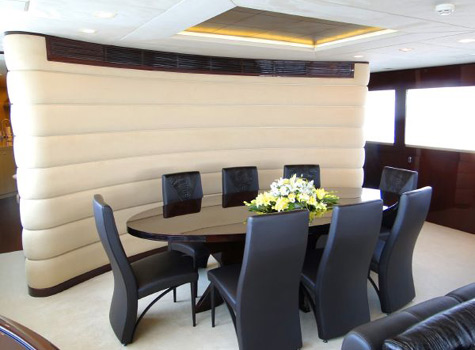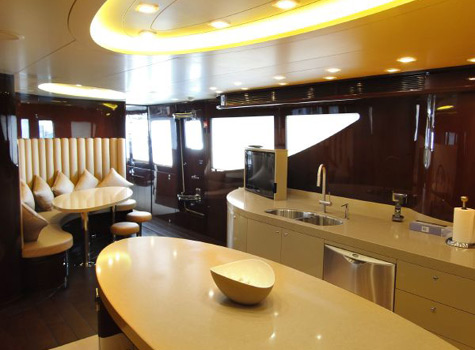 Orhan Clikkol is the exterior designer for the Dreamer. The Dreamer is 135′ long, and has a usable beam of 27′. It has a maximum speed of 19 knots, and can cruise at a smooth 17 knots. With more than ten thousand gallons of fuel, it can travel just about anywhere. It also has a 1300 gallon fresh water tank, as well as desalination systems. Its trim exterior and elegant interior is going to set new standards for luxury motor yacht designs.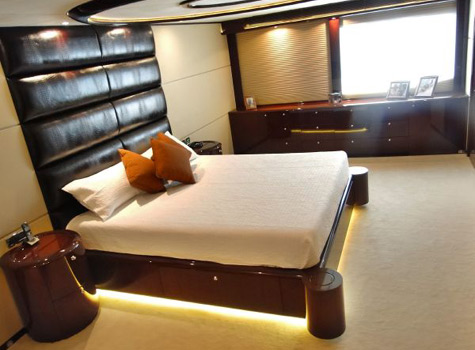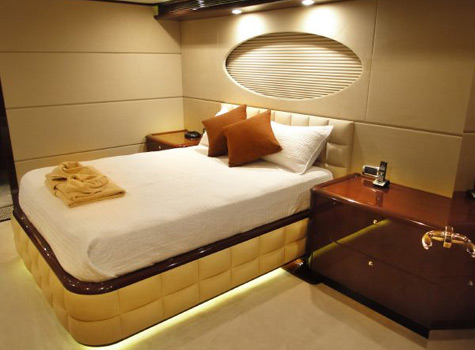 The upper deck has a full bar and lounge, controls and even an area for the skiff or other water toys. On the middle decks the open floor plan allows full access to the lounge and dining areas, as well as the fully equipped galley, including stainless steel appliances. The lower cabins are wide and spacious, with plenty of storage space for all your guests' gear. Color schemes can include dark hard wood floors and accents with neutral creams, offering a warm and simple elegance not found in many other motor yachts.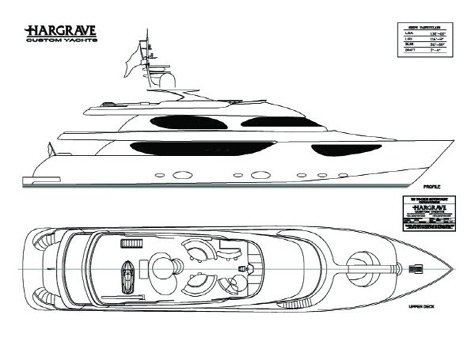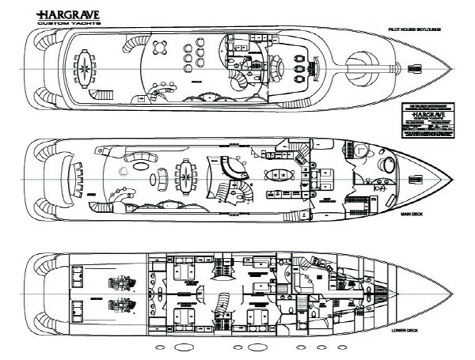 Specifications of the Hargrave 135 Dreamer:
Length: 135 ft
Beam: 27 ft
Draft: 6 ft 8 in
Cruise Speed: 17 knots
Max. Speed: 19 knots
Fuel capacity: 10,500 gal
Water capacity: 1,300 gal
Guests: 13
Crew: 8
* * *
Related links:
Hargrave Custom Yachts
Photo: hargravecustomyachts.com