Young designer Tristan Hipps presented a new superyacht concept Ladislaus. The 95m superyacht features the luxuries one would expect a yacht of its caliber to have.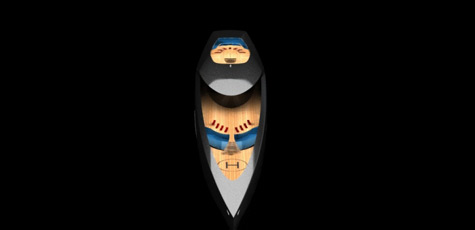 "During initial ideations I was torn between two distinctive form languages: first being a very elegant form which reminded me of the humpback whale, the second using very dynamic lines and intersections creating movement. The overall goal was to create a very bold, imperial design which would command attention and respect of onlookers, while providing guests with unsurpassed views from aboard the vessel".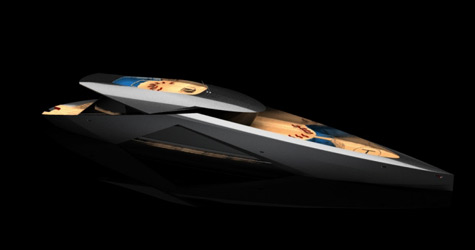 "Ladislaus will be the most efficient superyacht to date. Everything from its lightweight construction to its hydrogen fuel cell power plant will be designed for maximum efficiency," explains the author.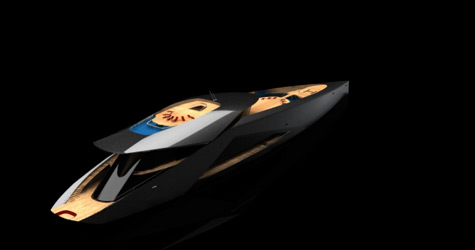 Ladislaus can accommodate 18 guests and 11 crew members. A large board room/formal dining room with 180 degrees of viewing through the reinforced poly carbonate windows, will be located at the stern. The staterooms will also experience the sights with each room's exterior wall being made from the same transparent material.

Privacy for the guests is provided on the main deck by the hull's high walls. Infinity pools on both decks give the unique sensation of swimming in the sea. The main deck pool has a poly carbonate retaining wall overlooking the water.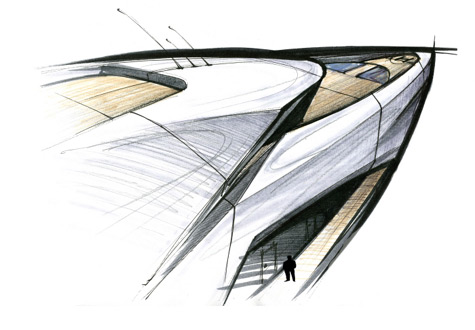 Ladislaus will be powered by 3 x 9,500 hp (6,800 KW) hydrogen fuel cell engines and will be able to achieve a top speed of 25 knots.

* * *
Related links:
Tristan Hipps