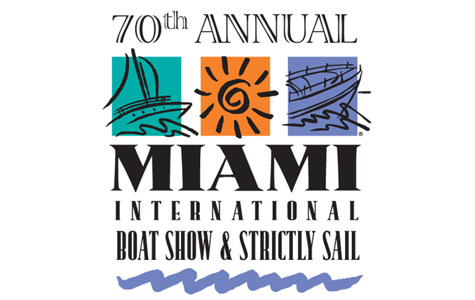 The 70th annual Miami International Boat Show & Strictly Sail Miami will be held from February 17th to February 21st 2011. Florida's largest annual event spans three locations—the Miami Beach Convention Center, Sea Isle Marina and Yachting Center and Miamarina At Bayside—and features more than 3,000 boats and 2,000 exhibitors from all over the globe.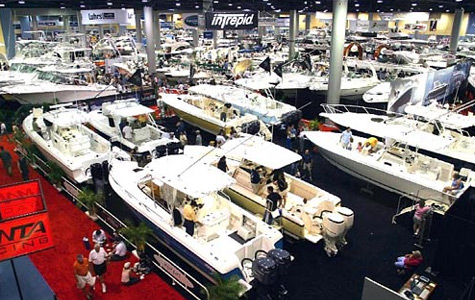 Beyond the boats and booths special events, attractions and activities celebrate the boating lifestyle and offer entertainment for everyone. The Discover Boating Resource Center, with clinics, seminars and on the water activities will help you to launch your boating life.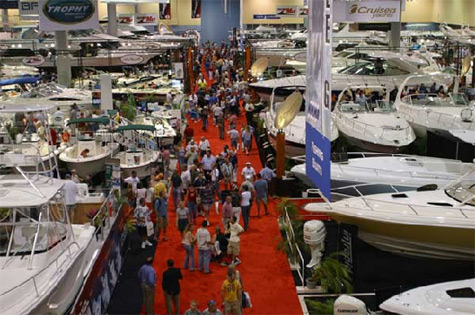 The Big Game Room Sport Fishing Expo features everything for sport fishing, from boats and gear to seminars and clinics and the NEW Dive & Travel Harbor offers one-stop shopping for your dive and travel adventures, plus the chance to try scuba in a heated pool.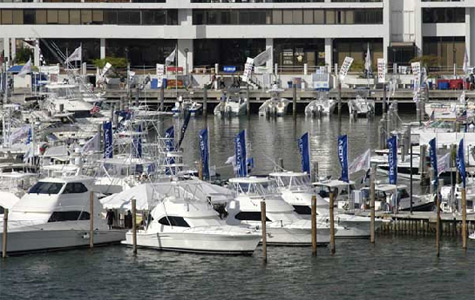 "There is no other boating event in the world that provides boaters with the opportunity to shop the best and biggest selection of boats and accessories. With thousands of products to choose from in one of the best boating destinations and dozens of activities the whole family can enjoy, the Miami International Boat Show is the place to find out why life is better with a boat," noted Cathy Rick-Joule, show manager. "And with several new attractions, the 2011 show gives boating enthusiasts of all skill levels the hands-on education and entertainment needed to enjoy all of the benefits of the boating lifestyle and provides a new haven for dive and travel enthusiasts to gather and enhance their hobbies."
Full list of exhibitors and boats by brand.
Show information:
Location:
Miami Beach Convention Center
1901 Convention Center Drive
Miami Beach, FL 33139
Sea Isle Marina & Yachting Center
1635 N. Bayshore Drive
Miami, FL 33132
Strictly Sail Miami At Miamarina At Bayside
400 Biscayne Blvd
Miami, FL  33132
Show hours:
Premier Day
Thursday, February 17,  10:00 am–6:00 pm
Friday, February 18,      10:00 am–8:00 pm
Saturday, February 19,  10:00 am–8:00 pm
Sunday, February 20,    10:00 am–8:00 pm
Monday, February 21,   10:00 am–6:00 pm
The Sea Isle Marina & Yachting Center and Strictly Sail Miami at Miamarina at Bayside locations are open from 10:00 am–6:00 pm daily.
Admission:
5 Day Pass (Good all 5 days of the show)
Thursday, February 17th–Monday, February 21st — $75.00
Premier Day (February 17th) — $30.00
Friday–Monday  (February 18th–21st)
Adults — $16.00 (16 and older)
2 Day Pass — $30.00
Children 15 and under are FREE (must be accompanied by an adult)
* * *
Related links:
Miami International Boat Show
Photo: miamiboatshow.com