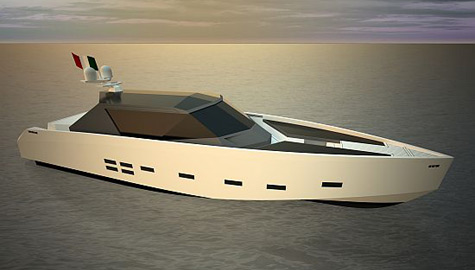 "Look, a Yacht that has wings!" This is what people will be saying about the Pama Architetti Yacht Design teams new concept yacht, the Altair 70. It is based on the need to have a competitive sailing form, but one that includes many photovoltaic cells. This yacht is able to produce up to 5 KW of power, more than enough to power all the electronics, as well as mooring motors.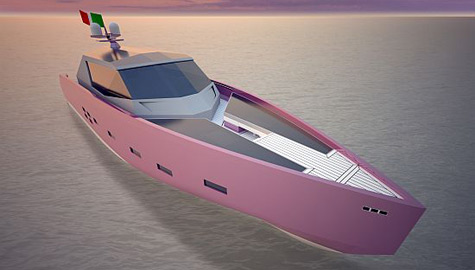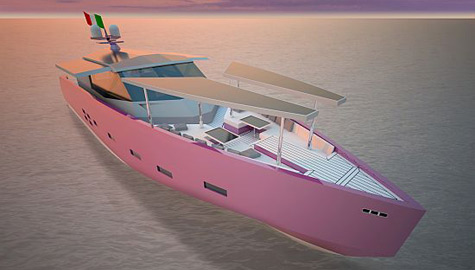 Much of this power is produced using two large solar arrays that are mounted in the bow of the Atair 70, as well as within the main deck superstructure. When cruising these panels are flat and closed. When moored, these 'wings' can lift up, with the panels in the roof opening up. The bow panels reveal an outdoor saloon with bar area as well as a sun deck. Behind this area is the main deck superstructure, where the navigational and steering are is, as well as a seating area and galley. Aft of this is a stair leading down to the swimming deck and lower living area. There are going to be two different layouts for this concept yacht, but it is in a modular living scheme, split into three different areas. Final concept would be of the owner's design.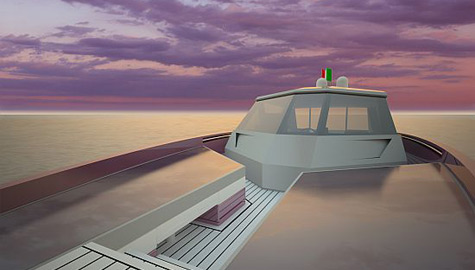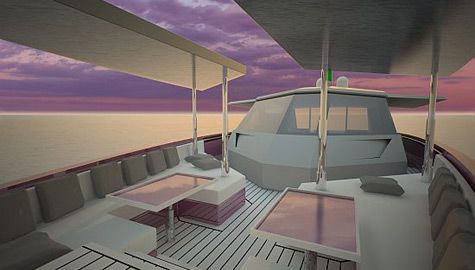 Overall Pama Architetti Yacht Design idea was to combine the sky with the sea, with many referrals to birds that are able to swim underwater. The Altair 70 will combine the love of the sea with the power of the sun. it will be much more self sustaining that other yachts, and reduce its carbon foot print on the planet.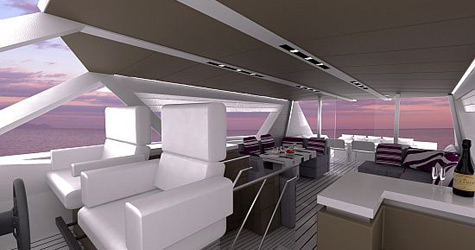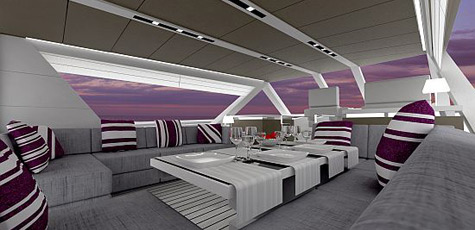 Pama Architetti Yacht Design is a fairly recent team, opening their offices a little under a year ago. The young professionals who are at the heart of the company have degrees in Architecture, with experience in nautical design. It seems that Pama Architetti Yacht Design is an up and coming design group and if the Atair 70 is any indication, older more conventional companies should stay on their toes. With projects already under their belt with names like Tritone 80, Flaming Ice, Pama 80 and Paradigm, this is certainly a group to watch for.
* * *
Related links:
Pama Architetti Yacht Design
Photo: pamadesign.it