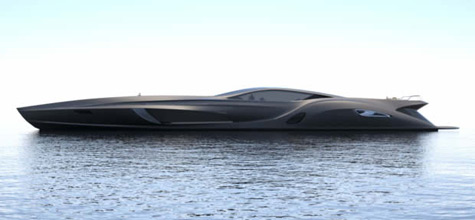 Whether or not you are a boat lover, can you imagine your own super yacht gliding along the water having every amenity you ever dreamed of? This is the time of the Strand Craft 166, which is a Swedish product.
This outrageous looking super boat will certainly catch anyone's eye when they first see it. This yatch was designed wholly based on an automotive theme; it is certainly the right fit for those who really love the smell of new leather. The low stance of this boat coupled with its curled haunches lend the Strand Craft 166 a truly dynamic beauty that will make any head give a long look at her no matter in what marina she may be docked.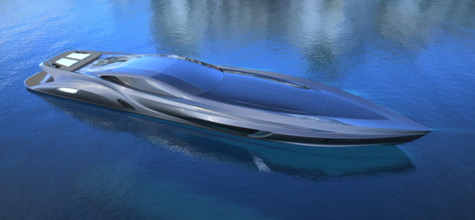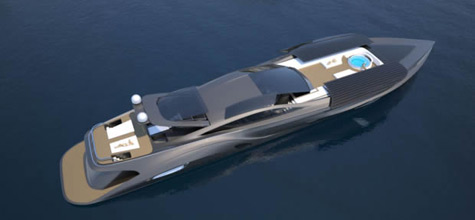 The retractable flybridge along with the radar mast that can both retract into the Strand Craft 166 when they are not being used contributes to its sleek profile. There are also two concealed entrances that hide the stairway leading to the boat's upper deck and give access to the lounge areas, bar and garage.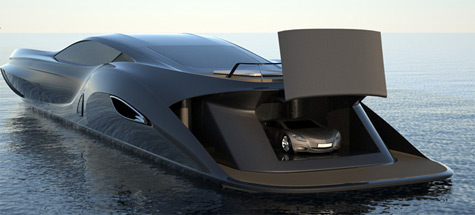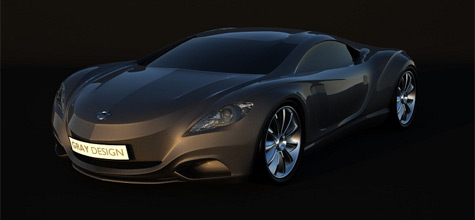 A large jacuzzi is secluded beneath a luxurious sun deck that sports a built-in bar that will make sure every one of your parties is a raving success. Eight guests can be comfortably seated. The pilothouse also opens to the lounge. This provides a seamless transition between the one driving this beauty of a yatch like the Strand Craft 166 to the primary guest area.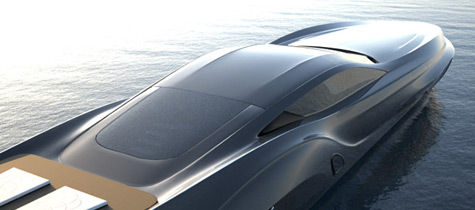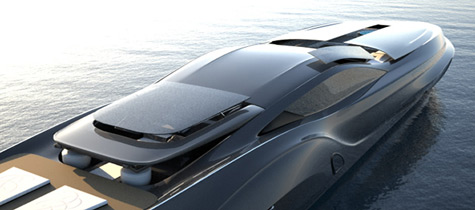 The Strand Craft 166 is outfitted with its own unique supercar tender. This super boat has a V8 engine that produces 620 horsepower and can reach a top speed of 305 knots per hour.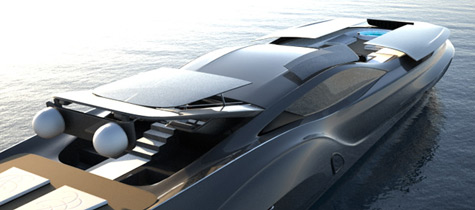 You can clearly see the automotive theme throughout the Strand Craft 166, beginning with the cockpit-like glasshouse that is situated on the upper deck and then let your eyes feast on the red leather upholstery adorning some of the large interiors' surfaces. No matter what part of this 'ship' you visit, you will allow your eyes to see sparkling chrome highlights throughout the cabin. Trimming the bar area and walls is a polished gunmetal automotive lacer. The windows are trimmed in brushed aluminum as is the bar area and the hallways are lit in soft Light Emitting Diode spotlights.
Once the list of specifications has been completed, you shall see the following items: five double en-suite staterooms, all of them being given a 52-inch Bang and Olufsen television. In addition to this, the elegant staterooms contain sound systems that are top quality. Finally, there is LED mood lighting as well as an iPad information and control center.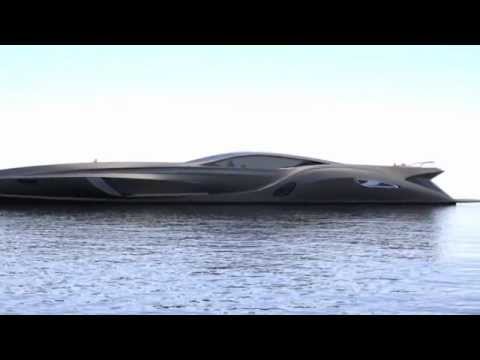 Specifications of the Strand Craft 166:
LOA: 50 m
Beam: 9 m
Draft: 1.9 m
Weight: 230 Ton
Enfines: 2 x MTU 20V4000 M93L
Max Speed: 40 knots
Fuel capacity: 35,000 l
Freshwater capacity: 5,000 l
* * *
Related links:
Strand Craft
Gray Design
Photo: strand-craft.com