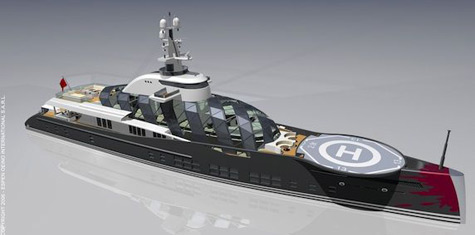 The Project Freedom superyacht has been under development for quite some time. The plans surrounding this beautiful, highly innovative luxury yacht were released prior to the onset of the economic challenges that have been occurring in the yachting industry. Despite the fact that construction was limited during this time, developers still continued to focus on the design of the water vessel. Now that the financial strain of the yachting industry has lifted, construction has started on the Project Freedom superyacht. If you have an interest in luxury yachts, it is quite likely that you will find the design and appeal of the Project Freedom is be quite interesting.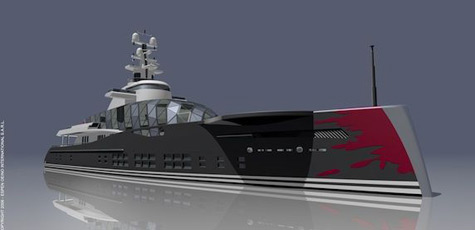 While Espen Oeino is releasing the development plans directly pertaining to the Project Freedom, Jim Evans, Managing Director of SuperYachtsMonaco, has played a vital role in its development. He claims that the origins of this water vessel started while riding on a luxury yacht. The development of the concept took place over many meetings on board a yacht, while cruising down the Moskva River in front of Moscow's Kremlin. Naturally, it is believed that the design and several of the concepts emerged from the thought processes of those onboard the luxury yacht as they traveled down this highly popular body of water.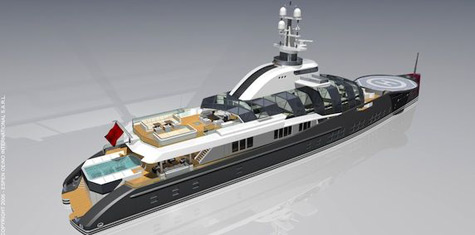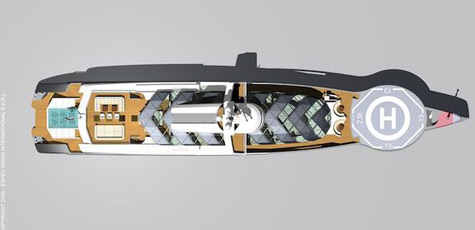 There are many highlights and features associated with the Project Freedom luxury yacht that are quite interesting among those with an interest in luxury boating. This bold, imaginative concept integrates luxury, functionalism, technology, and innovation at its best. The total length of this superyacht is an amazing eighty four meters. The beam is a total of fourteen meters. It has been established that twelve individuals will be able to act as guests on this structure while there is room for another nineteen individuals to fill the crew roles. Individuals that travel on this luxury yacht will enjoy many different high class features and services. Below, you will discover some of the highlights and features that promise that the Project Freedom superyacht will be a success in the yachting industry:
For individuals that enjoy the water and various water activities, there is a beautiful pool in the design. Furthermore, a highly accommodating beach club will be included in the finished yacht.
The stern dock included on the Project Freedom is considered to be "floodable".
The tower that will be included on the water vessel will be highly durable and efficient due to the fact that it will be composed fully of titanium with the integration of glass.
The Project Freedom will include a helipad so that guests and crew may travel between water and land with complete ease.
In addition to this, there will be a sauna and several smaller sized spa pools onboard the water vessel.
As you can see, there are many distinctive characteristics part of the design plan for the Project Freedom superyacht. The designers now have this plan up for sale for individuals and businesses that have an interest in luxury water activities and accommodations.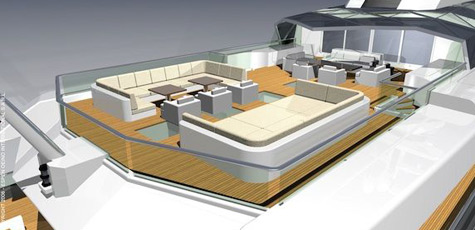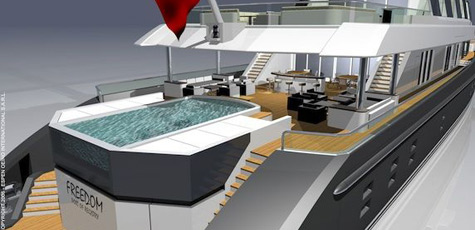 * * *
Related links:
SuperYachtsMonaco
Espen Oeino
Photo: superyachtsmonaco.com