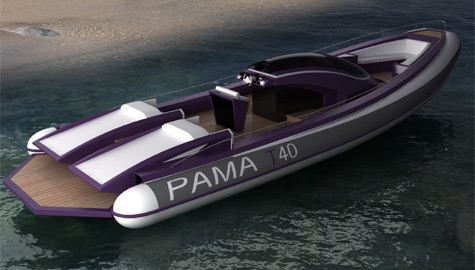 Italian design studio Pama Architetti Yacht Design presented the T40 tender concept. The main aim of the tender concept was to break with the usual styles of traditional RIB design.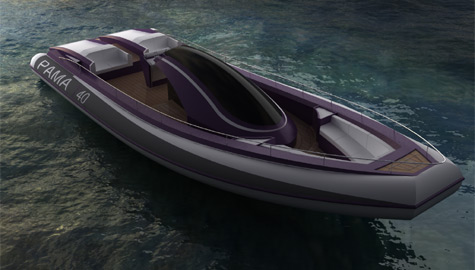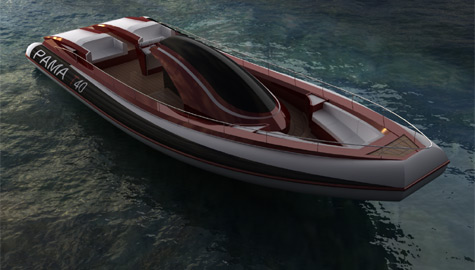 The tender features streamed lines and aggressive form without sacrificing comfort and safety on board. The cabin would house two beds and a small toilet and would be accessible from an entrance under a glass roof.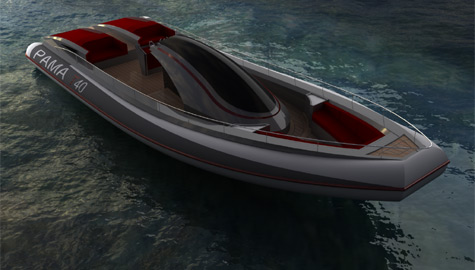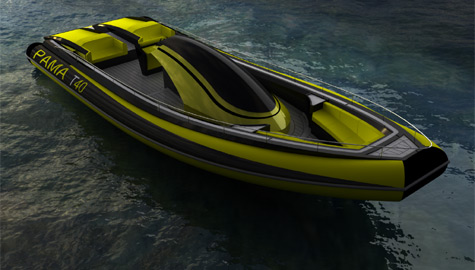 Color and finish of the T40 Tender can be customized according to the owner's requirements. The yacht would be able to hold up to 25 passengers, with features such as extendable sofas in the stern allowing extra seating space to be created when required.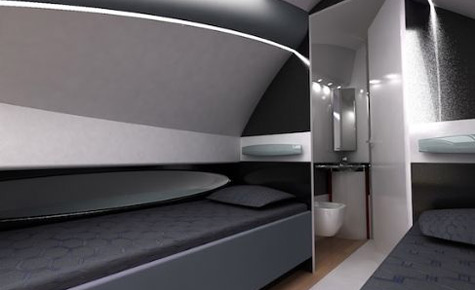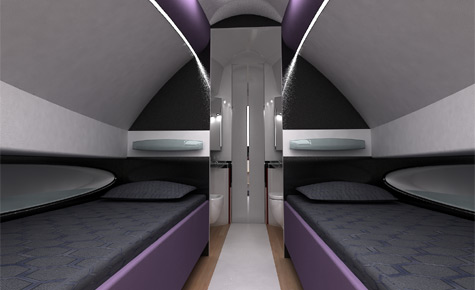 * * *
Related links:
Pama Architetti Yacht Design
Phnoto: pamadesign.it