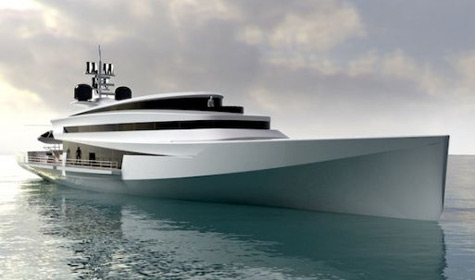 Two Italian based architects by the names of Francesco Malinconico and Alessandro Pannone created Pama Architetti Yacht Design company in March 2010. The concepts that emerge from this particular company are hailed are unusual yet welcomed among those in the industry. This is especially true when it comes to the Paradigm superyacht.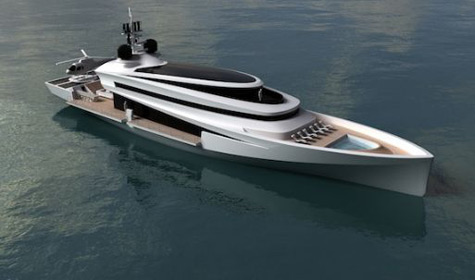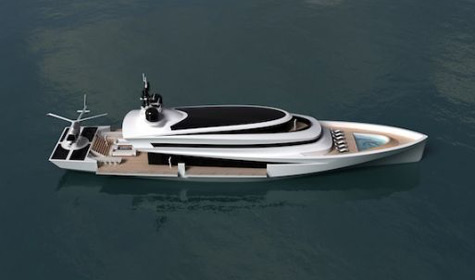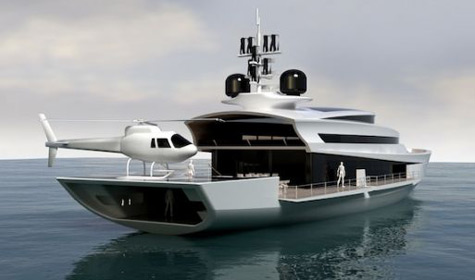 One of the most distinctive features associated with the Paradigm superyacht is the fact that the overall design integrates a multitude of patterns that are considered to be rigid. Despite this fact, the overall design is streamlined and smooth – which makes it very appealing to the eye. The yacht is a total of sixty meters and the design associated with it stems from the need to have an order between the form of the water vessel as well as the overall function of the water vessel. Many yacht designs fail to optimize the space contained within it. However, this is not the case with the Paradigm superyacht. This design is all about opening up space and bringing the appearance of the ocean into full view.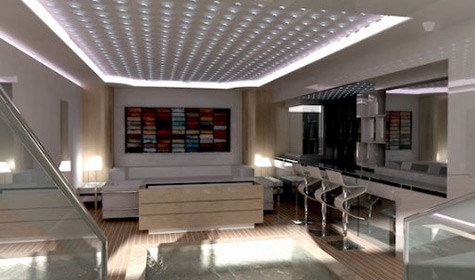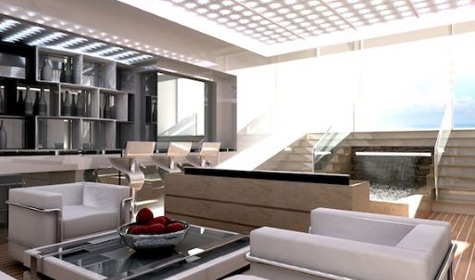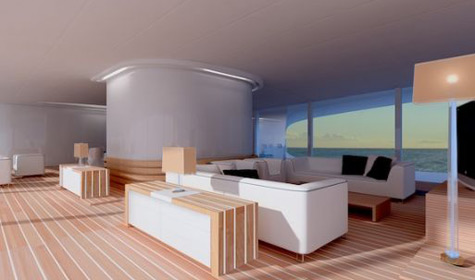 Many individuals that travel upon the water have a strong desire to observe the scenery and take in the sights that are highlighted along their trip. Unfortunately, many different luxury yachts take away from this experience by closing up the view. The Paradigm superyacht is much different in this aspect. The design of this boat opens up the boat and incorporates a large section of window space so that when individuals are onboard the vessel, they have the capability of seeing the sights and enjoying their travels. Because of this important feature, more and more individuals and businesses are starting to take an interest in the design.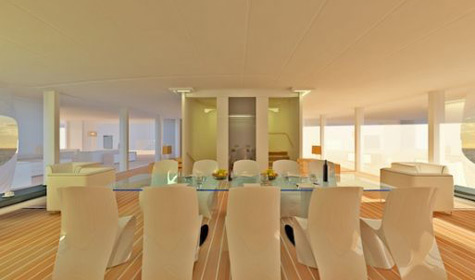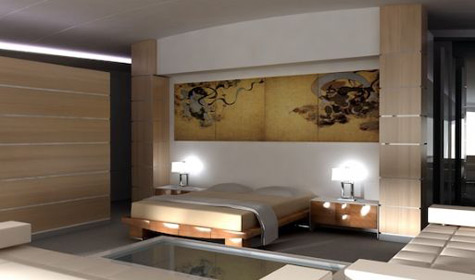 The internal and external regions of this luxury yacht are crafted in such a way that they mix cooperatively. The designers integrate a large variety of textures, designs, lighting, and structural features in order to appeal to those in the yachting industry. The designers know and understand that when a person boards a luxury water vessel that they want to enjoy both elegance and the beauty and appeal of the great outdoors. Throughout the structure, one will discover many unique features such as balcony systems that fold, furniture that sits relatively low, as well as surfaces that reflective to optimize inside lighting.
There are a total of four individual guest cabin spaces available for those that will travel on this yacht. In addition to this, the crew has a large area to rest when they complete their responsibilities each day. In addition to space, there are many features that are considered to be environmentally safe. These include wind turbines to provide power to the vessel as well as the integration of solar panels that are attached to the roof of the luxury yacht. If you have an interest in innovation and appeal when it comes to luxury yachting, you are sure to take an interest in the Paradigm superyacht.
* * *
Related links:
Pama Architetti Yacht Design
Photo: pamadesign.it