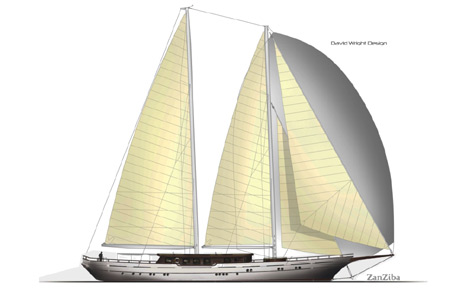 A 40-metre modern classic schooner ZanZiba is currently in build at the Archipelago Yachts in Bodrum, Turkey. She is scheduled for launch in autumn 2011.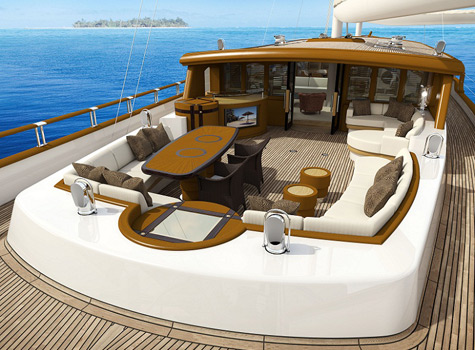 Sailing yacht ZanZiba features naval architecture by Alparslan Tekogul and Paul Spooner of Fairlie Restorations and exterior and interior styling by David Wright Design.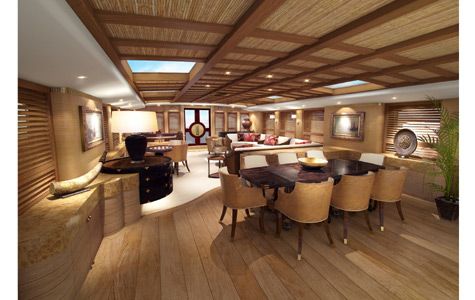 "The intention is to create a worldwide cruising yacht that combines the charm of a traditional schooner design with the discreet application of the latest in marine and lifestyle technology. She will evoke an earlier age of adventurous Mediterranean and tropical voyaging, but without the accompanying hardships," commented the owner.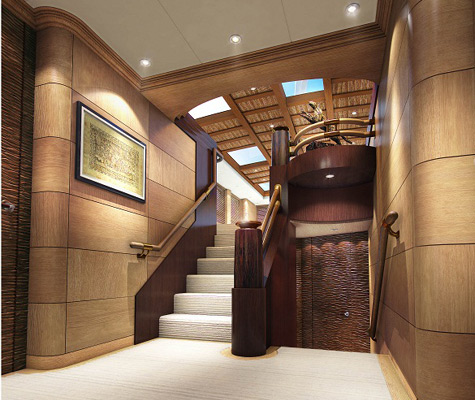 Six en-suite guest cabins (two master doubles, two master twins, one double with an additional single bunk and a twin with a Pullman berth), crew quarters for eight and service areas are located on a lower deck; the upper deck houses the saloon and covered dining area.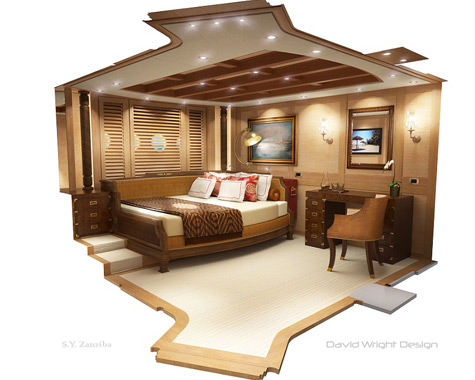 The hull of ZanZiba was built using the cold?moulding process, by which a laminate hull is built up using thin, resin?infused wood planking.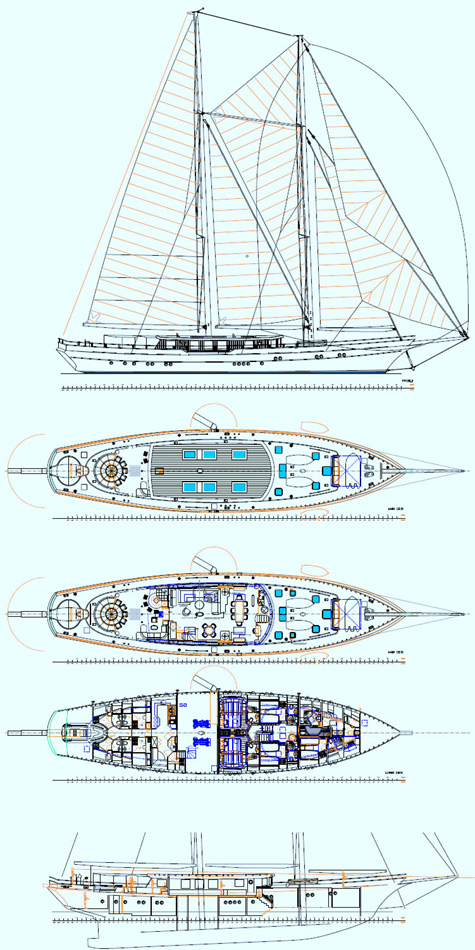 The interiors of the ZanZiba were creted in colonial style with teak, burr oak and zebrano veneers accented by bronze and nickel fittings to create a rich effect dominated by natural tones reminiscent of an earlier and more leisured era.
* * *
Related links:
Archipelago Yacht
Photo: archipelagoyacht.com