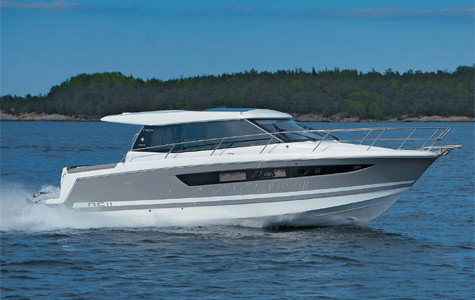 At this point there are plenty of boats on the market but everyone knows that there is always room for one more! That beings said let's talk about the Concept 11 from Jeanneau. This is a fairly nice boat designed by Garroni and Premorel Concept, and it is a brand new design for life aboard a boat. First of all, the boat features a modular design system with features that are both properly restrained and comfortable if they are meant to be actively used.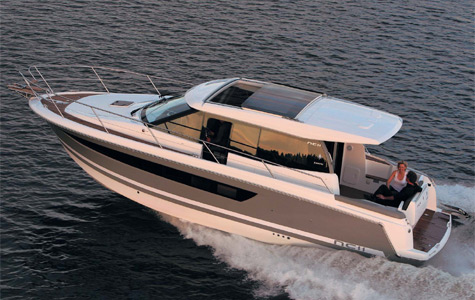 At the helm, you will find a panoramic view along with a fully equipped station that will render your cruising quite easy. As you probably know, the handling and the ease of use at the helm will severely affect the quality of your trip no matter where you happen to be going. The handling on this boat is excellent, and to make it even better, it features bright, natural lighting and ventilation to keep you comfortable on your outing.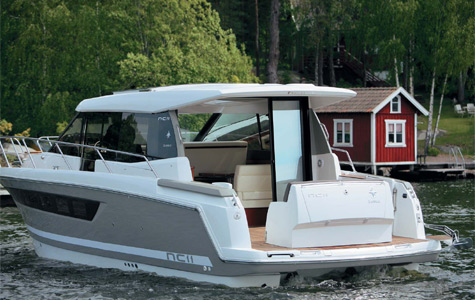 The Concept 11 has been drawn up with two anchors, capable of keeping it stationary during even the most intense of storms. If you were to walk into the cockpit you would find an open design and three glass panels that can disappear in a single smooth motions. The bench seating present in the cockpit can be repositioned, and there is even an owner's cabin that features a beautiful view of the sea.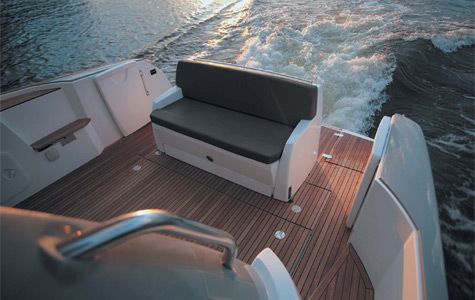 This isn't a yacht of course, but it is fairly large at a full 10.85 meters. It is large enough to provide entertainment and of course sleeping space for a number of people. The water capacity onboard is 250 L, and the fuel capacity is approximately 700 L. No, this is not a long range boat, but it is perfect for vacations and everyday outings if you so desire.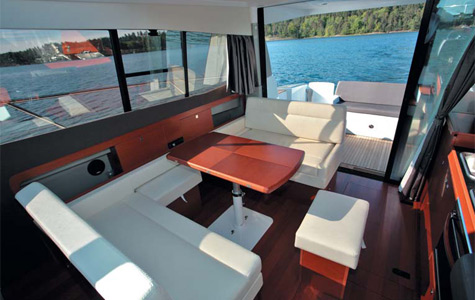 Un-laden, the standard water displacement of this boat is 5.6 t, though the laden weight will depend upon the weight within the boat as well as the number of individuals you will be bringing with you. This is a large boat and the head compartment even features a separate shower in the event you will be staying on the open water for some time.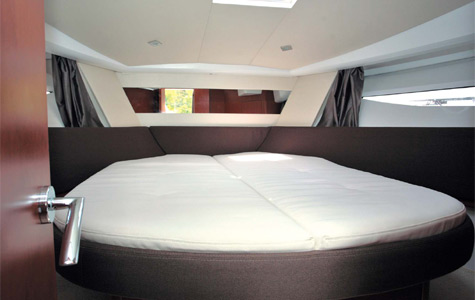 When you're buying a boat for any reason, you need to make sure that it suits your purposes. That being said, the Concept 11 is one of the best on the market, and when built, it will undoubtedly serve your short range needs both now and for many years to come. That being said, now would be a great time to look into the specifics surrounding this boat and prepare for a ride you'll never forget. The ocean is waiting.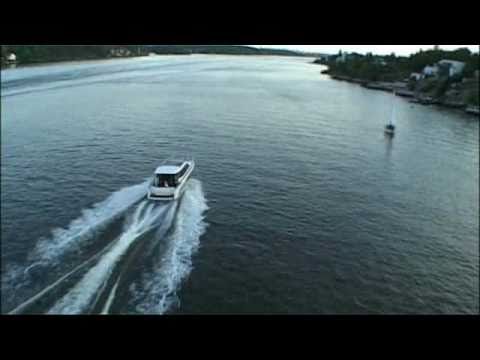 Specifications of the Concept 11:
Length overall:    10.85 m/36′
Hull length: 10.55 m/35′
Hull beam: 3.73 m/12′
Light displacement: 5900 kg/12980 lbs
Standard keel draught: 0.9 m/3′
Fuel capacity: 700 l/185 gal
Water capacity: 250 l/66 gal
Cabins:    2
Motor: Volvo 2xD3 200HP
Designers: Jeanneau Design/Garroni Design/JF de Premorel Concept
* * *
Related links:
Jeanneau Shipyard
Garroni Design
Photo: jeanneau.com