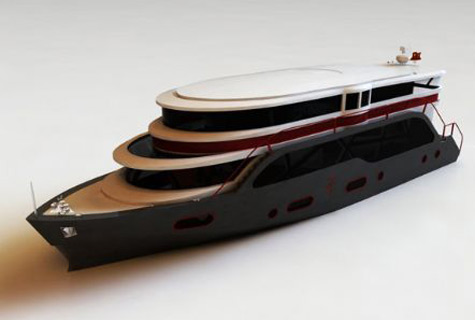 Mattia Congia of the Genoa's Faculty of Architecture designed the 'River' Yacht, Xue 88. Over time he has worked with numerous companies and all kinds of projects, which included Azimut, Cantieri di Baia and also Philips where he helped, create their LED products. His Xue 88 Motor Yacht development addresses a promising market in China in an exceptional fashion.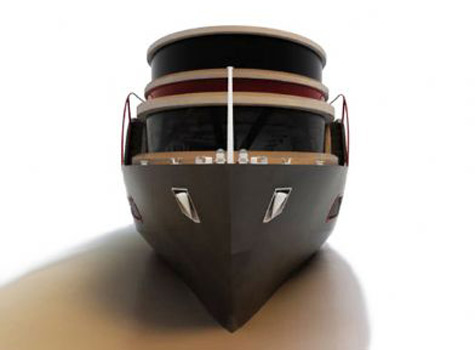 In researching and exploring waterways and houseboat designs, we came to the conclusion that there is a need for a more industrialized design drawing on known skills that have been created in the Yacht building genre of houseboats in Italy. At the same time, the desire is to create a brand and image that will set itself apart from other yacht building industries.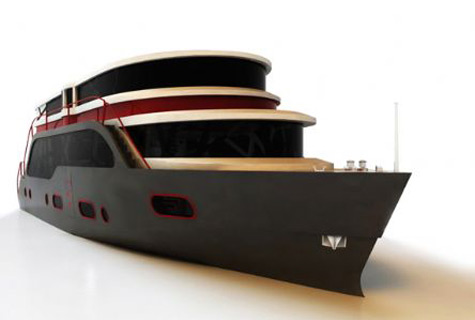 This new design will be marketed to the latest generation of Elite Chinese. With their economic developmental growth and quest for products of a luxurious nature, it is said that by 2015 China will become the planet's next largest market for luxury items second only to that of Japan.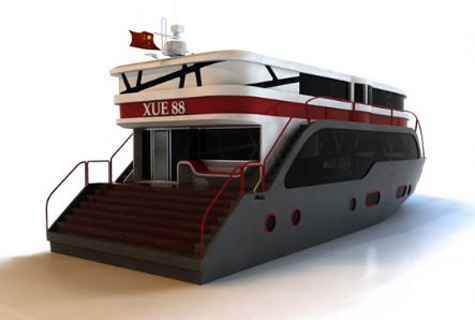 Houseboats are ships that have been built for comfort along with luxury. They offer a comfortable ride and lifestyle perfect for cruising for lengthy periods of time. It is a relaxed lifestyle that had been forgotten because of our hectic lives. Yachting hasn't had a real place in the Chinese culture; however, they have close ties to river transportation as seen in their relationships with the Yangtze and Yellow rivers.
When looking at the design of the houseboat's exterior, you'll notice that it was created to resemble the architectural style of Chinese homes. Also, in keeping with the typical Chinese lifestyle, the interior of the project was given top priority, which created a wider body configuration, and a super structure that takes up over two thirds of the hull's length. The foredeck is devoted to an area for the technical moorage procedures. The aft was created to maximize its water contact even with its smaller exterior area.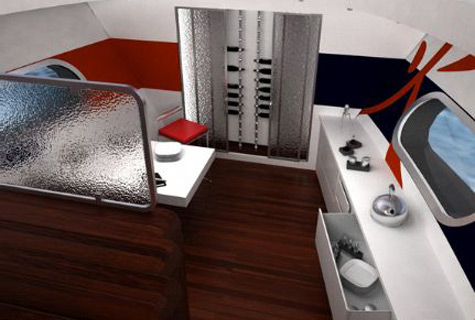 Feng Shui was used on the design of the interior area of the Xue 88. Corian and wood are the primary materials that were used on the interior spaces creating a feeling of "growth" reaching out of the vessel like roots growing from a tree and co-mingling along with its interior spaces.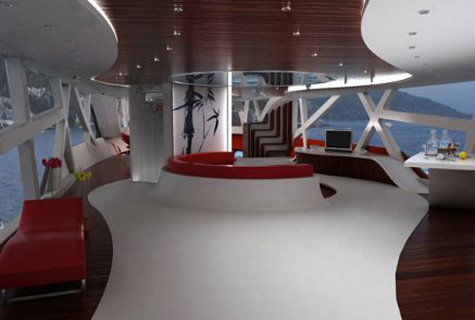 The upper deck has a spa pool area that was built to provide a special place for mental and physical well being. The galley area was built in the tradition of the Orient, creating a space where food and its preparation can be on display. The dining area, however, is separate keeping away unwanted orders. The lower deck offers living area space with two large cabins for guests, a design that was developed based on Chinese social habits. There are also two cabins located here for the owners along with bathroom facilities and accommodations for crewmembers.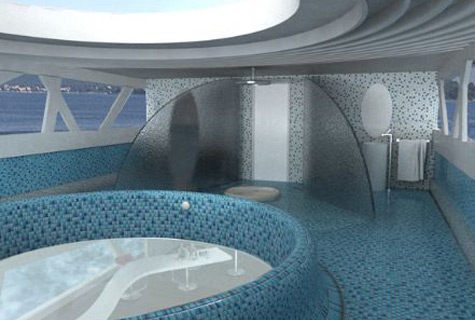 Last but not least, the 88-foot displacement hull of the Xue 88 has been made from fiberglass and is capable of cruising shoal waters. It can also cruise at a quiet 10 knots and hits a top speed of 13 knots.