Recently Brian Benjamin launched his brand new yacht the Carbon Ocean 82 Maxi, Aergir II. Those familiar with nautical creations will know that the Aegir II is actually a replacement for the Maxi Dolphin Aegir which won at the 2010 Giraglia Rolex Cup. The Aegir II however, is a build of an entirely different type.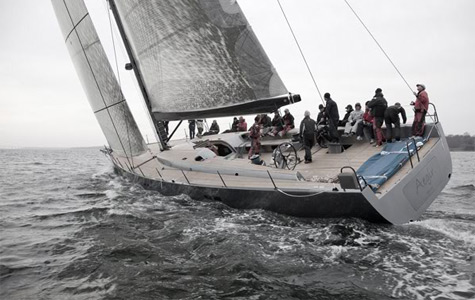 First, it is built from pre-preg carbon, which utilizes aerospace technology to provide an upwind speed of 10.5 knots. Every square inch of this boat is built from a new piece of technology and prepared to hit the open water in style! It should be noted that the utmost effort has been put into ensuring that this yacht is ready for racing the moment it hits the water, which means a number of different maneuvers will need to be achieved with the bare minimum of effort.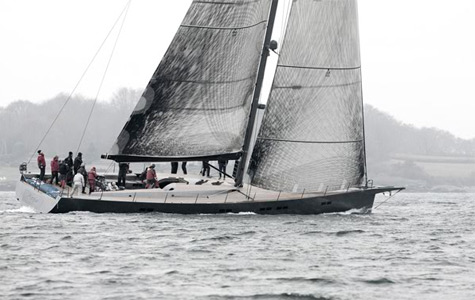 The interior is well lit, and of contemporary design. The owner can occupy the entire yacht and maintain their privacy. Two additional cabins can be created in the event this yacht is used for passenger transport or even recreation at some point in time. Naturally, the main intent is racing, but there isn't always a race on, and the designer certainly understand this.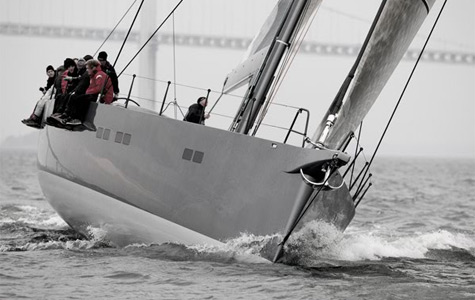 Yacht enthusiasts will of course be glad to know that this boat will not be available exclusively to Brian Benjamin! He does own the original model of course, but the design will be available in a semi-custom format later on so that clients can order a design and customize it to their liking. This will undoubtedly create a brand new era in the world of yacht racing around the globe.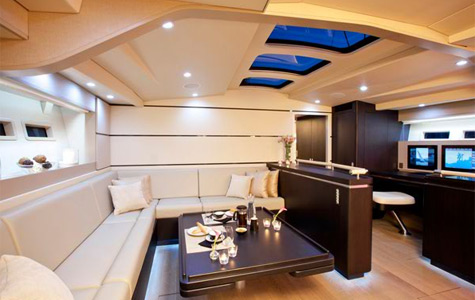 The Aegir II will need to undergo a few sea trials, and as those are finished, it will be heading to the Caribbean to serve as an on-the-water honeymoon suite for his daughter. In February 2011, the Aegir II will be competing in the RORC Caribbean 600, a race that will show the boat's true potential.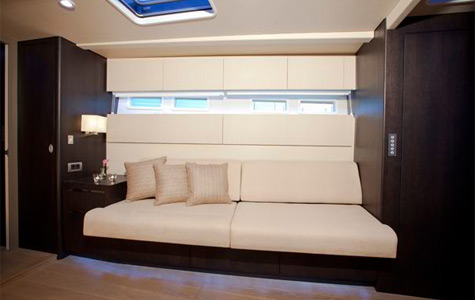 It should be noted that the Aegir II is a luxury yacht at heart, but it is in fact built in such a way that it can easily become a standard racing boat that out matches even some of the fastest models in the business. It might be hard to believe, but we may very well be looking at the future of boating!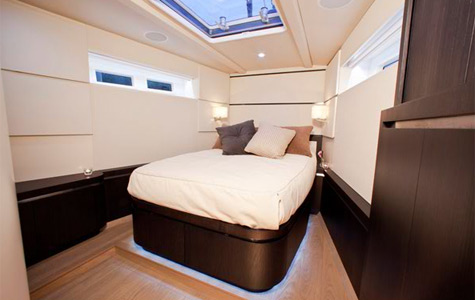 Keep an eye on the water and an ear to the press, you never know just what you might hear about this exciting boat both now and in the future. Remember, if it floats, it can make a huge difference. All's fair on the water!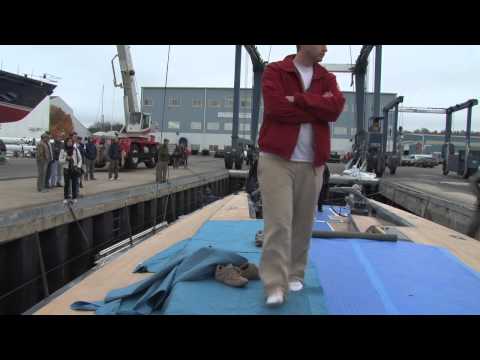 Specifications of the Carbon Ocean 82 Maxi, Aegir II:
LOA: 25 m
Draft (fixed keel): 4.6 m
Raicing Displacement: 30 t
Cruising Displacement: 40 t
Fuel Capacity: 1,200 l
Water Capacity: 1,000 l
* * *
Related links:
Carbon Ocean Yachts
Photo: carbonoceanyachts.com