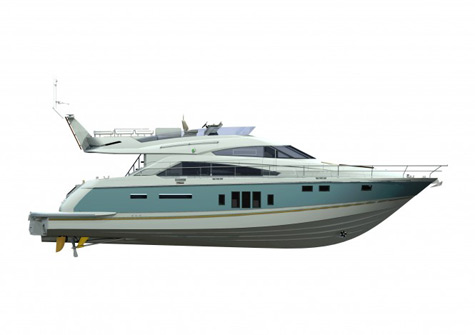 January of 2011 looks to be a busy time for Fairline Boats as they plan to release the Fairline Squadron 58, and this new model features quite a few new design trends including a longer hull length.
The longer hull will of course provide for the introduction of an extended cockpit seating area in addition to more headroom above the bed in the crew cabin. Throughout the entire boat you will notice that there is a panoramic window that provides a clear view of the ocean.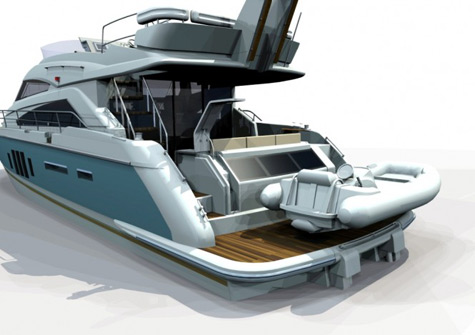 If you're looking for entertainment or even relaxation then you will be glad to know that this particular boat features a sliding door patio that allows access to the cockpit and saloon. Feel free to relax on the patio or even have a drink in the saloon if you so desire. Naturally though you will find more inside than you will outside, especially considering the nature of the main bedroom.



The full beam master stateroom is one of the best so far, and it features a cabin-width wardrobe for all of your storage needs. In addition to that it features a sleek design and a high level of functionality that can rival many other boats of this type on the market, assuming there are any other boats that can match this one!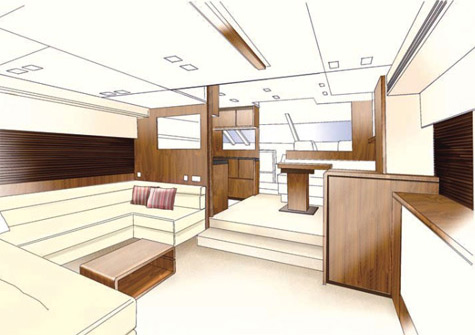 Naturally the Fairline Squadron 58 does feature a lifeboat which certainly increases the safety level of this particular boat. Though it is more of an inflatable raft it does feature an outboard motor to carry you to your destination. As you can probably imagine, it is a small motor, and its range will not be particularly great, but it should take you to where you need to go, and the boat is tastefully painted to match the exterior of your boat.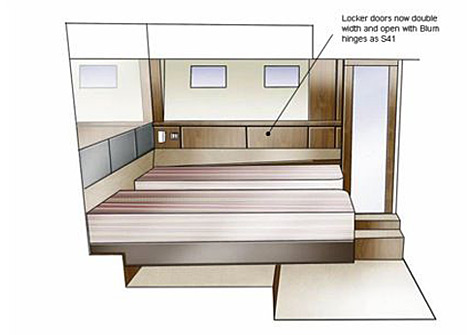 In addition to the accommodations you will also find a number of highly functional objects such as the chart table, engine controls, fire extinguisher system, searchlight controls, and even drink holders. You should also take into account that the cockpit console features battery condition indicators and even an autopilot system with a color display. If you ever need to remember where you are, take a look at the integrated compass and find your way home from the independent helm seat.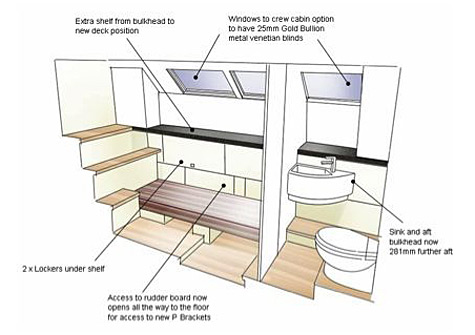 You'll feel like a true boat captain as you sail the high seas and entertain guests using both traditional entertainment if you want, or you could simply have them watch television, play video games, or simply take in the view. No matter what you and your guests happen to be into, you can certainly make it happen no matter what your location happens to be. So give this boat a try and see just where you end up!
Specification of the Squadron 58:
Length of hull: 17.44 m/57'3″
Length overall: 17.86 m/58'7″
Beam: 4.80 m/15'9″
Number of berths: 6 – 7
Draught: 1.37 m/4'6″
Height above waterline: 6.29 m/20'8″
Transport height: 5.03 m/16'6″
Dry weight: 26.97 tons
Fuel capacity: 2,460 l/541 gals/650 US gals
Water capacity: 1,050 l/231 gals/277 US gals
Engine recommendations (twin): from 1,600 mhp to 1,800 mhp
* * *
Related links:
Fairline Boats
Photo: fairline.com