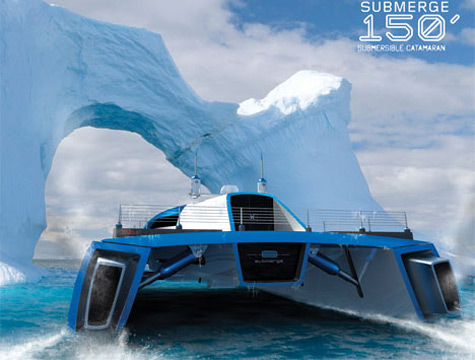 Alex Marzo presented the new project of the 150ft catamaran powerboat Submerge 150.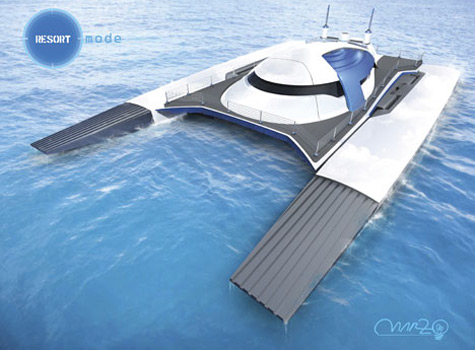 Submerge project won 1st place in the Marine Design Resource Alliance Pinnacle Scholarship in October 2009. She combines the best of the yacht and the submarine.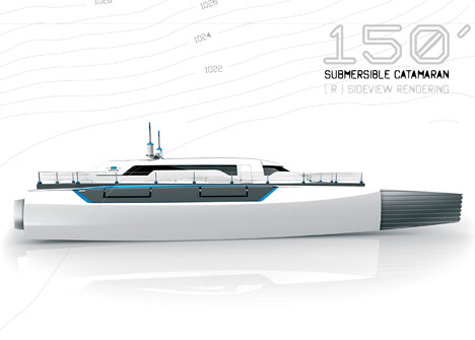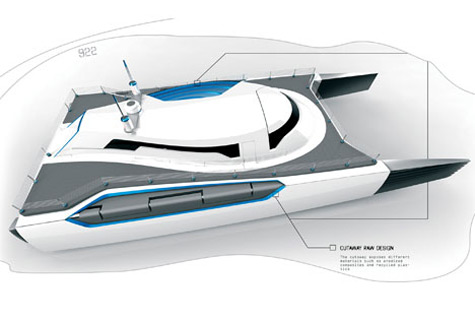 The main aim of the project is to provide new experience under and above water. The underwater viewing experience is a part of majestic journeys with Submerge. By submerging the bottom deck, the beauty of marine life is exposed to all passengers.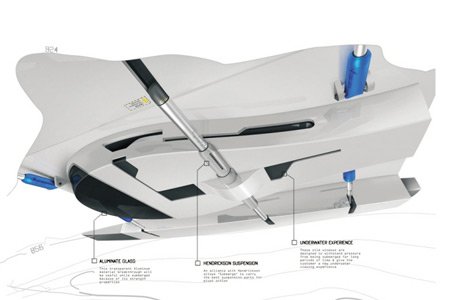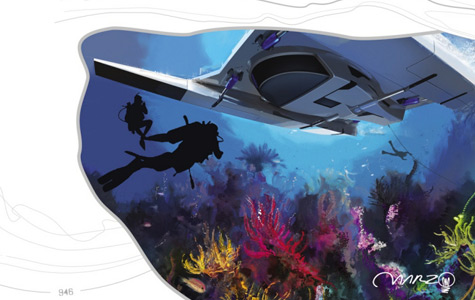 * * *
Related links:
Alex Marzo
Photo: marzoidea.com