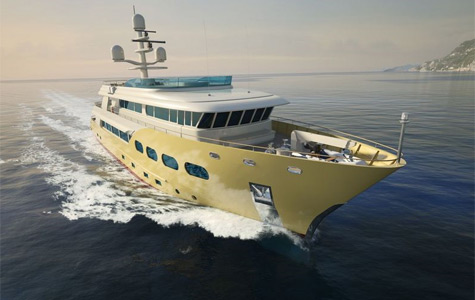 Recently two Eurocraft Explorer 44 superyachts (#507 and #607) were listed for sale jointly by the Ocean Independence Monaco and Palma offices. The two new build projects are currently under way by Italian master shipbuilder Eurocraft Cantieri Navali at their port facility in Vado Ligure Italy.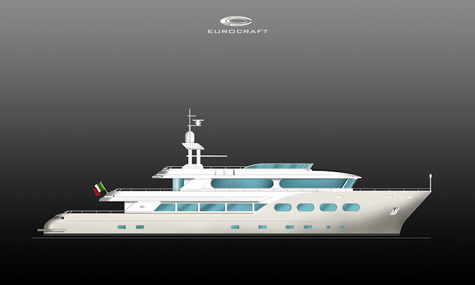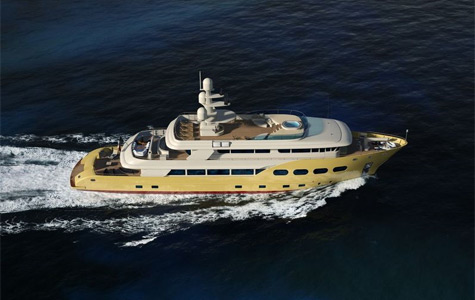 The two sister ships year of build are 2011 and 2012 respectively with one in the outfitting stage already while the other has just recently had its hull and superstructure completed. It is a sure bet that both of these superyachts will be the pride of their owners once they are delivered to them.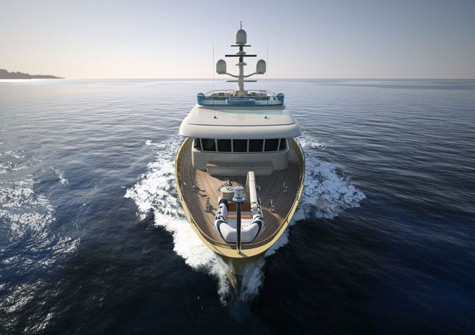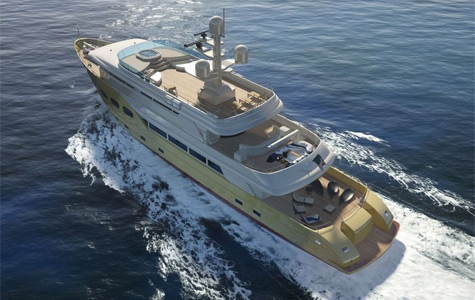 Eurocraft in conjunction with two other companies have been building ships and contracting for shipyards both in Italy and abroad since the year 1988. However, the three companies decided that they would consolidate their manpower in the year 2000 into one single company and at the same time invested in a new shipyard that would be its main facility for yacht construction. The new shipyard was constructed with the idea of handling projects from between 20 to 60 metres in length. It is the attention to detail and the quality of workmanship that OCI is representing with their listing of the two vessels.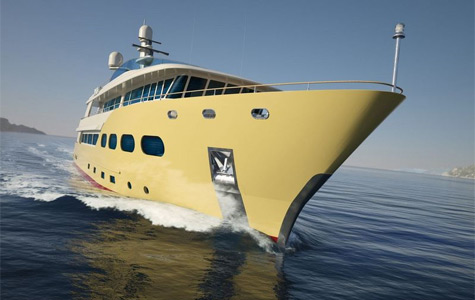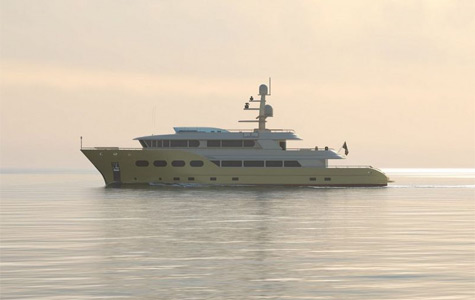 Both Eurocraft Explorer 44 motoryachts are sub-typed as Displacement/Expedition vessels and are perfect for the expedition side of yachting. The twin ships have steel hulls with aluminum superstructures, are built to RINA class, and will comply with MCA rules. This type of construction makes these 142ft long watercraft light yet rugged and able to withstand rough seas and cruise longer distances, because of better fuel economy. The taller bow of these ships handle and dispel bow spray effectively when cutting cleanly through rough seas also, while a wide beam helps give a smooth ride.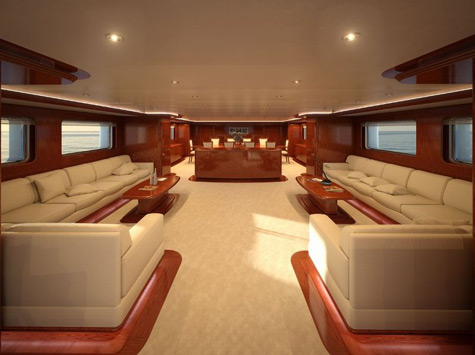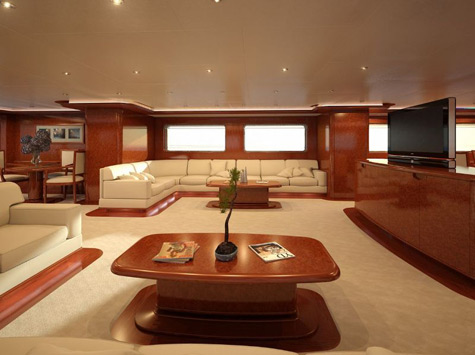 The interiors of both Eurocraft Explorer 44′s integrate luxurious style, comfort, and elegance with the look typical of the 44′s Eurocraft explorer brethren thus creating the ultimate experience for the decadent adventurer. The large master suite located on the main deck consists of a bedroom, his and hers bathrooms plus Jacuzzi and shower, a walk-in closet, and even a separate office.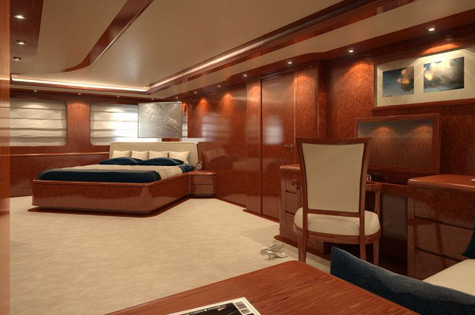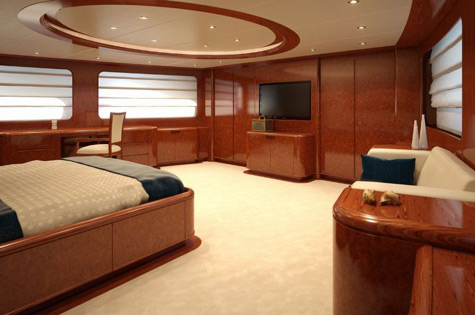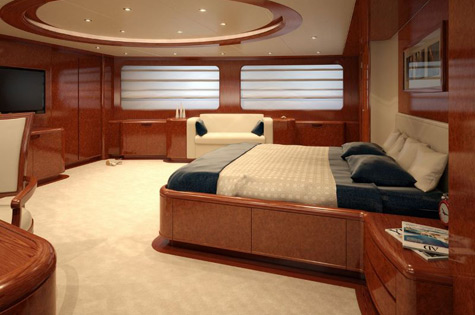 The deck just below the main deck boasts four guest cabins, which include a full beam VIP cabin, a double cabin, and two twin cabins. The latest in entertainment systems are throughout the yacht as well.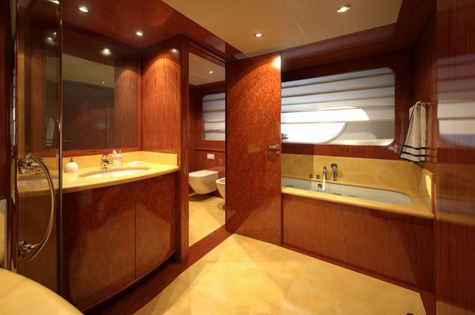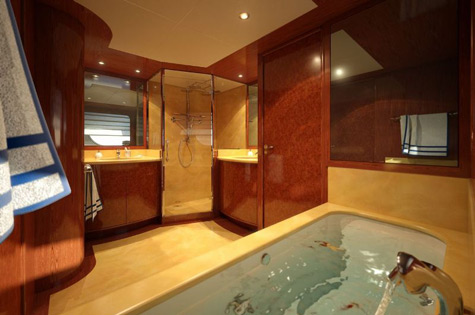 Twin MTU 12V 2000 M60 816 hp engines or 1632 max horsepower driving a twin propulsion system power both the Eurocraft Explorer 44′s. The maximum speed of the 44′s with this power and drivetrain configuration is 14 knots with a cruising speed of 12 knots and a range of 9000 miles at 10 knots.
The fuel capacity for the 44′s is 105,000 ltr's or 27,741 gallons. Both of the Eurocraft Explorer 44′s also carry 23,700 ltr's or 6,262 gallons of fresh water for their consumption.
There is also five crew cabins to accommodate the 9 man crew necessary to operate these yachts effectively and efficiently for optimum performance and to maximize their passengers overall experience satisfactorily.
Specifications of the Eurocraft Explorer 44:
Length Overall: 43.50 m/142.72 ft
Beam: 8.20 m/26.90 ft
Draught Max: 3.00 m/9.84 ft
Hull Material: Steel
Superstructure: Aluminium
Gross Tonnage: 489
Displacement: 420
Engines: 2 x MTU 12V 2000 M60, 1,632 HP, 1,217 KW total
Max Speed: 14 knots
Cruise Speed: 12 knots
Range: 9,000 at 10
Fuel Capacity: 105,000 l/27,741 gal
Water Capacity: 23,700 l/6,262 gal
Guest Cabins: 1 Master, 1 VIP, 1 Double, 2 Twin
Guests: 10
Crew Cabins: 5 Cabins
Crew: 9
Naval Architect: Eurocraft Cantieri Navali srl
Exterior Designer: Eurocraft Cantieri Navali srl
* * *
Related links:
Eurocraft Cantieri Navali
Ocean Independence
Photo: oceanindependence.com