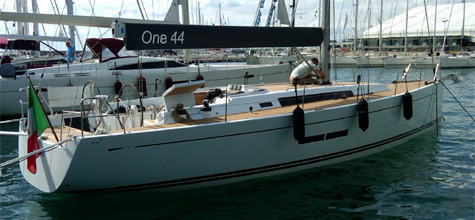 At the Boot Dusseldorf 2011 Se.Ri.Gi. will present the 13.6m cruiser-racer Solaris One 44.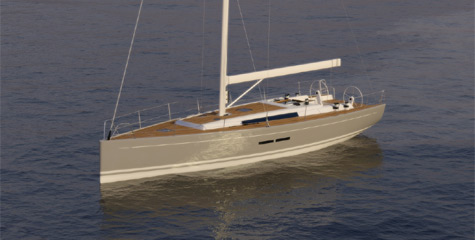 Solaris One 44 is the first collaboration between Solaris Yachts, Cantiere Se.Ri.Gi. and Soto Acebal Naval Architects. The philosophy of Soto Acebal reflects that of Cantiere Se.Ri.Gi.: a balanced combination of art, science, innovation, hand craft and technology.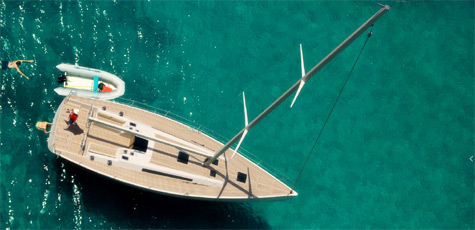 The impression of spaciousness of the yacht is enhanced by the light-colored furnishings. The sail area of the Solaris One 44 is given as 62 m² for the mainsail and 56 m² for the genoa, with an empty weight of 9.8 t and ballast of 4 t.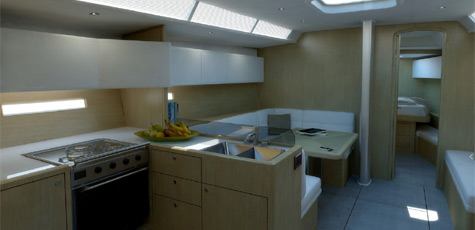 Two interior layouts are possible. The modern version features a semi-linear galley, while the second has a traditional L-shaped galley. Out on deck there's a large cockpit with table separated by the two wheels. The transom is open and has a large beach-style platform.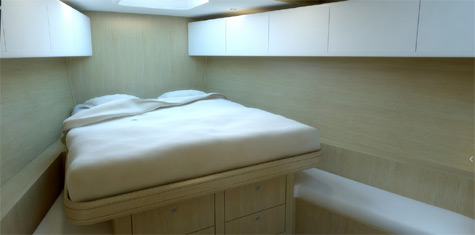 Specifications of the Solaris One 44:
Loa: 13.60 m
Beam: 4.18 m
Draft: 1.90/2.20/2.40/2.60 m
Displacement: 9.80 t
Engine (Volvo Penta): 55 hp
Fuel capacity: 260 l
Water capacity: 420 l
Designer: Javier Soto Acebal
* * *
Related links:
Solaris Yachts
Photo: solarisyachts.com