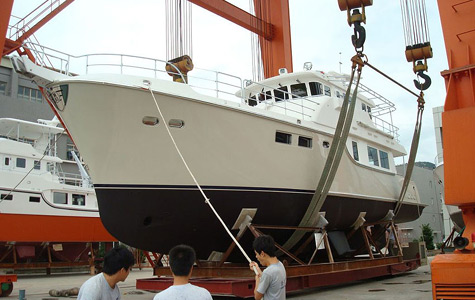 Nordhavn has recently launched the first hull of the 63-foot range. The new superyacht shares the same hull as the Nordvan 55/ Nordvan 60, but features increased interior layout.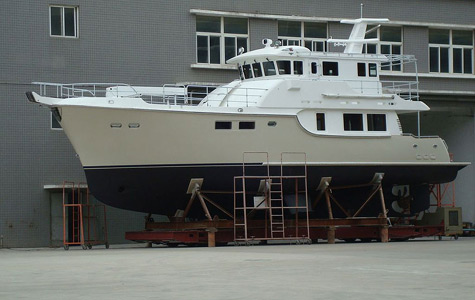 The main salon is larger than both the 55 and 60 and offers two wrapping settees for entertaining with the galley on the same level. A unique hatch alcove on the port side of the Portuguese bridge allows light and air below to the galley.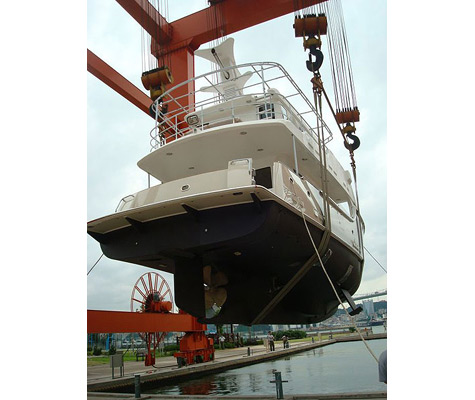 The master cabin is located near the main salon and features a walkaround bed facing athwart ships with two large ports creates a light and airy feeling in the cabin. Opposite the master cabin on the starboard side is the day head which is convenient to the main salon and is complete with shower and opening ports for light and air. Forward to the bow is the guest cabin which rivals the master cabin with its port lights, a walkaround bed on center line, drawers and cedar lined closets for clothing storage.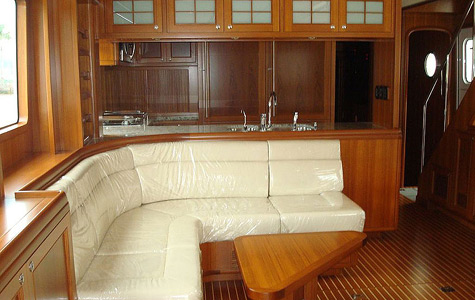 The Nordhavn 63 has a projected fuel capacity of 2,250 gallons contained in four main tanks and one aluminum "day tank" holding 31 gallons which will gravity feed from main wing tanks and center tank. N62 is powered by the John Deere 6081AFM w/M3 rating of 330 HP @ 2,300 rpm. She has a range of at least 3,000 nm.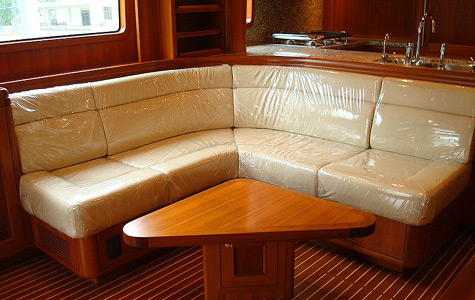 "She's really a gorgeous looking yacht and I think will truly appeal to those buyers who yearn for the salty style of the original 46 and 62 Nordhavns but want all the features and modern touches of the newest generation of Nordhavns. I'm excited for people to see this boat," said Mike Jensen, project manager.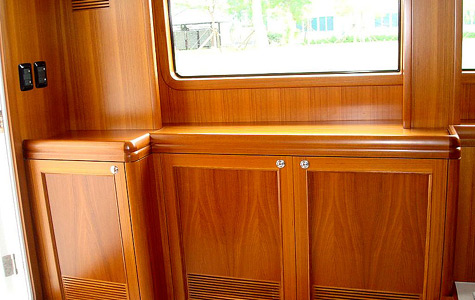 Specification of the Nordhavn 63:
LOA: 19.05 m/62′ 6″
LWL: 17.45  m/57′ 3″
Beam: 5.49  m/18′ 0″
Draft: 2.03  m/6′ 8″
Displacement: 143,000 lbs. / 64.86 MT
Fuel Capacity (approx.):  9,463.5  l/2,500 gal
Water Capacity (approx.): 2,271.2 l/600 gal
* * *
Related links:
Nordhavn
Photo: nordhavn.com