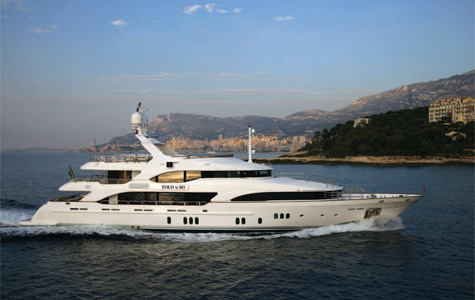 Italian yacht builder Benetti has collaborated with the world's most exclusive hospitality brand Molori Private Retreats to design the 145-foot superyacht Told U So. The superyacht features the carefully cultivated design elements that have become synonymous with the Molori brand.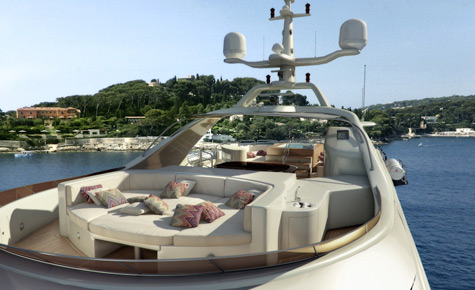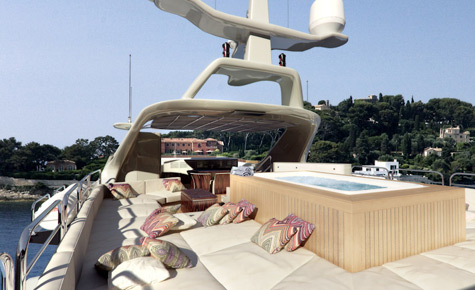 Like all Molori entities, Told U So affords an authentic connection with one's surroundings, courtesy of the seamless transition between the indoors and out. Lavish accommodations, state-of-the-art technology, and a nontraditional layout that encourages group interaction and entertainment evoke the feeling of a luxurious second home, where all amenities and every comfort are carefully considered.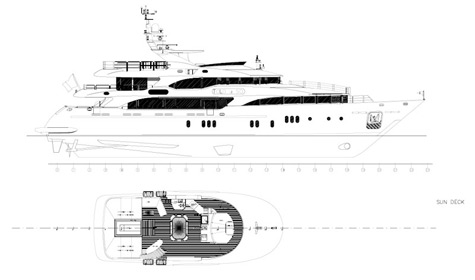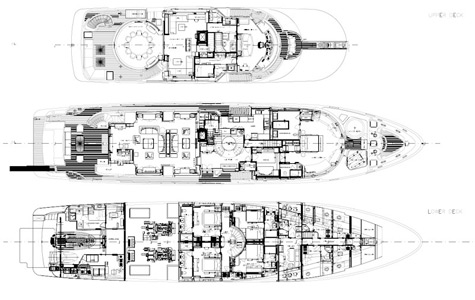 The superyacht has five cabins. The owner's suite alone boasts 180-degree views, separate his and her's bathrooms, a private study, an en-suite screening room and private sun terrace with six-person Jacuzzi. Another four cabins offer their own distinct style. They feature an eclectic mix of design elements that afford maximum comfort alongside aesthetic pleasure.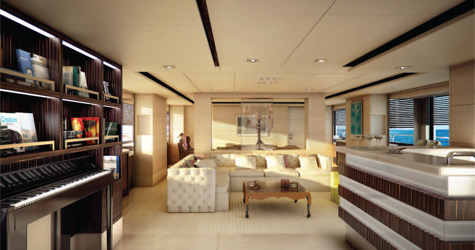 Spaces for entertaining on each deck are accented with unexpected design features – from the 16th century Chinese daybed in the Main Salon to the 3-foot real lobster-turnedart- centerpiece. At the touch of a button, the Sky Lounge transforms into a state-of-theart cinema, exposing a wide screen hidden behind magnificent contemporary art.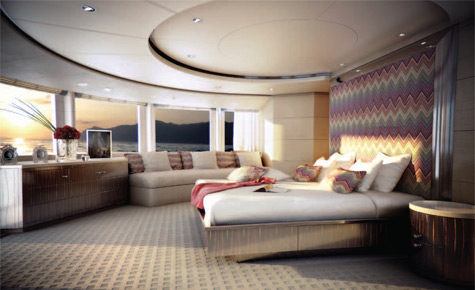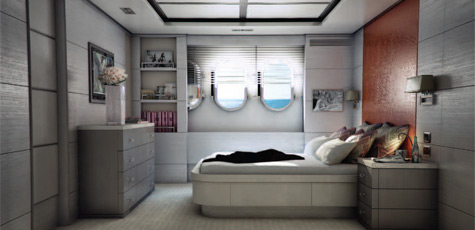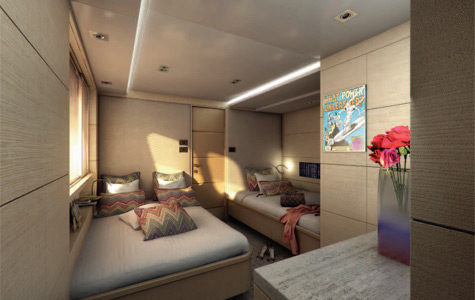 Told U So is able to accommodate up to 10 guests and up to 12 crew members. The 145-foot superyacht is well-appointed with top-of-the line water crafts, including jet skis and a Riva 33 tender.
Specification of the Told U So:
Length Overall: 44.20 m/145.01 ft
Beam: 9.40 m/30.84 ft
Draught Max: 2.65 m/8.69 ft
Hull Material: GRP
Superstructure: GRP
Engines: 2 X Caterpillar Inc 3508B, 2,600 HP, 1,939 KW total
Max Speed: 15 knots
Cruise Speed: 12 knots
Fuel Capacity: 67,000 l/17,701 gal
Water Capacity: 11,000 l/2,906 gal
Naval Architect: Benetti SpA
Exterior Designer: Stefano Righini Design
Interior Designer: Molori Design
* * *
Related links:
Benetti Yachts
Molori Design
Photo: molori.com