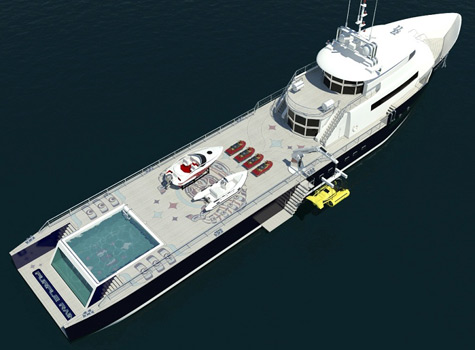 During the Design Symposium (October 26) and the Fort Lauderdale International Boat Show (October 28 – November 1) Esthec has impressed numerous yacht owners, designers and representatives of leading shipyards with the exclusive freedom and color in three new designs.
Using the exact same type of yacht, designer and architect Christina Norris (Oversee Yachts) showed three extraordinary, personalized Esthec designs.  The complete freedom in deck design and optional joint colours are a revolutionary and talked-about development in the yacht industry.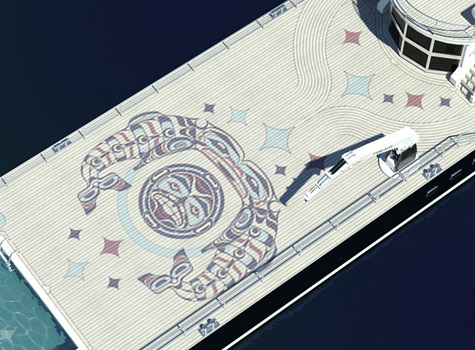 Since Esthec is a composite material, it does not rely on three sizes and therefore any thinkable design is possible. Whether it is a logo, mosaic, a personalized drawing or a divergent line pattern. There are 10 deck colours and 5 joint colours to choose from.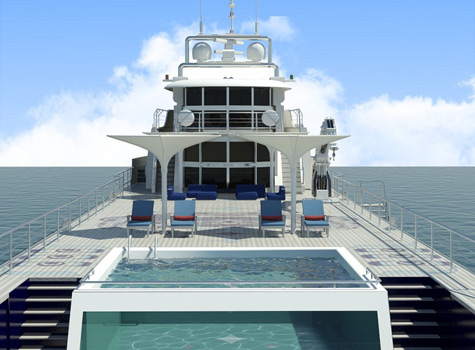 It is just the contrast between what one would expect on a yacht and the freedom in colour and design of Esthec that one is able to view on the yachts presented by Christina Norris that represents a striking example of one of the many possibilities of Esthec.
* * *
Related links:
Esthec
Photo: bolidt.nl/esthec