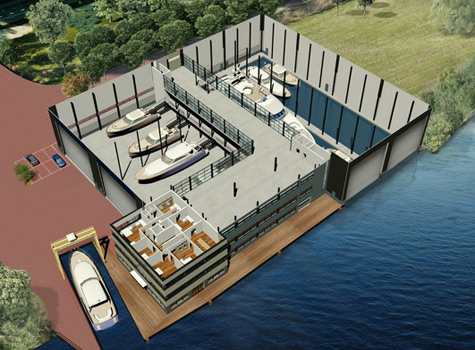 Mulder Shipyard has announced that construction of the second yard will soon start just ten kilometers from its current facility. The yard will cover an area of 7,000 square metres and focus on the maintenance, refit and new build of yachts between 18 and 40 metres.
One of the reasons for this major expansion is the difficulties experienced at the current yard with moving and launching large yachts, which are increasingly in demand from Mulder Shipyard. There is also a shortage of storage space. The construction of a new yard will considerably increase Mulder's flexibility and product efficiency to accommodate the very healthy order portfolio.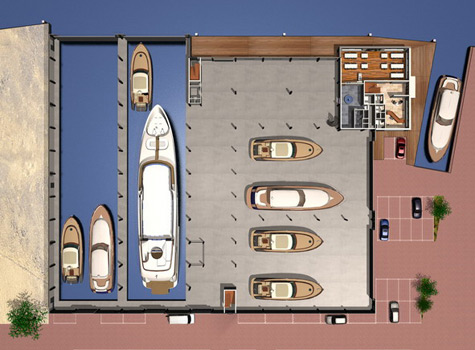 The first hall of the new yard will be equiped with two dry docks of 55m x 13m. The second hall can accommodate the simultaneous construction of four yachts up to 30 metres. The projects in this hall are accessible via three work floors. The ground floor will be used for working on engines, generators, propulsion systems, bowthrusters, sternthrusters, stabilisers and similar equipment, and include a store room. The first floor will facilitate the assembly of the interior, service installations and electrical systems, and house Mulder's interior department and spraying facilities. The new yard will also include a 100-tonne boat lift and a modern office building.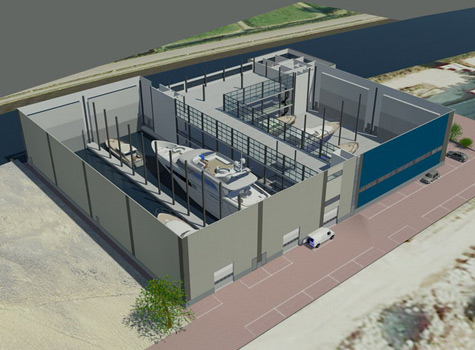 In addition to new builds and refit activities, the new yard will also provide services for the growing Mulder fleet. The Voorschoten location (the existing facilities) will focus on the construction of the Mulder Favorite and the Bellagio, while also being used for the storage and maintenance of smaller yachts.
The new yard should be ready to start operations in 2012, with the first new yacht launching in 2013.
* * *
Related links:
Mulder Shipyard
Photo: jachtwerfmulder.nl