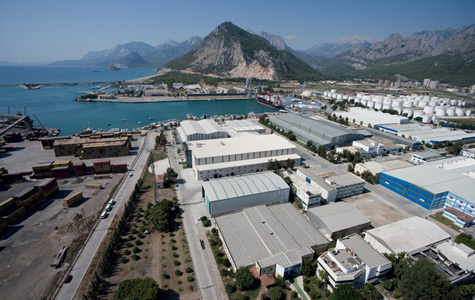 The Drettmann-Sunrise Group, a new group of yachting companies emerges at the initiative of Herbert P. Baum, the German businessman and yachtsman who co-founded Sunrise Yachts, bringing together expertise and resources from Germany, Turkey and Monaco to offer high-quality, cost-effective yacht building solutions and services to the international market.
The focus of the group's strategy is the re-birth of the Drettmann brand – from a successful yacht marketing firm founded 40 years ago by the Drettmann family in Bremen to what will now be a full-fledged yacht-building company with operations in Germany and Turkey. The brand will be launched – together with new yacht designs – at Boot Düsseldorf, Germany's leading international boat show (January 22-30, 2011).
In addition to the superyacht designs created at Sunrise Yachts, the Drettmann will introduce new product lines focusing on the core business and loyal client-base developed by Claudia and Albert Drettmann over the years. The activities of the company will now include:
- Drettmann Motoryachts (semi-displacement) – 20m to 37m (composite construction)
- Drettmann Explorers – 27m to 37m and above (steel & aluminium construction)
- Drettmann Superyachts – 46m to 65m by Espen Øino (steel & aluminium construction)
- Drettmann Classics – 12m to 18m (composite construction)
- Custom motoryacht projects in the 40m to 65m size range in collaboration with world-class yacht designers
- Refit up to 600 tons – to be increased soon to 1,200 tons (current projects include a 41m KaiserWerft, a 47m Heesen, and a 27m Kingship)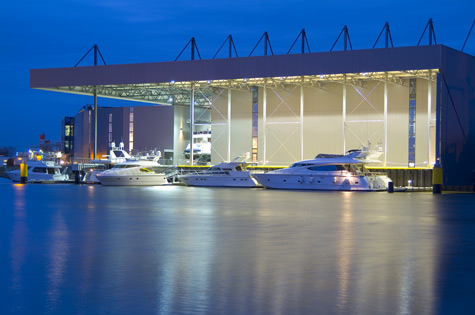 Herbert Baum states: "This strategy is our answer to a definite need in our industry. We are building up a brand that will meet the new expectations of this changing market: a smaller number of clients worldwide, seeking the ultimate value for their investment while unwilling to see the technological sophistication and overall quality standards demonstrated on the world's best yachts compromised in any way. This was precisely our approach at Sunrise Yachts for the last years, and we are very confident we will deliver on the promise. Our ambition is to make Drettmann Yachts one of the most compelling propositions on the market."
"A German brand means a German product, with all of the positive connotations associated with the nation who has set the standard for more than a century in industrial processes and quality. Although we are proud of the level of quality achieved on our first projects at Sunrise, the new strategy means developing our operation quite extensively with the input of our German team: further integrating our engineering, growing our project management and quality control teams; establishing new interior outfitting partnerships, and more. This is definitely the most exciting project I encountered in my twenty years career as a yacht-builder", says Guillaume Roché, Herbert's British-French partner.
The Drettmann add: "Throughout its history, our company has met with great success and was also faced with challenges, and we are proud to see our brand re-launched with the ambition to equal the great North European yachtbuilders and to offer our clients spectacular new designs, a higher level of quality than ever and a very cost-effective construction solution. Our clients are the heart and soul of our business, and delivering on their dream with attentive and sensible answers has always been our philosophy."
As part of its new strategy, the Group is also currently negotiating the acquisition of a yacht consulting, marketing and management company which will provide services to Drettmann clients and help improve their yachting experience.
* * *
Related links:
Drettmann-Sunrise Group
Photo: drettmann-sunrise.com