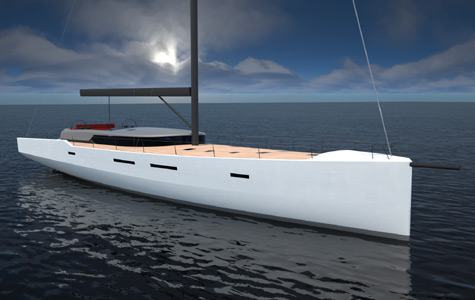 The Anegada Cay is a very new concept design for sailing yachts. It is thirty meters long, has a simple sail design, and it's exterior lines are extremely sleek and low profile.
What is lacks in outward appearance it makes up for in interior layout, with an open floor plan that is divided up into sleeping areas, living spaces, control areas, and galley areas. It is luxurious and comfortable without being unnecessarily overburdened with style elements. Each area is practical as well as multifunctional. The whole area is amply lit with natural light from the wrap around window design. The exterior hides the elegance that makes up it's interior. Even the stern area is multipurpose, an owner can opt for saloon configurations, water access with a loading dock, ore even an exterior pool area.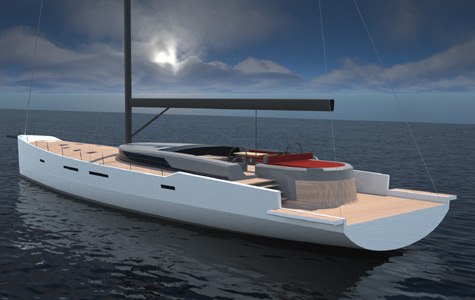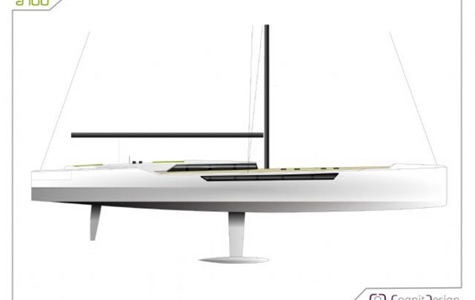 The Anegada Cay also incorporates many different technical innovations, in order to balance functionality as well as performance. It has retractable propellers, as well as canting keels, normally a technology that is reserved only for racing yachts. It's ballast tank systems that assure a reduction in draft, so it can more in sheltered areas. This is great for an owner who wants to go where only smaller vessels used to trod. The Anagada Cay is designed to be at home whether crossing the ocean, anchored near a beach, or moored in a marina. With its innovative designs, modern sailing solutions, is a high performance sailing yacht that is capable of extremely high speeds while under sail.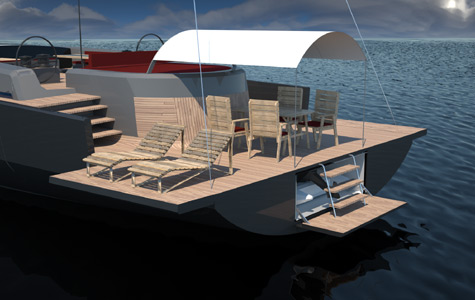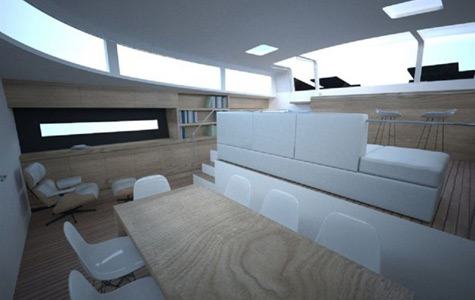 So who are the creative minds behind this extraordinary sailing vessel? Atollvic, the Spanish shipyard has partnered up the the design and engineering branch of the Totalmar Group, called Cognit Design. The Anegada Cay will mark the first time these two world class companies have come together on one project, hopefully it won't be their last. Atollvic is an expert in building custom motor and sailing yachts made from aluminum and steel, the Cognit Design team has worked for the Totalmar Group for a number of years and have expertise in interior as well as exterior designs. Together, they have created a concept that retains a traditional appearance, but with performance and speeds that can realistically match many of the yachts in the racing industry. When the Anegada Cay is commissioned, it will be constructed in the Vigo, Spain shipyards, overseen by Atollvic.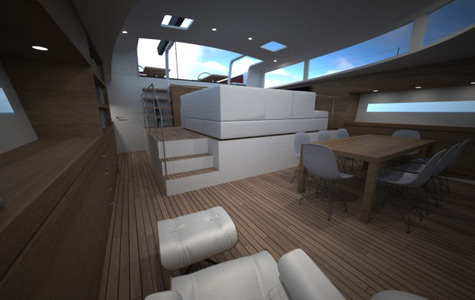 You can see more by going onto the super yacht websites, the Atollvic design site, and many others. You can look at pictures of the exterior and interior look of these magnificent yacht, and even be one of the first owners. It is designed with the discerning sailor in mind, one that wants a high performance vessel, but one that is easy to control and navigate.
* * *
Related links:
Atollvic
Photo: atollvic.com