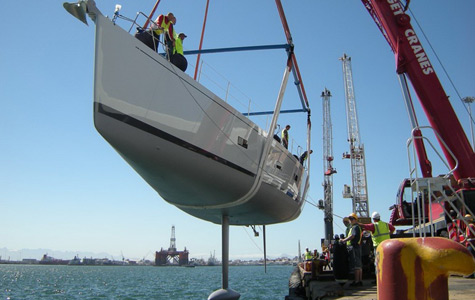 Because of the success of the 78 foot mini series, Southern Wind decided that is was a good idea to implement another, but much more faster racer cruiser, the new 28.64 meter SW, and named it Kiboko. The 78s had so much success that the people at South Wind wanted to bring in Reichel Pugh Design, as well as Nauta Desing to work on this project too.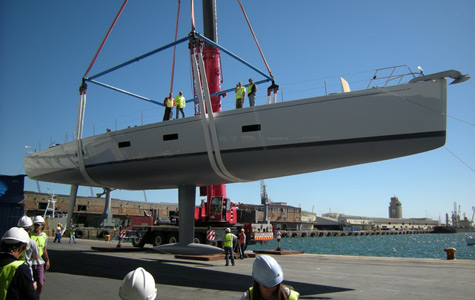 Reichel Puch Design was used for the sail plan, the appendages, as well as the hull lines, while Nauta was brought in for the interior as well as exterior styling. The Velocity Prediction Program that Riechel calculated have been so far very impressive. They have proven that the Kiboko has the attitude for beating against narrower designs. For an example if there is a true wind speed of 6 knots, and the angle is around 18 degrees, the speed is estimated at 8.34 knots. The VVP shows good performance when the boat is running is mild winds. With 14 knots of wind speed, at an angle of 140 degrees, then the speed should be 14.34 knots.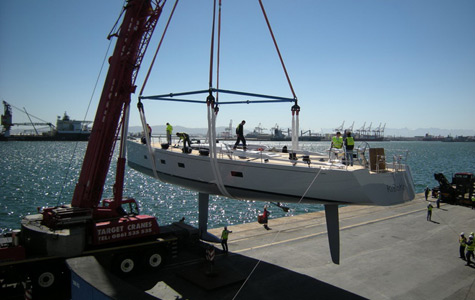 The Kiboko hit water of South Africa on Halloween. The Italian shipyard's experience has been imbued into this model, with her state of the art technologies, materials, and construction. This yacht is fully equipped to handle most situations. She has a sporty look, a highly advanced composite construction, and a light displacement hull. The Kiboko also has a Southern Spars Mast, as well as an upwind sail area of more than 460 square meters, and a downwind area of almost 900 square meters.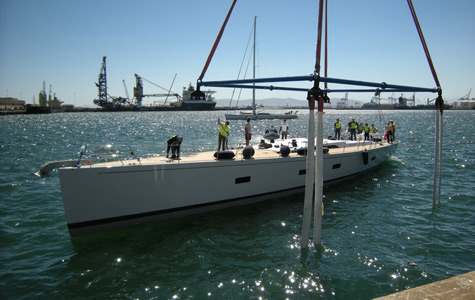 Her materials are a combination of carbon fibers, epoxy resin, Kevlar, as well as Corecell, sandwiched together. She also is equipped with a 230hp Yanmar 4HL-STE engine that delivers 3,300 rpm. This is ample enough to maneuver around in marinas and harbors, as well as when there are no wind conditions. The SW Kiboko has a beam of just under seven meters. Her draft is 4.2meters. She also has a spacious and luxurious interior that is brightly lit with natural lighting coming in from the many windows, and a mostly open floor plan, built with both crew and guest in mind. Whether purchased for private ownership, charter, or as a racing yacht, no one who owns her will be disappointed.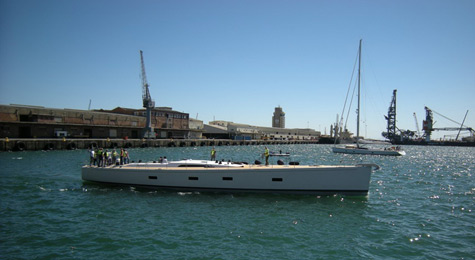 Specification of the Kiboko:
L.O.A.: 28.64 m.
L.W.L.: 25.96 m.
Beam max.: 6.66 m.
Draft: 4.2 m.
Displacement: 52,300 kg
Sail area: 463 sqm
* * *
Related links:
Southern Wind Shipyard
Reichel-Pugh
Nauta Yachts
Photo: southernwindshipyard.com