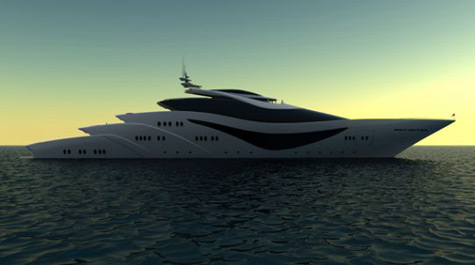 Project Magnitude is a new 90-metre superyacht concept, presented by Oceanco earlier this year. Based on the original Y700 Oceanco series, Magnitude combines new innovation technologies with functional contemporary design.
Project Magnitude was designed by Polish designer Lukasz Opalinski in collaboration with ex-captain John Henson of John Henson & Associates. The superyacht features natural exterior lines and the application of glass surfaces.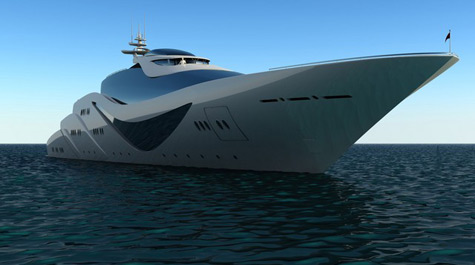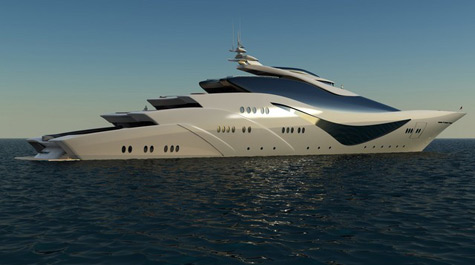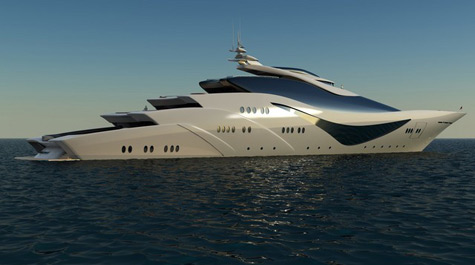 "Magnitude was conceived with form and function in mind and is an introduction to an entirely new yachting experience. Aerodynamic styling, free of unsightly electronic aberrations thanks to state-of-the-art technology, makes for low upper deck volumes. This results in better stability, reduced wind resistance and improved performance", said Opalinski at the 2010 Fort Lauderdale Boat Show.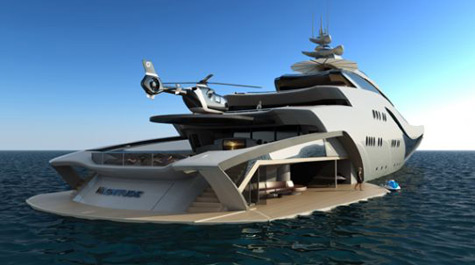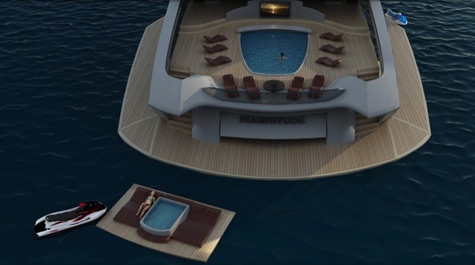 "This concept has posed an inviting challenge to Oceanco's team of R&D engineers who are in the process analysing the feasibility of some of the more extreme ideas", explained Michele Flandin, Marketing Manager at Oceanco.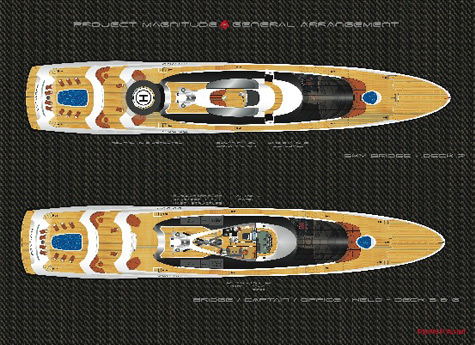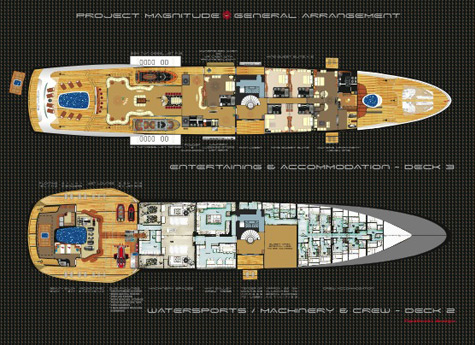 Project Magnitude has several distinctive features such as a retractable helicopter pad on the upper deck, retractable wing stations for better visibility when docking, solar panel on the top deck and a detachable floating island with built-in sea pool.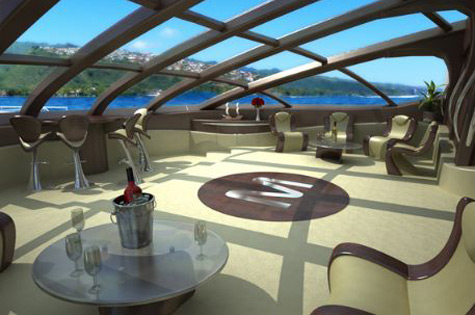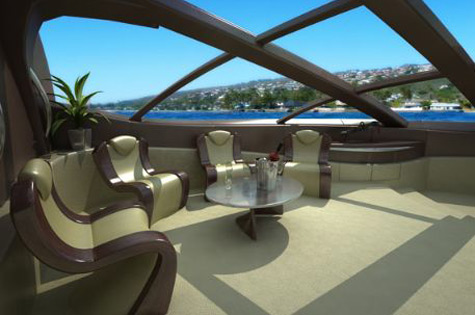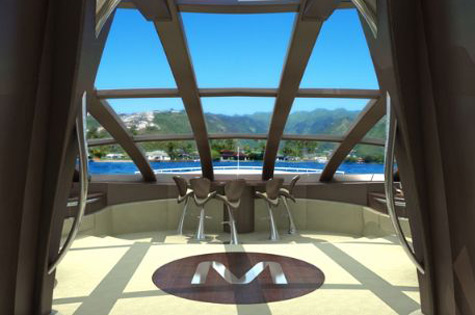 The yacht will be powered with two turbo-charged diesel MTU 20V 4000 M73L engines. She is expected to achieve a top speed of 20 knots with a range of 6,900 nm at a cruising speed of 14 knots.
* * *
Related links:
Oceanco
Lukasz Opalinski
John Henson & Associates
Photo: lukaszopalinski.com