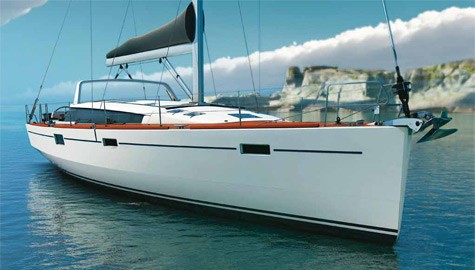 Beneteau revealed the new sailing concept Sense 50, which blends simplicity with refinement. By applying the latest trends in contemporary design to each of its living spaces, both below and above deck, this new yacht lets you indulge in the true pleasures of yachting.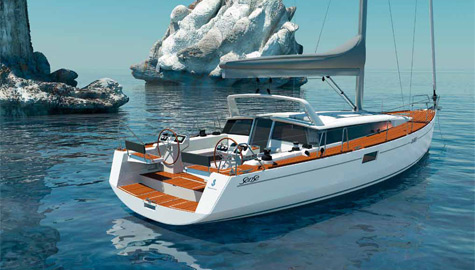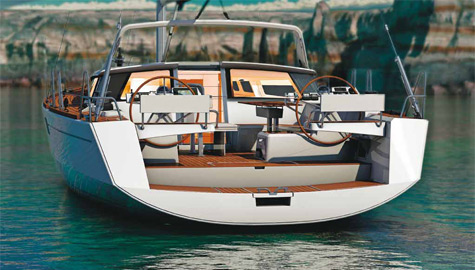 The pure lines of the deck and coachroof are both sleek and reassuring. The low cockpit provides easy and spontaneous access to the sea astern and the uniquely inviting living quarters forward. The sleeping areas are located at the forward end of the boat and insulated from cockpit and quay-side noises.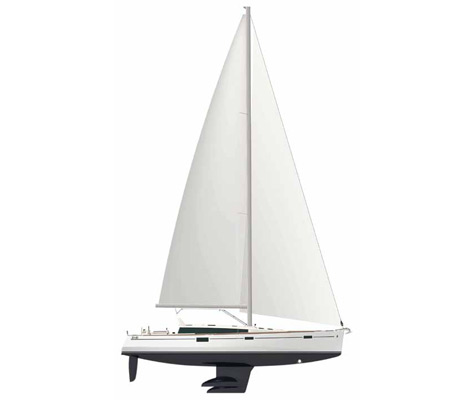 Depending on the time of the day, the sailing conditions or the composition of the crew, the cockpit and some internal spaces can adapt to offer new layouts and functions to live aboard in whatever way you want.
Sense 50 features three major living areas. Aft: outside, life stretches out quite logically between the shore, the uncluttered helm position and the spacious cockpit designed like a terrace. Beneath this space lies ample stowage and all of the machinery. Amidships, the living area is linked in novel ways to the outside. Forward, the peaceful area accommodates the bedrooms and bathrooms.


The many and generous openings let in lots of light and open space from the cockpit to the office. The links between each living area give you plenty of room to breathe.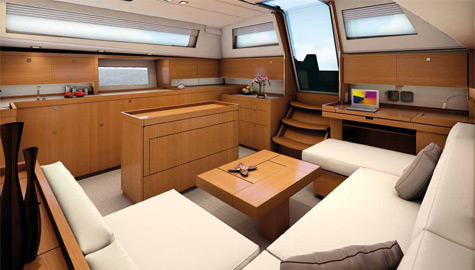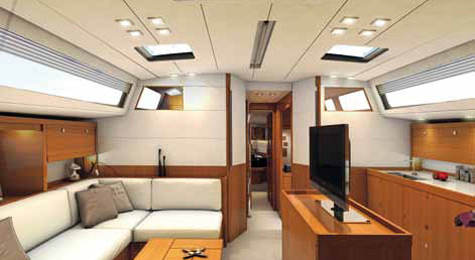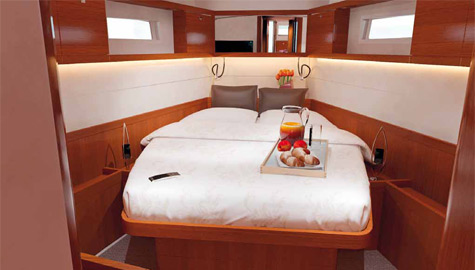 Specification of the Sense 50:
LOA: 15.27 m
Length hull: 14.98 m
Length waterline: 14.05 m
Beam overall: 4.86 m
Draught: 2.10 m
Unloaden weight: 15,295 kg
Ballast: 3965 kg / 4450 kg
Engine: 75 HP Sail Drive
Water tank: 730 l
Fuel tank: 830 l
Cabins: 2 / 3
Mainsail & Genoa: 64 sqm & 63 sqm
Naval Architect: Berret Racoupeau Yacht Design
nterior design: Nauta Design
* * *
Related links:
Beneteau
Photo: beneteau.com