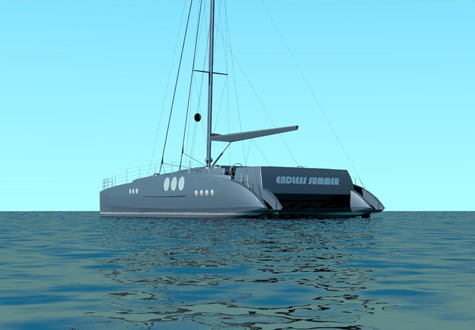 Craig Cunningham presented a new 25-metres cruising catamaran SuperCat25 Endless Summer. The new cat features impressive deck spaces and an exciting internal layout.
Unique design features have been incorporated into the design in order to differentiate Endless Summer from the other large catamarans on the market. The high performance hull form was inspired by the 1960's Jaguar MKII.
The aft garage is able to store the tender as well as jet-ski and diving gear. When open this section folds out to create a beach deck. Because of the location of the tender garage, the cockpit features raised configuration. It provides excellent views and is similar to the high performance catamarans that tend to have an open bridge deck arrangement.