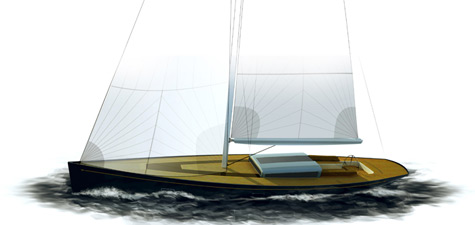 Having designed yachts since 1928 and currently involved in a number of restorations, German Frers Naval Architecture together with Dutch yard K&M Yachtbuilders present the 88 ft classic sloop Tulip.
The hull shape of the yacht has been carefully studied to combine performance, easy motion and a beautiful line. The hull has a classic form above the waterline and such moder features under the waterline as flat underwater hull and a raising keel.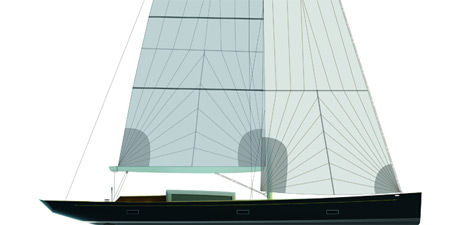 The deck layout has an ample comfortable cockpit and a second area behind the wheel with relaxed folding seating. A simple linear interior with plenty of natural light and ventilation, created by Sinot Yacht Design, keeps the large volume feeling inside. There's a large saloon with plenty of light and good visuals and accommodation for the owner plus two guests. The crew has a fully independent accommodation with its own accsess.
Tulip can be easily handled by two crew members. The sloop will be light and fast enough to take part in regattes.
Specification of the Frers 88 Tulip:
LOA: 26,61 m
LWL: 22,04 m
Beam: 6,12 m
Draught: 3,20 – 5,10 m
Displacement: 43 t
Material: Aluminium
Designer: German Frers Jr.
* * *
Related links:
German Frers
K&M Yachtbuilders
Sinot Yacht Design
Photo: germanfrers.com