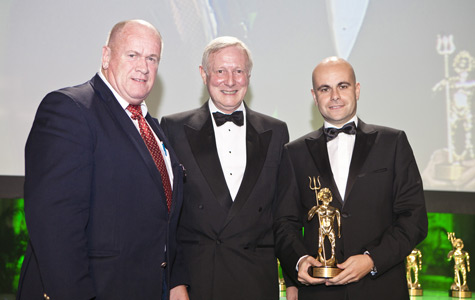 Heesen Yachts is proud to announce that on October 26th in Palm Beach Florida the yachts Blind Date and Jems were each awarded with a Gold Neptune trophy, the highest recognition in yacht design.
The 47-metre Blind Date takes the prize for 'Bespoke Furniture' for the expanding burl elm dining table, designed by Keech Green. The design itself was inspired by the original 19th century Robert Juple table, but its 21st century incarnation impressed the judges with its intricate artistry, hand craftsmanship, and ingenious engineering that allow the table to expand to seat 12 by turning the top through 90 degrees.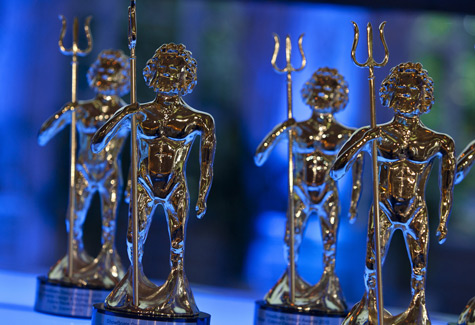 The 44-metre Heesen Jems takes the prize for "Exterior Recreational Area". Jems features the multi-use sundeck area comprising two spaces with numerous family and entertaining permutations centered around the bar and the spa pool. By making use of a few cleverly designed, space-saving furniture pieces – switchable table tops that raise or lower, seating that transform from bar stools into dining chairs, sun pad cushions that convert into multiple seating and lounging arrangements, plus a retractable outdoor movie screen – guests can adapt the space to various activities or needs.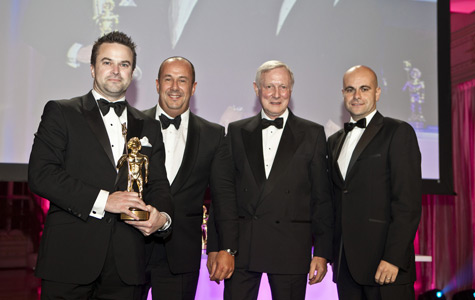 "The Sea as a context induces new behaviours for passengers and invites a fresh look at their constantly changing environment. My challenge was to consider every element from the nautical point of view to ease life onboard and allow a natural flow of energy between guests and their environment", commented Eric Benque, the interior stylist and interior designer of the Jems superyacht.
* * *
Related links:
Heesen Yachts
World Superyacht Awards