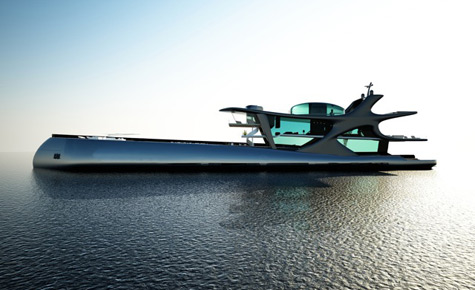 At the Monaco Yacht Show 2010 Belgian design studio Puresang revealed the concept of the unique 90-metre Beluga Superyacht.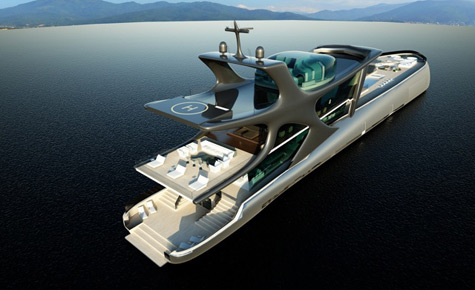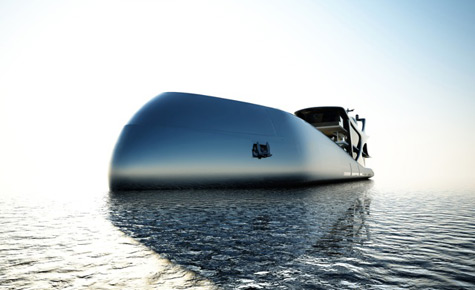 Inspired by Moby Dick and Pinocchio, "The Beluga – Emperor of the Seven Seas" has two living areas which are connected by a glass staircase. The superyacht offers five staterooms, a spa & state of the art gym, professional movie theater, a 650-square meter beach club including a 14m long swimming pool, whirlpool and cocktail bar.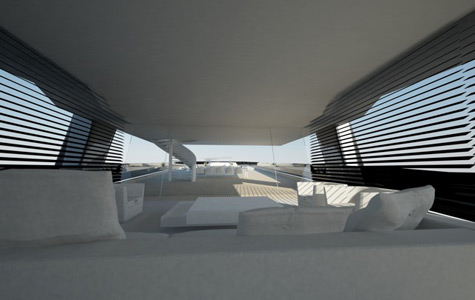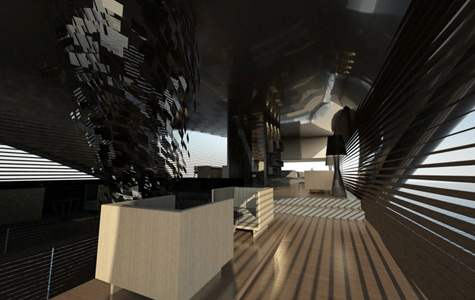 Other features include a whisky bar and library made from the latest glass technologies, a green house filled with real palmtrees and a small vegetable garden, and a sunroof which measures 100 metres square.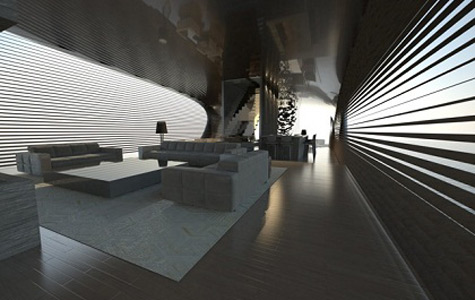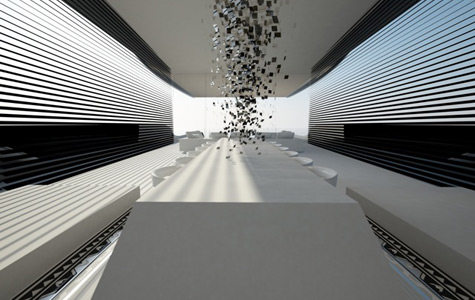 Puresang and Glass Deco International (supplier of decorative glass to yachts and residences) are in talks with a major Dutch yacht manufacturer to produce the vessel. The price of the Beluga is approximately $200 million.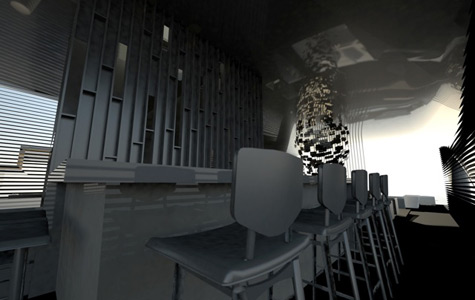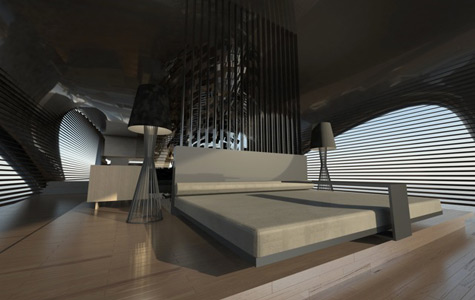 And now let's see the presentation video of the superyacht Beluga project:
* * *
Related links:
PureSang
Glass Deco International
Photo: pure-sang.com