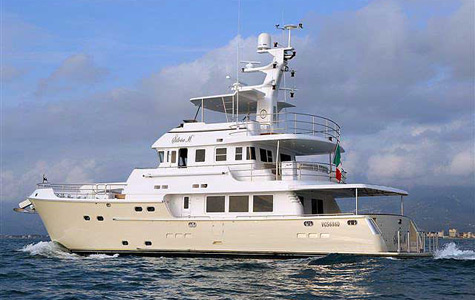 The Northwest Trawler style boat is on the rise in popularity, and as a result PAE determined that it would create a boat with that retroactive look and all of the modern amenities you would find on any boat today. In other words this is an aft pilothouse boat, and it can launch its shore boats from either side via a crane system. Make no mistake though, it may appear old, but it can provide the tough, rugged experience of ocean travel that any other boat its size can.
From the drawing board of the factory, nearly a year was required to create enough models. For those who do not understand the creation process, it is important to note that boats are not created without a plan in mind. Yes there are many boats that look exactly the same, and they are only available to you today because a precedent was set.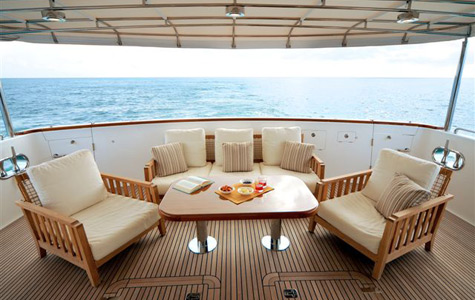 Once the models were created and the molds cast, it was time to create this incredible yacht. The interior is actually quite amazing. Inside you will find a well made interior with a highly sophisticated lighting system. In addition to that the interior features all of the amenities that you would expect to find at a five star hotel rather than on a yacht!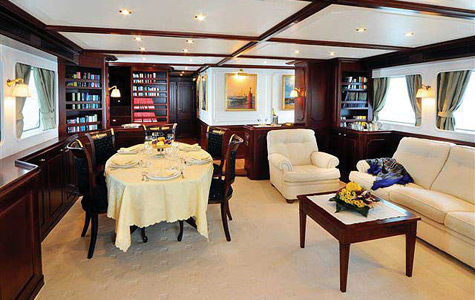 Most boats use a standard features checklist, but the point of the 76-foot Eliana is to be a complete package. That being the case it is equipped with air conditioning, chilled water, TRAC stabilizers, a ding-engine, and many others. Of course the boat would not get very far if it lacked an engine, and you could be assured that it does not lack this by any stretch of the imagination.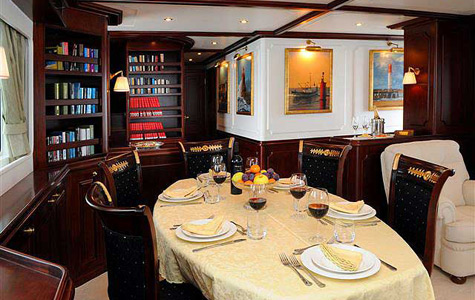 Out of the shop, the Eliana features an MTU 60 engine with 535 horsepower. It boasts a 25,000 (running) life expectancy and if you should ever decide that one engine isn't enough, then you could easily give the twin-engine configuration a try. The boat is fully configured for this type of setup, even down to the protection for twin-screws.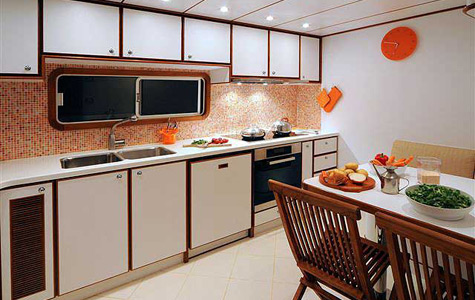 Whether you're looking to spend some time fishing on the open water or looking to take an entire vacation, this yacht will most certainly serve the purpose! As we said before, it would be like having your own hotel on the water! Take your friends, take your family, and enjoy everything that this yacht has to offer. Always remember to try and check out the boat at harbor if you are thinking of buying or even chartering one of these incredible masterpieces. Don't worry, so long as you're committed and have the money, it wont' be long before you're on your boat cruising through the open water with all of the amenities you could ever want.
* * *
Related links:
Nordhavn

Photo: nordhavn.com