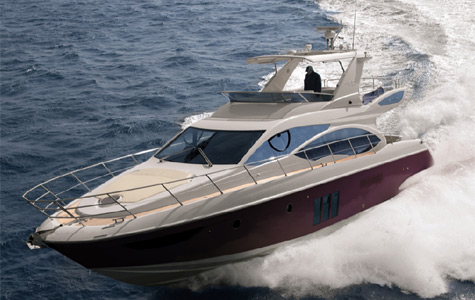 The Azimut 53 may be shorter than the Azimut 72S, but that doesn't mean it's something to scoff at! There are plenty of amenities aboard ship, some of which you will find to be quite acceptable.
To begin, we will talk a bit about the saloon. This is a highly equipped, well furnished room that can seat more than ten people. The seating is flanked by large windows on either side that offer a beautiful view of the ocean regardless of the side you are sitting on.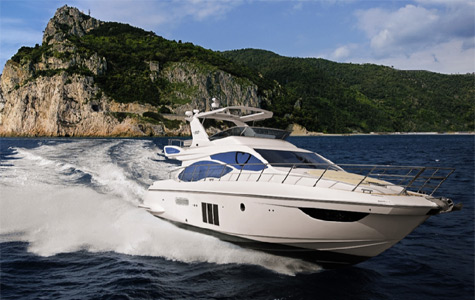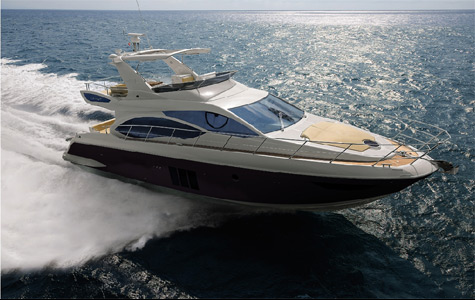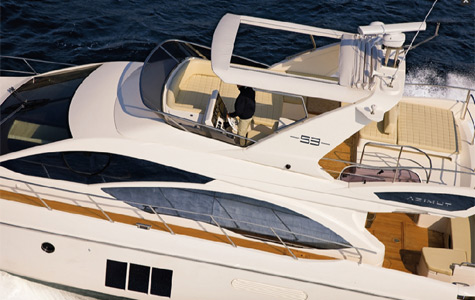 This incredible ocean view renders the dining area as a great place to eat and provides a great aesthetic any other time of the day. Exiting onto the deck is made simple by a pair of glass sliding screen doors. Though the saloon area can be fun, there are more parts of the ship to be seen, including the luxurious master bedroom that features a full size bed.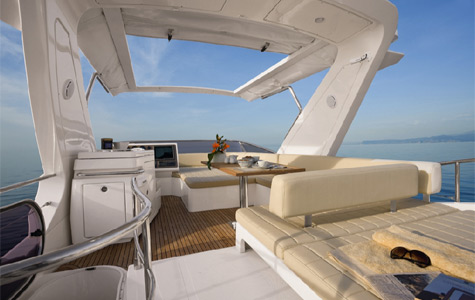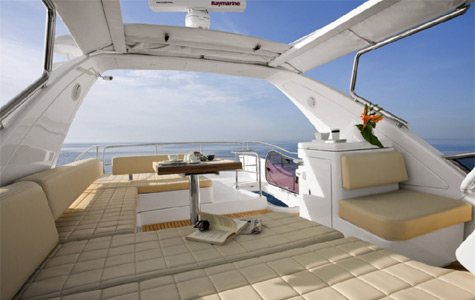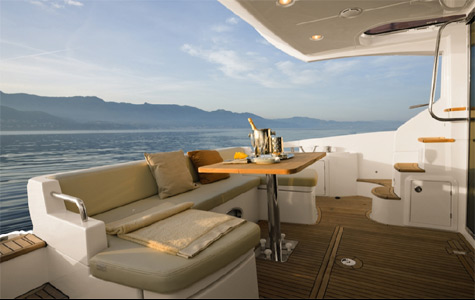 The master head compartment of the boat comes with a full size shower and even a locker room to store your items before you go for a swim. Many people have stated that the ceiling is high enough on this particular deck that you could almost forget that there is a deck sitting above you. Near the starboard side however it tends to get a bit small, but the layout is designed to make the most of a cramped situation.



There are two bridges on this particular boat, one of which is the flying bridge. It is located at the top of the ship and features a rather amazing sunroof. To put it quite bluntly, the sunroof in question is large enough that it can retract, making it seem as if the fly bridge does not have a roof. On sunny days this will be a great way to enjoy the weather, though during heavy rain it is advisable to use the standard cockpit.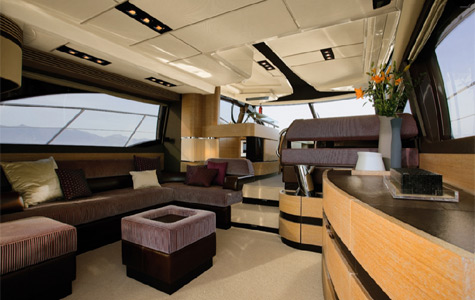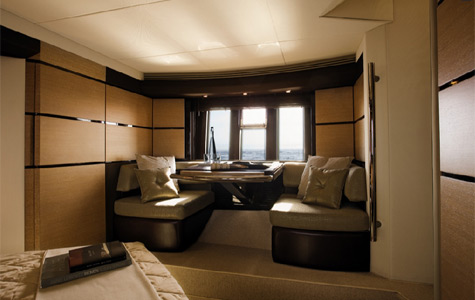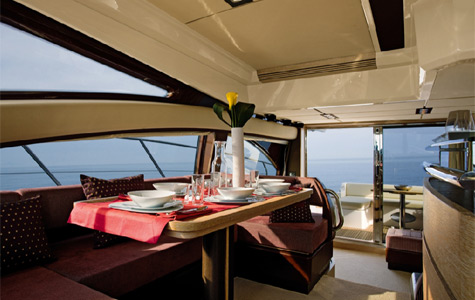 The 53′s speed is acceptable being around 25 knots, which when held in comparison to standard road speeds does not seem like much, but on the water it can make for a great cruising speed. That being said, this will be a great boat to look into whether you're looking to get away for a few days or simply want to take your family on an incredible vacation.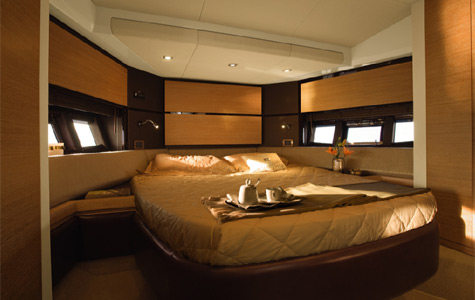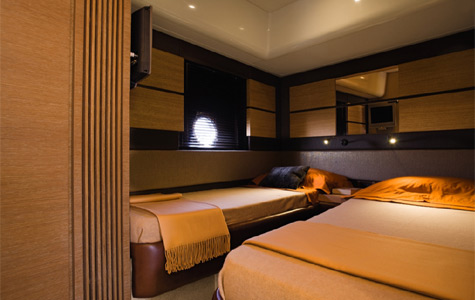 While the 53 is an incredible boat, you should take into consideration that the storage space does not actually permit for extended trips. You should always make sure that you time your stay on the water accordingly. In other words, set up a few ports of call and resupply as often as possible. So long as you remember this, there is no reason you should not have a great time!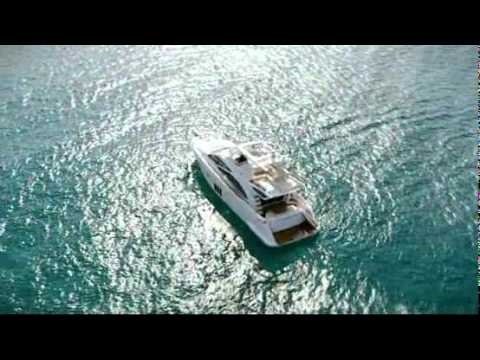 Specification of the Azimut 53:
Length Overall: 16.7 m/54'9″
Beam: 4.74 m/15'7″
Draft: 1.35 m/4'5″
Material: GRP
Displacement: 27 t
Engines: 2 X 715 mHP (526 kW) CAT C12 ACERT Compact
Max Speed: 31 knots
Cruising Speed: 28 knots
Fuel capacity: 2,340 l/618 gal
Water capacity: 590 l/155,8 gal
Eexterior styling & concept: Stefano Righini
Interior Designer: Carlo Galeazzi
* * *
Related links:
Azimut Yachts
Photo: azimutyachts.com