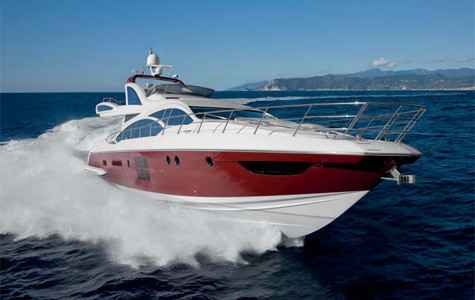 While cruise ships are amazing, many people enjoy their yachts just as much. Sure they might be a bit shorter, and they may not support a crew of 400 in a pinch, but there are a few other things that it will support. One thing that many yacht owners tend to love is the fact that a yacht provides a more home-like atmosphere than any yacht ever could.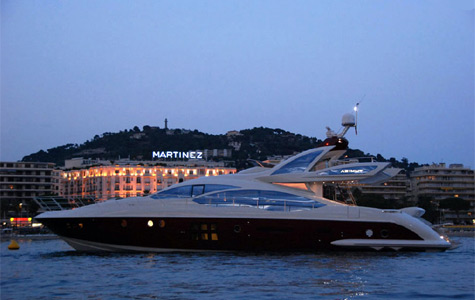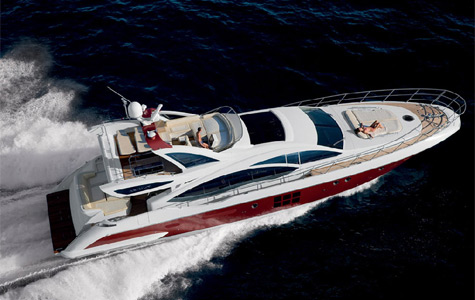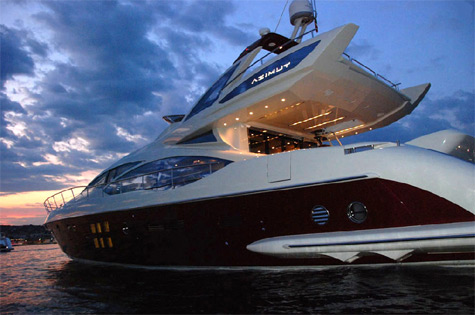 Let's take the Azimut 72S for example! This is without a doubt one of the better yachts that Azimut has released as of late, and it provides nearly everything you would expect from both Azimut and from a quality yacht provider. That being said, let's talk a bit about the different features and what you can expect both now and in the future.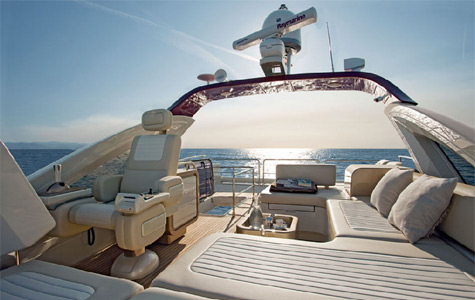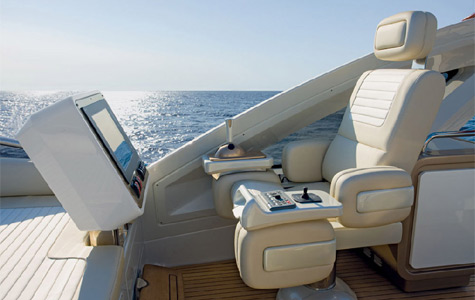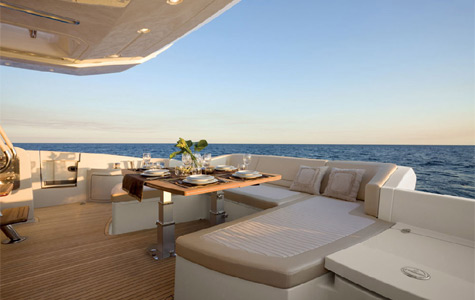 First of all we will discuss the interior, which is not lacking by any stretch of the imagination. The interior features quite a few light fabrics set against dark woods and other materials. One might think that this would darken the atmosphere but the main saloon area is encased by several large windows which will ultimately flood the area with natural light. This comes as a welcome addition considering the contrast of the theme within the boat.



At the forward end of the saloon you will find a powdered glass sunroof that will provide both natural lighting as well as a sunbathing option that you might not have had otherwise. This is undoubtedly a great opportunity that many other yachts would not feature. Of course the inside might be great, but the exterior of the ship is nothing to dismiss.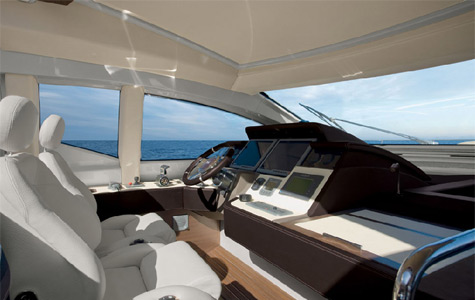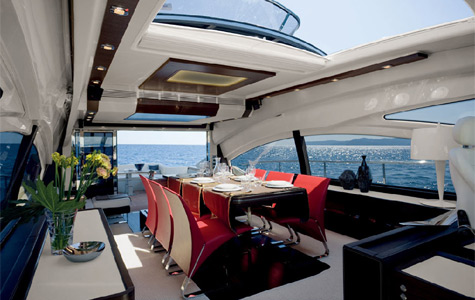 The exterior of the yacht provides quite a bit of seating on the aft deck and the fly bridge, ensuring that everyone on the trip will have plenty of room to sit. If you don't feel like walking all the way to the bridge, you can visit the fly bridge and utilize the small navigation station. This will ensure that you can keep the vessel under control at all times without ever having to leave the action. This is a feature that tends to be missing on other vessels and unless you are able to hire a crew to man the boat, it can become a bit distracting.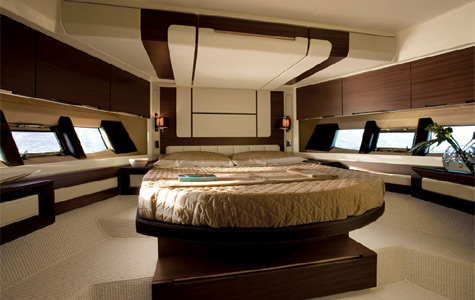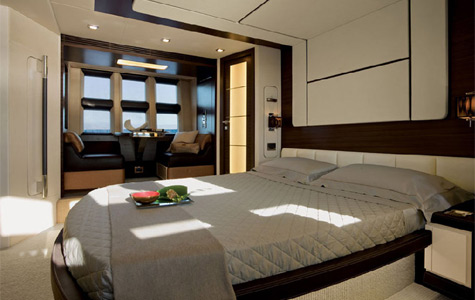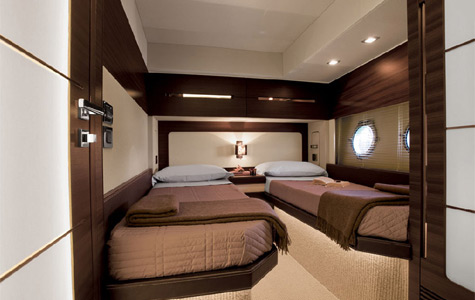 Speed is not a problem with the 72S as it is able to reach 40 knots at full throttle. As you can see, this yacht provides the full package both inside and out. Investing in it will take you out to the high seas and beyond if you let it. If you're ready to have a great boating experience beyond your wildest dreams and expectation then you're ready for the Azimut 72S.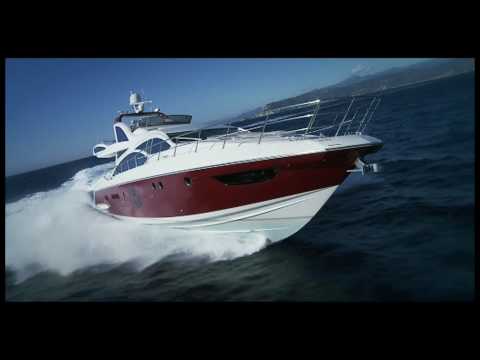 Specification of the Azimut 72S:
Length Overall: 22.32 m/73'3″
Beam: 5.56 m/18'3″
Draft: 2.4 m/7'1″
Engines: 2 x 1800 mHP (1324 kW) MAN V12 Common Rail
Max Speed: 39 nodi
Cruising Speed: 34 nodi
Fuel capacity: 4,800 l
Water capacity: 1,100 l
Eexterior styling & concept: Stefano Righini
Interior Designer: Carlo Galeazzi
* * *
Related links:
Azimut Yachts
Galeazzi Design
Photo: azimutyachts.com