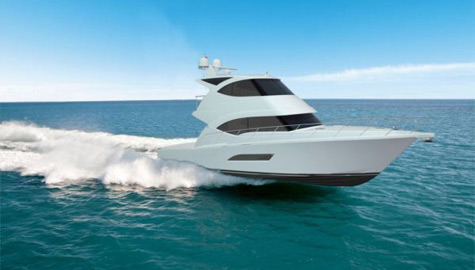 In Australia, there is only one name that comes to mind when you think of the most awarded pleasure builders of boats and that is Riviera. With a vast export of 50% of their annual product, the name Riviera is quickly becoming synonymous with quality, luxury, style and value as well as innovation. As a global competitor for the global marine industry, Riviera uses cutting-edge technology in order to deliver new and innovative designs for their consumers.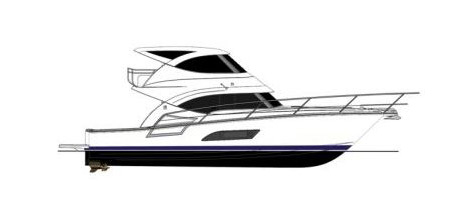 In the news lately, the Riviera 53 Enclosed Flybridge is one that is getting a lot of attention in and around the waterfront. A long time coming, this new boat has been in the design works for almost two full years of consultation and creation. Spanning across the world, Riviera has used many resources in order to get the very best ideas in design and manufacturing ideas for the new Riviera 53 Enclosed Flybridge. From the keel up, Riviera has used their innovative Uni-Graphics NX 3-dimensional CAD software that many have found to be a fresh new approach on the water. Anyone is sure to enjoy the look and design of this new vessel even before they take it out themselves.

Boasting wide spaces and more than adequate housing, the Riviera 53 Enclosed Flybridge is the very first Flybridge in the 50 foot sized range that offers a full beam master stateroom with a king sized bed and an above average ensuite. With spacious seating for a total of 10 individuals this enclosed Flybridge is a great choice for those who are out with many friends or have a large extended family. While giving the essence of style and functionality, moulded window casings bring 360 degrees of natural light and water views into the interior and can be enjoyed by any saloon seating position.

With the conceptual design of a large floating vessel but small enough for only 2 people to handle it on the water the Riviera 53 Enclosed Flybridge gives an individual the feeling of a powerful and noble boat. With the consumer-inspired innovative easy-feed hawse holes and generous sidedecks, berthing is a breeze for those who are out with this modern vessel. Whether you are travelling alone or with a crew, the Riviera 53 Enclosed Flybridge is large enough to adequately fit crew members or guests with accompanying families with children.

The Riviera 53 Enclosed Flybridge gives consumers a choice when it comes to propulsion options on the water. Fuel-efficient pods drive this new vessel with up to 30% efficiency gains from the Volvo Penta IPS system where an individual can choose between the twin IPS 1200 units or three IPS 600 units for propulsion. Additionally, the ZF 4000 is available for those looking for twin counter-rotating propellers as opposed to those used in the IPS system setup. With such options available for use out on the water, the Riviera 53 Enclosed Flybridge makes good use of water movement and wash while out for the best smooth ride possible.

* * *
Related links:
Riviera
Photo: riviera.com.au