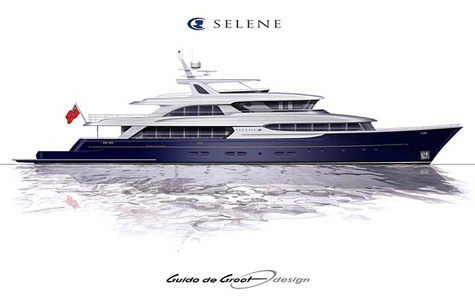 Selene Ocean Trawlers continues to expand their new Ocean Explorer line and presents the new model, the Selene 120 Ocean Explorer.
The new superyacht is the result of the multinational collaboration of Howard Chen's design team Jet Tern Marine and Dutch architect Guido De Groot. Selene 120 features many of the Selene family traits: powerful raised pilothouse, Portuguese bridge, and bulbous bow.
The first two Selene 120 Ocean Trawlers have already been sold with construction scheduled to begin at the Jet Tern Marine shipyards in China early in 2011. The first Selene 120 will be starting her sea trials late in 2012.
* * *
Related links:
Selene Ocean Trawlers
Photo: selenetrawlers.com